KSB Filtra N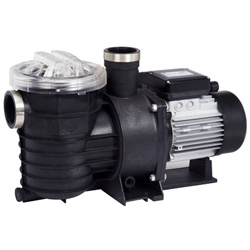 Recommended retail price 2023 starting from :
Our Price starting from :
Ref. Abatik 008728
Ref. Provider 21 555 3040
KSB N6D three phase pump
Very low noise level in operation,
Compatible with salt water treatments,
Pre-filter basket with large capacity
In stock
Range of pumps compatible with salt water treatment systems, very low noise level in operation,
The FILTRA N new generation of pumps are more performant and economic from an energy point of view, in comparison to the older generation of pumps.
Excellent performance in salt water (up to 7 gr/l maximum).
Easy to install
3
2" suction inlets to independently connect the main drain, skimmer and brush adaptor.
1
One pump body type for the whole range
2
Two ground anchoring points
Supplied with two valves for an installation with a collector
allowing orientation to 90°, 180° or 270° in the technical shelter depending on the chosen implantation
Easy to use
Self-blocking lid
that opens effortlessly - also transparent, allowing instant verification of the basket filter.
Large discharge diameter, lessening working pressure on the pump
Easy to maintain
Large capacity basket
composed of 3 sections, facilitating maintenance.
Interchangeable motor
fixed by 4 bolts. No need to dismantle the pump.
2 purge valves
for the winterizing period.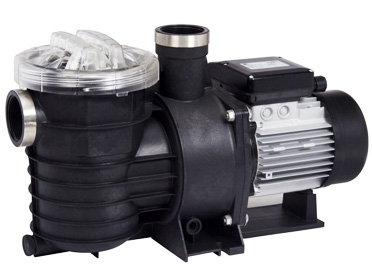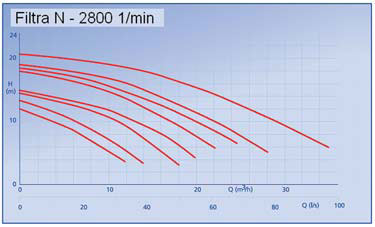 Dimensions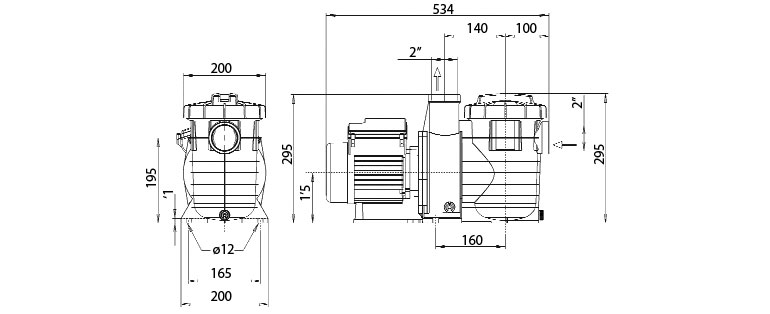 Warranty
3 years
Photos non-contractual
Price incl. VAT
Ask for a free quote ksb filtra n
Other product : KSB Filtra N
Starting from 586 eur Including VAT.
Please fill in this form carefully. Our commercial service will handle your request promptly.
---
UK freephone hotline
Monday Friday 9.00 19.00, Saturday 10.00 18.00

---
Spare parts order
You are looking for a spare part for «KSB Filtra N » ?
Please click the button below. Our commercial service will handle your request promptly.