Swimming pool online - the specialist in pool and spa material

Swimming pool online specialises in the worldwide sale of pool and spa material by internet since 2002. We are based in BEAUMONT LES VALENCE situated in the Drome region of Southern France.
Our wide range of products covers the universe of pool and spa through our website.
http://www.swimming-pool-online.com
We equally offer a pool construction and installation service for the French market.
ABATIK GROUP
14, allée des Moriettes
CS 82632
26761 BEAUMONT–LÈS-VALENCE Cedex
France
Our contacts:
Commercial service :
International tel :+ 33 (0)4 75 802 962
UK freephone : 0808 238 60 75
Belgian freephone : 0800 14 044
Swiss freephone : 0800 001 941
Fax : + 33 (0)4 75 80 05 37
Email: contact@piscines-online.com
SARL au capital de 300 000 euros - RCS ROMANS 502322076 - Récépissé CNIL n° 889669
A professional customer service
:
We are proud to provide a commercial service that goes over and above the expectations of our clients. All our advisors have a solid technical knowledge of the products that we sell and so can complement the information on our website and guide you in your choice of product. We are here to reply to your questions by telephone or e-mail in English, French, Italian or Spanish.
We bring a human link to a virtual tool, allowing you to be sure of your choice of product and answering all questions that you may have in real time, directly, before, during and after your order.
Our long experience in the realm of the swimming pool allows us to be able to guarantee the best advice for your specific configuration.
Because of a large stock of products we can respect delivery times. Our after sales service is here to accompany you with any questions or difficulties which you may have.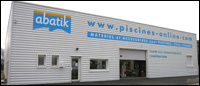 Our main office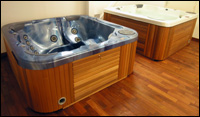 Spa showroom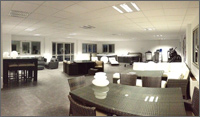 Outdoor furniture showroom
ABATIK POOLS & SPAS is an independent company that has developed its activity through its website www.swimming-pool-online.com in association with the pool markets leading brands.
The future : The swimming pool market and its surrounding sphere is enjoying strong development. We will continue to work in direct association with new partners, constantly adding to our product range.