Pool security material

No Stress pool security bracelet for children
No Stress pool security bracelet for children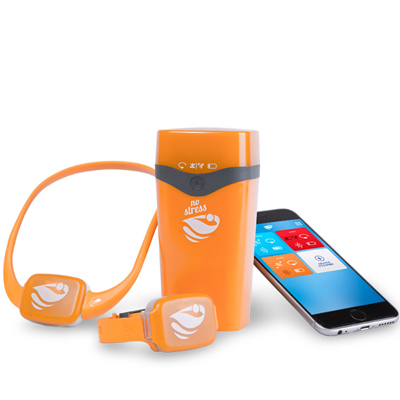 Recommended retail price 2023 starting from :
Our Price starting from :
Ref. Abatik 023895
Ref. Provider KA PACKBL01
No Stress 1 beacon pack with necklace and bracelet
Beacon delivered with necklace and bracelet,
Alert in the case of immersion or distancing,
Alarm via Smartphone or Lighthouse available on option
Can supervise up to 6 children simultaneously,
Anticipates a drowning risk,
Free Smartphone application
In stock
No Stress in detail
To keep your pool environment stress free, security is essential, particularly concerning children.
The
No Stress
pool security bracelet for children anticipates and helps to avoid a drowning hazard.
Operation is simple and efficient. The child under supervision wears a "
Beacon
" which is attached to the supplied necklace or a bracelet. In the case of distancing or immersion, an alert is activated on your Smartphone or "
Lighthouse
" (available on option).
Presentation video
YouTube conditions the playback of its videos on the deposit of tracers in order to offer you targeted advertising based on your browsing.
By clicking on "I authorize" the plotters will be deposited and you will be able to view the video. You have the option of withdrawing your consent at any time.

For more information, visit the YouTube cookies policy
Alert menu
There are several types of alerts:
-
Immersion
: If a Beacon is immersed more than 10 cm underwater
-
Beacon open
: If one of the Beacons is open or removed
-
Distancing
: If a Beacon is distanced further than 60 meters from its Lighthouse further than 60m (distance subject to variation)
-
Battery alert
: Battery status uses two alerts : "low charge level" and "very low charge level"
-
UV ray exposure alert
: If you use the localisation app with your Smartphone, you can also access information concerning UV ray exposure (information for indication only).
Beacons
A Beacon is worn by each child under supervision. 3 times per second, a signal is sent to the Smartphone or Lighthouse (available on option), which centralises the data and emits an alert in the case of danger.
Up to 6 Beacons can be connected to the Smartphone or Lighthouse.

Powered by a CR2032 battery, with a lifespan estimated at approx 230 hours.

The Beacons can be worn :
- As a foot bracelet (water access prohibited)
- As a wrist bracelet (shallow swimming allowed)

The bracelet can be adjusted to fit the user.

- As a necklace, for pool fun in total serenity.

All Beacons are made from light, robust, hypoallergenic materials.
Beacons are watertight up to 1 meter in depth, the system alarm will activate under 10cm of water.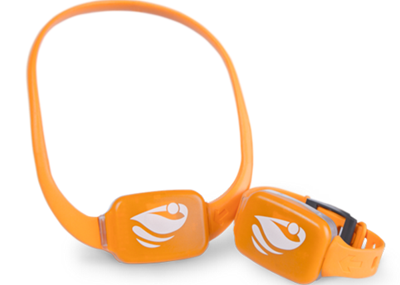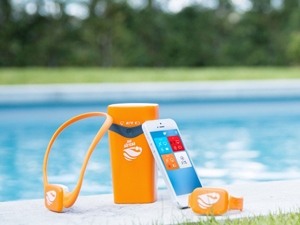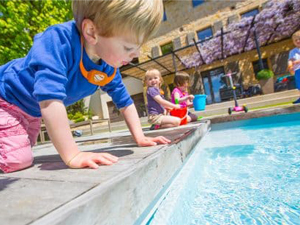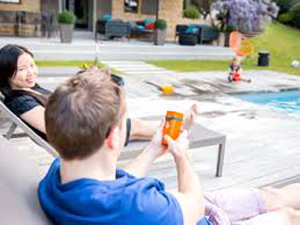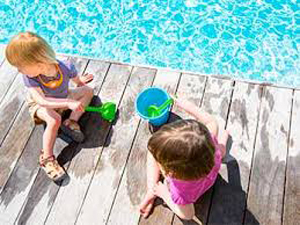 Smartphone supervision


It is possible to receive data and alerts from the Beacon directly on your Smartphone using Bluetooth (Apple and Android app available free of charge).

System alerts are received, even if the phone is on silent mode or is in use.

No Stress evolves with time so updates are made automatically, free of charge.

The minimum carrying range for a distance alert is 40 meters (60 meters when using Lighthouse).

Important: The Beacons cannot communicate with a Smartphone and Lighthouse at the same time: both systems operate in the same manner.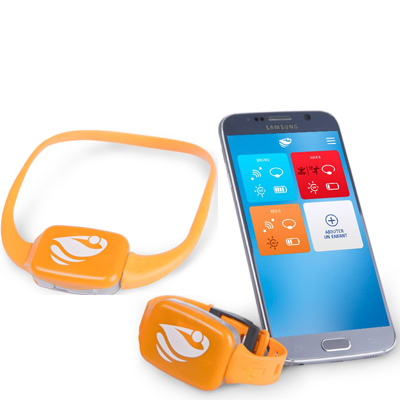 1.
Orient your Smartphone in the direction of the Beacon
2.
Hold your Smartphone in the highest possible position
3.
Adopt a clear sightline directly towards the Beacon
4.
Ensure a clear area without obstacles between the Smartphone and the Beacon
5.
When using your phone during a call, orient your Smartphone in the direction of the Beacon
6.
Keep your Smartphone within hand's reach rather than against your body
Extend supervision between several Smartphones
If Wifi is available, alerts to the Smartphone connected to Beacons can be also received by other Smartphone with the No Stress App.
Supervision, in this case, can be multiplied.
Restrictions
Warning, latest tests indicate that the following Smartphones are not compatible with the No Stress application:
- Nexus 7, 5X
- Samsung S4 Mini, Ace
- One Plus 1, 2, X
- Alcatel One Touch
Option: supervision using No Stress Lighthouse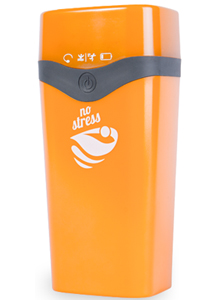 Instead of using your Smartphone, The No Stress Lighthouse is the other method of Beacon supervision. Recommended for large gardens as a greater signal carrying distance is available (60m) than when using a Smartphone (40m). The Lighthouse must be kept beside the supervising adult when in use.
The Lighthouse emits alerts in the case of danger.

The Lighthouse communicates 3 times per second with system Beacons to ensure maximum risk prevention.

To connect a Beacon to a Lighthouse, just shake gently in proximity to the Lighthouse.

Powered by 4 AA type batteries, its charge is estimated at 230h approx. Contrary to the Beacon, the Lighthouse is not watertight.
Recommendations for use
-
No Stress pool security bracelet for children
can in no way substitute parental supervision or replace security equipment such a pool shutter, cover, barrier, alarm...
- No Stress cannot be used in an indoor configuration: The Lighthouse or Beacon cannot capture a signal sent from behind a wall.
No Stress is supplied with :
- One or several Beacons (batteries included)
- Necklace or bracelet for each Beacon
- No Stress Lighthouse, if chosen on option.
Warranty
2 years
Photos non-contractual
Price incl. VAT
Ask for a free quote no stress pool security bracelet for children
Other product : No Stress pool security bracelet for children
Starting from 119 eur Including VAT.
Please fill in this form carefully. Our commercial service will handle your request promptly.
---
UK freephone hotline
Monday Friday 9.00 19.00, Saturday 10.00 18.00

---
Spare parts order
You are looking for a spare part for «No Stress pool security bracelet for children » ?
Please click the button below. Our commercial service will handle your request promptly.