Automatic water treatment and products

BLUE CONNECT + automatically and constantly measures the quality of your pool water
BLUE CONNECT + automatically and constantly measures the quality of your pool water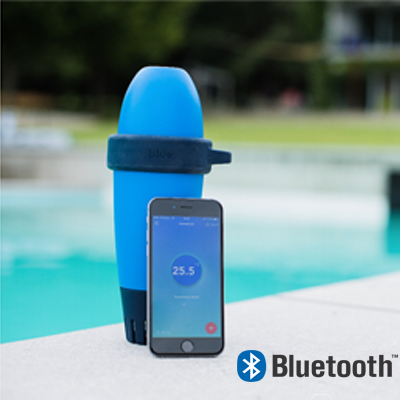 Recommended retail price 2021 :
Our Price :
with Eco Tax : 0,17 €
Ref. 027168
BLUE CONNECT + by Riiot pool water analyser
Intelligent pool water analysis,
Free application for mobile and tablet,
4 in 1 sensor: temperature, pH, salt content, redox
Data stored on Cloud
Blue + : online platform dedicated to pool professionals
Compatible with all pool types,
Discreet and elegant design.
In stock
BLUE CONNECT + by Riiot is a pool water analysis system that constantly supervises pool water balance.
Temperature, pH, salt content and redox are constantly analysed to obtain optimal conditions for pool use. Data is stored
via Cloud
and sent to your tablet or mobile by Bluetooth, using the
BLUE by Riiot
application. You can access data anywhere at anytime.
Using this new technology in the field of automated pool water analysis, you only have to follow the given instructions to obtain healthy, balanced water, allowing you to fully benefit from your pool.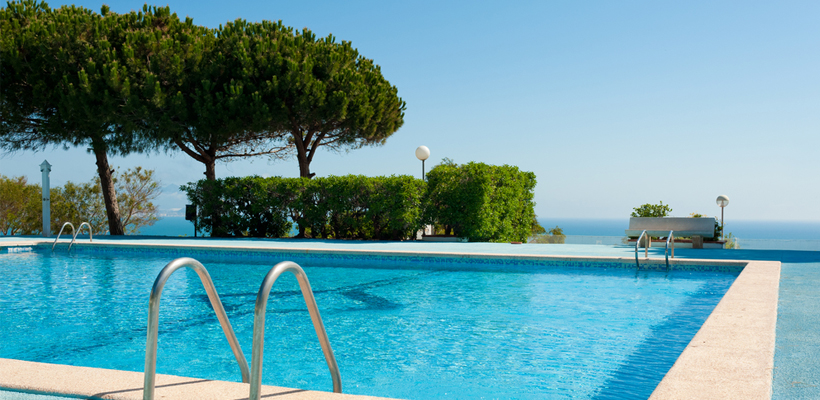 Multifunctional sensor
Configured for use in all pool types and dimensions. The 4-in-1 sensor supervises and analysis:
-
pH
: Ideally situated between 6.8 and 7.3 for optimal swimming comfort
-
Temperature
: An important element for correctly balanced water. High temperatures contribute to the development of micro-organisms and reduce the efficiency of chemical treatment products.
-
Redox/Oxidation Reduction Potential (active chlorine)
: This reading tells us the available disinfection rate present in the pool water.
-
Salt content
: To determine the quantity of salt dissolved in the pool water, the sensor measures its conductivity.
To correct the pH level you require the use of
pH correction treatment
.
.
Precise data
BLUE CONNECT + by Riiot analysis precisely the following data :
| | | | | |
| --- | --- | --- | --- | --- |
| . | Temperature | pH | Salt content | Redox |
| Scale of measument | 5 to 40° | 0 to 14 | 0 to 20 000 ms/cm | 0 to 999 mV |
| Precision | +- 0.2 | +- 0.1 | +- 5% | +- 20 mV |
| Resolution | 0.1° C | 0.1 | 1 ms/cm | 1 mV |
The data is stored via Cloud
The measured data is analysed and available 24/7 via you app account.
You can also access information concerning your water, previous readings, new settings available with BLUE by Riiot...
The Sigfox network provides the data to be sent via a network which is exclusively used for automation.
Check that you have access to the Sigfox network
here
.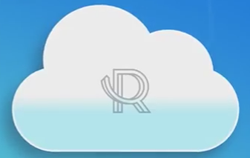 BLUE by Riiot Application for mobile or tablet
How do I download ?


Available free of charge
with App store
or
Google play
.
How do I install ?
Activate Bluetooth, allow notifications, alerts and data managed from the cloud. Then simply follow the given instructions.
In the setting menu, register BLUE by Riiot using the product code given either on the back of start-up kit or on the base of the BLUE unit.
Hold the unit with the
highest section of the lid facing you
and shake. An audio signal will confirm this step is complete. 40 seconds after, BLUE will be ready to measure data. A triple audio signal will tell you when BLUE is ready to use.
Several persons can connect to the same unit if they have access to a common account.
The application equally informs you of weather conditions and advice on how to improve your pool.
The App requires iOS 9.2 or later version for Apple and 4.3 or later version for Android.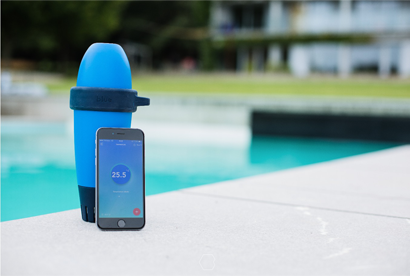 How to use?
Easy, intuitive use that offers the possibility of configuring specific data concerning your pool that influences measures taken by BLUE :
- volume of pool water
- disinfection method (chlorine, salt, bromine...)
- pool type: inground, above ground, indoor, outdoor...
- protection method used: fencing, shutter, enclosure...
- type of finish: concrete, glass fibre, vinyl, painted...
An analysis is made every hour. Using Bluetooth, an instantaneous measure is also possible.
Change the unit's storage cap for the measuring cap and place BLUE by Riiot in the water !
Platform Blue + : online platform dedicated to pool professionals
To follow and analyse the evolution of the measures taken in the whole your clients pool's, you can connect to
the dedicated platform for pool professionals
.
Totally secure, just register to create your account.
To do so, you will need a the BLUE by Riiot code for each Client's pool. Following that, you will have access for each pool that is equipped with a unit.
Once connected, your dashboard will guide you through the various adjustments for each, individual pool.
You can also use the geolocation option which precicely shows each registred pool.
The easy and efficient way to supervise a group of pools, wherever, whenever, at a distance.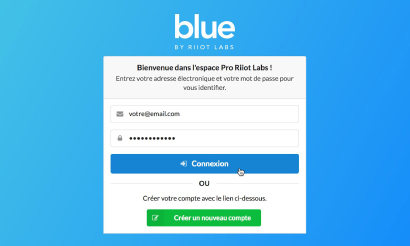 Technical characteristics
Dimensions in mm (width x length)
253 x 96
Available colours
Steel blue, sky blue
Connectivity
Sigfox, Bluetooth Low Energy (BLE)
Power source
2 Lithium batteries (Thionyl chloride) / nominal voltage : 7.2V
Operating systems
iOs, Android, (4.0 Bluetooth, Androïd 4.3 et iOS9.0)
Available languages
French, English, Spanish, Itallian, Dutch, Portugeese, German

Contents of BLUE CONNECT + by Riiot kit
The kit contains :


- 1 : BLUE by Riiot unit to analyse your pool water

- 2 : Rubber measuring cap which must always be inserted before placing the unit in water.

- 3 : Storage compartment which is full of sensor protection solution. This is used during transport greater than 1 hour out of the water, or to keep the sensors in an aquatic environment during a prolonged period (such as winterizing).

- 4 : Stabalising ring

- Installation and start-up guide

- 4 sachets of calibration solution (x2 20 mL sachets of pH 4, x2 20 mL sachets of pH 7). During the first year of use, BLUE by Riiot will have already been calibrated with factory settings. Your first calibration procedure will be the year after.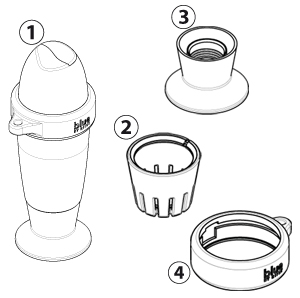 User reccomendations
- Be careful not to drop or bang the unit :
BLUE by Riiot
is fragile
- Keep out of the reach of children, specifically in the case of using chemical treatment products
- Do not let the sensor probes be in a dry environment for any longer than 1 hour. Use the storage compartment and fill with saturated Potassium Chloride pH4 or pool water
- The lid of the unit must always be above water to allow the communications system to operate
You can download the quickstart guide
here
.
Warranty
2 years
Photos non-contractual
Price incl. VAT
Ask for a free quote blue connect + automatically and constantly measures the quality of your pool water
Other product : BLUE CONNECT + automatically and constantly measures the quality of your pool water
At best price 399 eur Including VAT.
Please fill in this form carefully. Our commercial service will handle your request promptly.
---
UK freephone hotline
Monday Friday 9.00 19.00, Saturday 10.00 18.00

---
Spare parts order
You are looking for a spare part for «BLUE CONNECT + automatically and constantly measures the quality of your pool water» ?
Please click the button below. Our commercial service will handle your request promptly.