Saunas and accessories

Traditional steam saunas

HARVIA OUTDOOR saunas

Harvia Kuikka SO 2200 outdoor sauna
Harvia Kuikka SO 2200 outdoor sauna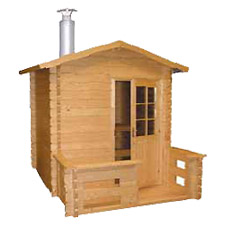 Recommended retail price 2023 starting from :
Our Price starting from :
Ref. Abatik 000740
Ref. Provider SO2200-ELEC
Harvia Kuikka SO 2200 outdoor sauna + senator electric stove 9 kW three-phase
HARVIA outdoor range,
Electrical or wood burning heating system, depending on model,
Made in Finland
In stock
Anticipate 3-4 persons to receive your sauna delivery




Kuikka SO 2200 outdoor sauna
Outdoor saunas are constructed using a slow growth, hard wood such as Pine or Spruce.

Outdoor saunas are modular depending on your requirements and needs. An electric or wood burning stove can be chosen, depending on the model.

The wooden panels measure 135mm x 45mm.

This sauna offers an authentic relaxation session.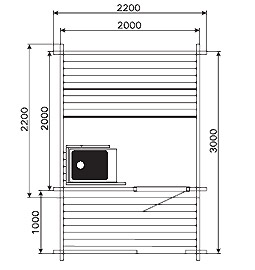 Heating system (depending on model)
Senator stove + C150

Harvia 20 PRO wood burning stove + Evacuation flue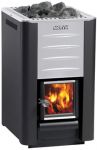 The 20 PRO stove is used for small and medium dimensioned saunas. Featuring a large, stone grate and enamel ventilation flue.

The door and 10mm thick grate lid are made from glass and cast iron, guaranteeing a long life span. This model features adjustable legs that facilitate the installation and connection of the stove to the evacuation flue with ease.
Thick, steel plating. 115 mm smoke evacuation, dimensions : 43 x 51 x 76cmH. Weight: 100 kg + 40 Kg of volcanic stones


An elegant evacuation flue that is easy to install and can withstand important variations of temperature. Designed for use with wood burning, steel stoves. The Harvia stove is easily installed.
Timeless, rounded design combined with a steel surface offers a pleasant esthetic aspect. Inner tubing is composed of stainless steel. Solid, the stove withstands wear and tear over the years.

The steel chimney flue supplied with a standard 1,5 m length (WHP1500), is completed with a chimney cap, rubber rain stop collar and a supporting collar made from stainless steel for the ceiling. The package equally features a 1m section of non-insulated tubing. Extra 0,5 m (WHP500) and 1 m (WHP1000) sections of stainless steel tubing are available. Maximum installation height of this flue is 5m.

The maximum temperature of gas combustion for this stove connected to a Harvia steel flue 600°C. Outer diameter of the steel chimney is 220 mm, the flue is 115 mm. Security distance concerning flammable materials is distance 100 mm. The Harvia steel chimney is certified EU indicating that this product conforms to international fire security and operational requirements and has been tested for chimney fires.
Installing the Harvia stove is easy. Supplementary flue sections are connected using an ingenious system ensuring easy connection. This prevents movement due to thermal expansion or contraction. In the context of an indoor installation, the maximum self-supporting height is 3 metres. Outdoors, the maximum self-supporting height is 2m.
Supplied accessories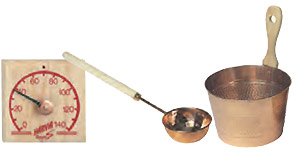 1 Thermometer
1 Bucket
1 ladle
Warranty
2 years
Photos non-contractual
Price incl. VAT
Ask for a free quote harvia kuikka so 2200 outdoor sauna
Other product : Harvia Kuikka SO 2200 outdoor sauna
Starting from 8845 eur Including VAT.
Please fill in this form carefully. Our commercial service will handle your request promptly.
---
UK freephone hotline
Monday Friday 9.00 19.00, Saturday 10.00 18.00

---
Spare parts order
You are looking for a spare part for «Harvia Kuikka SO 2200 outdoor sauna» ?
Please click the button below. Our commercial service will handle your request promptly.