Saunas and accessories

Infrared saunas

OKLAHOMA 3-4 place infrared sauna
OKLAHOMA 3-4 place infrared sauna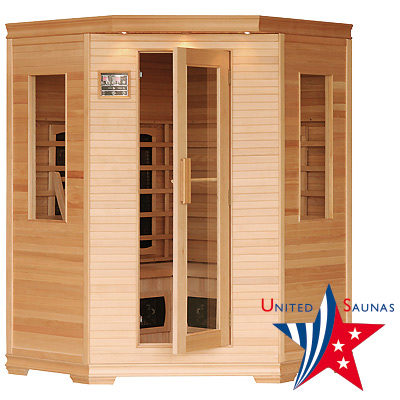 Recommended retail price 2023 :
Our Price :
Ref. Abatik 023377
Ref. Provider 3SAU0044
Oklahoma 3-4 place infrared sauna
3-4 places place infrared Sauna featuring 2400W ceramic infrared lamps
Integrated Radio/MP3, Ozonator air purification
Electronic digital control panel


In stock
Oklahoma 3-4 place infrared sauna.
Ceramic lamp heating,
Integrated Radio/MP3 system.
Ozonator air purification
Quickly installed, standard electrical socket connection.
Sauna walls quickly assembled, installation time approx 1 hour.
Technical details OKLAHOMA sauna
Dimensions L x w x H
150 cm x 150 cm x 194 cm
Structure of sauna
Canadian Hemlock
Type of heater
Ceramic lamp
Electrical connection
Standard socket fitting
Operational temperature
10 to 60 °c
Reduced preheat time
(10 to 15 minutes)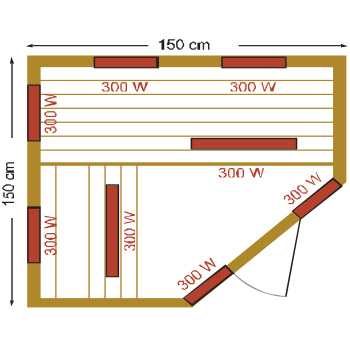 Features of the OKLAHOMA sauna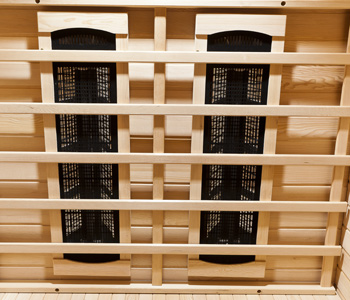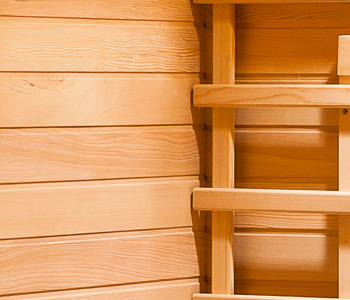 Ceramic heating panels
Ceramic heating panels contain ceramic lamps, which offer a fast rise in temperature. The general lifespan of these lamps are 8000 hours.
Canadian Hemlock structure
Canadian Hemlock (Tsuga canadensis) is a tender wood with thermal insulation properties. This is an ideal material for the construction of infrared saunas, is odour free when the sauna temperature rises and does not contain resin.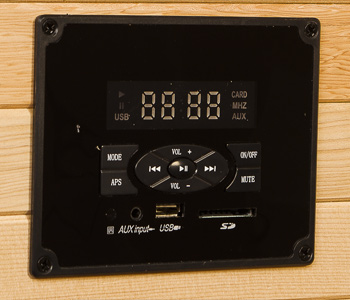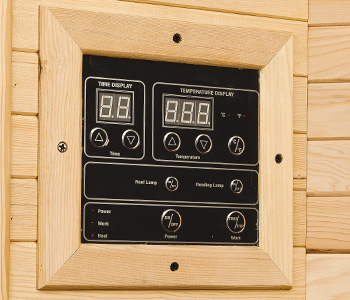 Radio/MP3 system with remote control
To fully benefit from your relaxation session, your sauna is equipped with a Radio/MP3 system featuring an aux USB, SD, and 3,5 mm jack to fully stimulate your senses.
Outside digital control panel
User-friendly and accessible, the outside control panel of the Oklahoma gives full control over your sauna settings.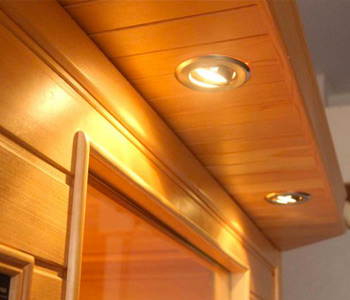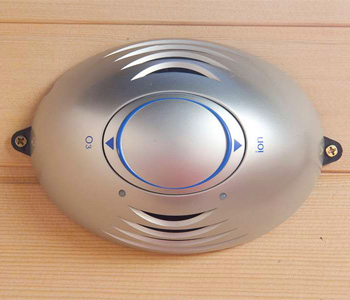 Integrated accessories
The Oklahoma is equipped with three outer spots.
Air purification
To fully enjoy your sauna it is important to renew ambient air regularly : before, during and after each use.
This feature is quickly efficient and user-friendly, using two complementary functions - O3 and Ion, to combat ambient bacteria and purify air. You can therefore fully and comfortably appreciate your moment of relaxation.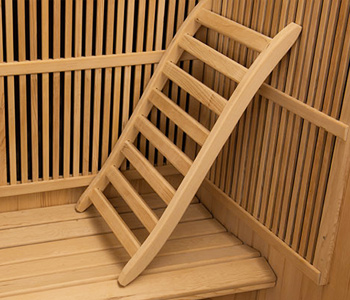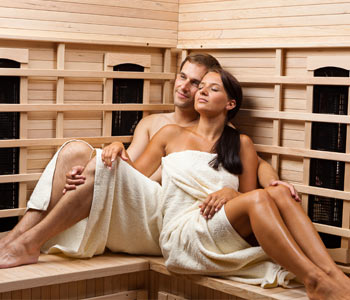 Backrest
The sauna Oklahoma is supplied with an ergonomic backrest made from Hemlock. Freestanding, you can position the backrest as you wish inside your sauna..
Inner area
The design of the OKLAHOMA sauna offers a vast inside area that can welcome up to 4 persons.
OKLAHOMA 3-4 place infrared sauna
Warranty
2 years
Photos non-contractual
Price incl. VAT
Ask for a free quote oklahoma 3-4 place infrared sauna
Other product : OKLAHOMA 3-4 place infrared sauna
At best price 1990 eur Including VAT.
Please fill in this form carefully. Our commercial service will handle your request promptly.
---
UK freephone hotline
Monday Friday 9.00 19.00, Saturday 10.00 18.00

---