Pool heating and dehumidification

Heat pumps for swimming pools

Poolex Universal U-Connect connection kit for heat pump
Poolex Universal U-Connect connection kit for heat pump
The Poolex Universal U-Connect connection kit in detail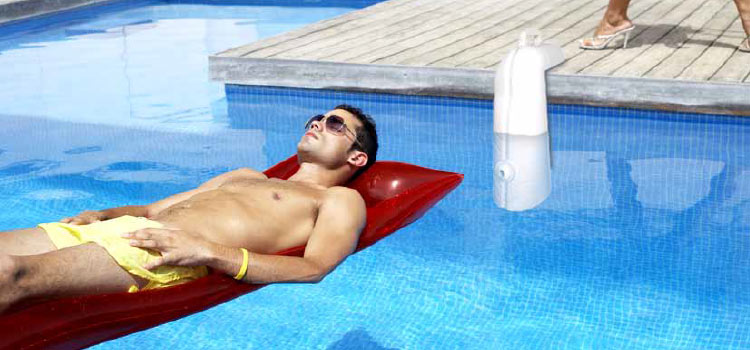 The Poolex Universal U-Connect connection kit for heat pumps allows you to link your heat pump directly to your pool.

Avoiding the need of a by-pass in the plumbing system, a simple, innovative and ultra-fast solution.

Universal kit: compatible with all types of pools and all heat pumps.

In detail

The Poolex Universal U-Connect connection kit is the fastest and easiest way to connect any heat pump to your pool without plumbing or tools.

It is electrically powered by the heat pumps transformer and does not require any supplementary power supply.

The connection kit contains a self-priming pump put into service easily using only pool water.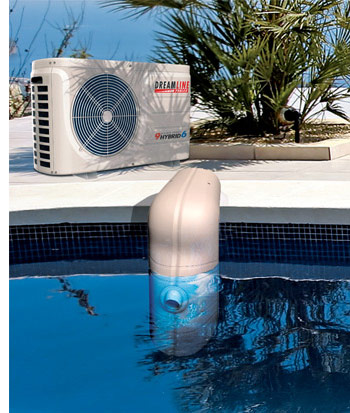 YouTube conditions the playback of its videos on the deposit of tracers in order to offer you targeted advertising based on your browsing.
By clicking on "I authorize" the plotters will be deposited and you will be able to view the video. You have the option of withdrawing your consent at any time.

For more information, visit the YouTube cookies policy
.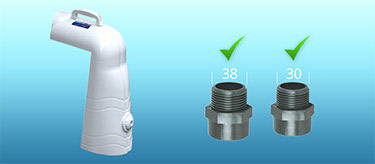 1"1/2 male couplings and a 230V/12V transformer are supplied with the U-Connect system, guaranteeing universal compatibility.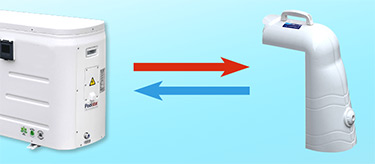 The internal U-Connect system automatically self-primes your swimming pool's water circuit. This allows water to circulate continuously between your pool and your heat pump.
Why choose Poolex Universal U-Connect?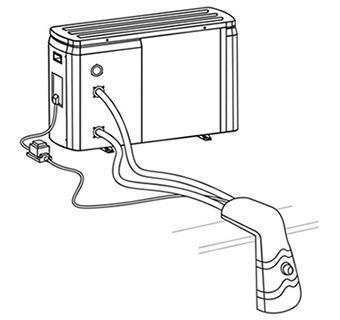 • Labour free.

• Simple and fast connection: 2 pipes and a power cable between the heat pump and terminal box.

• Adapts to all pools. Portable terminal box to be positioned at the side of the swimming pool.

• Can be used with any heat pump.

• System is independent to filtering system.

• Self-priming pump for easy start up.

• Complete kit with pipes and fittings adapted to Ø1,5". If the connection of your heat pump is a larger diameter, you can order the other adapters available on option.

• Designed for intensive use.
Dimensions in mm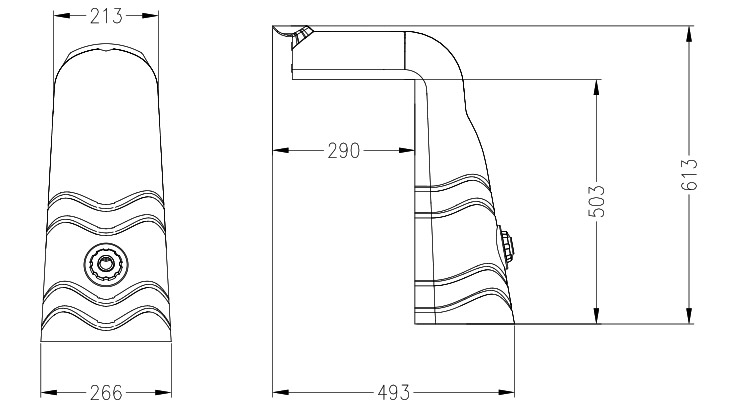 Composition of pack
- 1 Universal Poolex U-Connect
- 2 x 6-meter pipes Ø1,5"
- Transformer 230/12V + Cable 8 m
- 1 power socket
- 1 mounting kit
- 2 connection pipes PAC/UC 6 m
- 2 couplings PAC Ø 30/38 mm
- Hermetic seal washers
Index of protection and sealing
IPX8
Minimum/maximum flow
3.8m3/h / 5.2 m3/h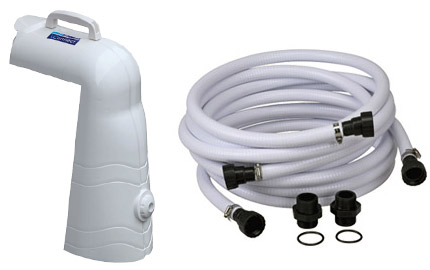 Warranty
2 years
Photos non-contractual
Price incl. VAT
Ask for a free quote poolex universal u-connect connection kit for heat pump
Other product : Poolex Universal U-Connect connection kit for heat pump
At best price 450 eur Including VAT.
Please fill in this form carefully. Our commercial service will handle your request promptly.
---
UK freephone hotline
Monday Friday 9.00 19.00, Saturday 10.00 18.00

---
Spare parts order
You are looking for a spare part for «Poolex Universal U-Connect connection kit for heat pump » ?
Please click the button below. Our commercial service will handle your request promptly.