Pool security material

Skamper Ramp for pet pool protection
Skamper Ramp for pet pool protection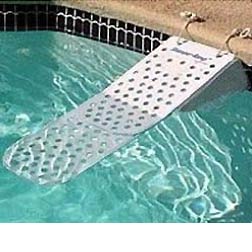 Recommended retail price 2023 starting from :
Our Price starting from :
Ref. Abatik 014019
Ref. Provider SK4
SKAMPER RAMP animal ramp regular
Made from UV resistant, white polypropylene,
Provides pet protection from drowning,
Protects pool liner from scratching,
2 available dimensions
In stock
This product is no more available.
The Skamper ramp
Use "Skamper Ramp" to protect your four-legged friends around the pool. Skamper Ramp has been designed to provide animal protection from drowning via an independent water exit system.
If an animal falls into water, it automatically searches for an exit around the pool peripheric. One or several Skamper Ramp's limits a drowning risk. This system can offer protection to dogs, cats, and other animals that could accidently fall into the pool water (squirrels, hedgehogs, toads...) by means of providing an accessible exit.
Featuring an anti-UV treatment, Skamper-Ramp does not discolour or develop algae with time and does not rust.
Equally, protects larger dogs.
Protects your liner from scratching.
Made from white polypropylene with UV treatment, resistant to water treatment chemicals.
Easy assembly using clipping system. No metallic screws or parts apart from anchorage to pool coping.
YouTube conditions the playback of its videos on the deposit of tracers in order to offer you targeted advertising based on your browsing.
By clicking on "I authorize" the plotters will be deposited and you will be able to view the video. You have the option of withdrawing your consent at any time.

For more information, visit the YouTube cookies policy
.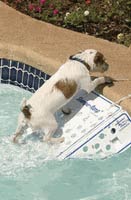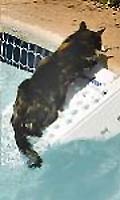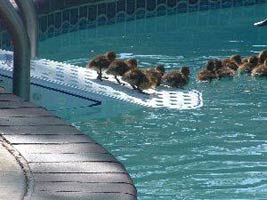 Two different sizes
Skamper Ramp is available in 2 dimensions:
- Skamper Ramp - regular,
(635mm x 330mm x 180mm)
has been specifically designed for use by smaller animals using a monobloc structure. Light and easily installed.
-
The Skamper Ramp - Extra-large model
uses a design suitable for larger animals (up to 95 kgs). With dimensions of
1020mm x 330mm x 180mm
and robust structure, this model is also compatible for use with most models of boats or at a dock.
Other uses...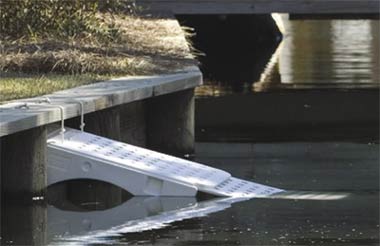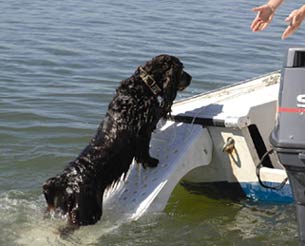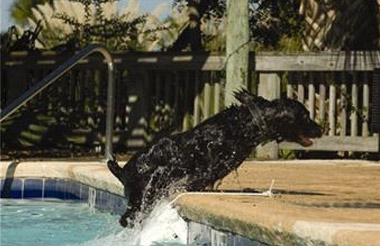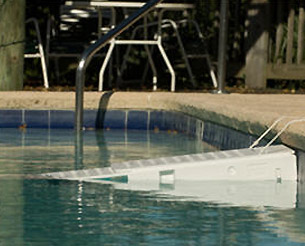 Warranty
2 years
Photos non-contractual
Price incl. VAT
Ask for a free quote skamper ramp for pet pool protection
Other product : Skamper Ramp for pet pool protection
Starting from 119 eur Including VAT.
Please fill in this form carefully. Our commercial service will handle your request promptly.
---
UK freephone hotline
Monday Friday 9.00 19.00, Saturday 10.00 18.00

---