Pool equipment

Pool access solutions : Ladders, stairs, chairs...

Ladders for inground and above ground pools

Tradipool inground pool ladder + cleaning kit
Tradipool inground pool ladder + cleaning kit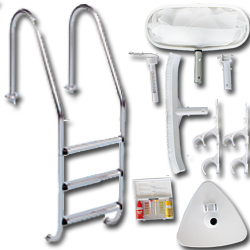 Recommended retail price 2023 :
Our Price :
Ref. Abatik 012428
Ref. Provider 44670A
Tradipool pool ladder+ cleaning kit
Tradipool 3 step pool ladder for inground liner and concrete pools,
AISI-304 stainless steel,
Your gift: Pool care kit : analysing pack, net, brush, thermometer...
In stock
The Tradipool ladder and pool care kit include a 3-step stainless steel ladder and full pool care kit to maintain your pool.
Contents of pack in detail


The Tradipool ladder features 3 steps and 2 handrails.

Its structure is made from AISI-304 polished stainless steel, 43 mm in diameter and is compatible with all water treatments apart from salt electrolysis.
The design of the 3 steps is ridged, and so is anti-slip to limit the risk of falling when entering or exiting the pool. The steps surface is also smooth, to avoid any risk of injury.

The Tradipool ladder is supplied with anchoring shoes made from resin, earth connection and stainless steel finishing disks.

The immersed legs of the pool feature resin buffering pads.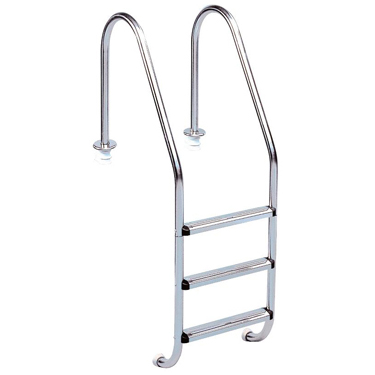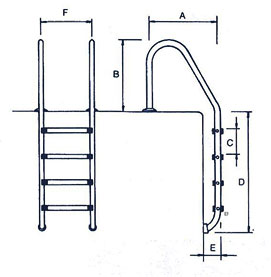 Your gift : Tradipool pool care kit
The Tradipool pool care kit contains all required material to clean and maintain the quality of your pool water : pH analysis, pool floor and wall cleaning, debris collection...
1)
Telescopic shaft 3.60 m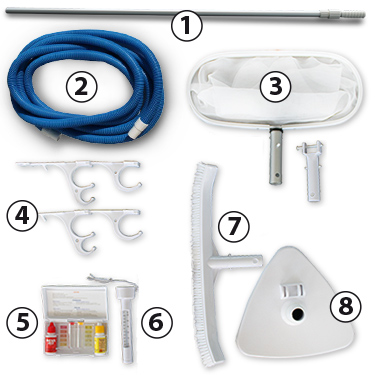 Photos non-contractual
Price incl. VAT
Ask for a free quote tradipool inground pool ladder + cleaning kit
Other product : Tradipool inground pool ladder + cleaning kit
At best price 187 eur Including VAT.
Please fill in this form carefully. Our commercial service will handle your request promptly.
---
UK freephone hotline
Monday Friday 9.00 19.00, Saturday 10.00 18.00

---