OVY ALCAFIX alkaline treatment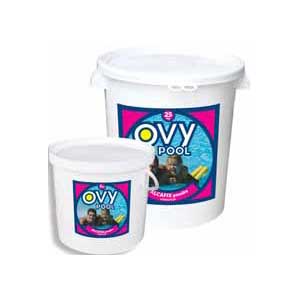 Recommended retail price 2023 starting from :
Our Price starting from :
Ref. Abatik 007654
Ref. Provider 535000250
OVY ALCAFIX alkaline correction treatment 4 x 5kg buckets
Heightens TAC levels, stabilises pH levels present in pool water pH by increasing buffering effect
In stock
OVY Alcafix avoids fast pH variations in your poolwater.

TAC, or water hardness is the indication of mineral content present in your pool water.


Instructions for use

200g of Alcafix for 10m3 to heighten TAC by 1°F(1°F=10mg/L CaCO3), directly into the pool water, in front of the discharge nozzles with the filtration system on.


Photos non-contractual
Price incl. VAT
Ask for a free quote ovy alcafix alkaline treatment
Other product : OVY ALCAFIX alkaline treatment
Starting from 100 eur Including VAT.
Please fill in this form carefully. Our commercial service will handle your request promptly.
---
UK freephone hotline
Monday Friday 9.00 19.00, Saturday 10.00 18.00

---