Saunas and accessories

Traditional steam saunas

Harvia steam saunas
Harvia steam saunas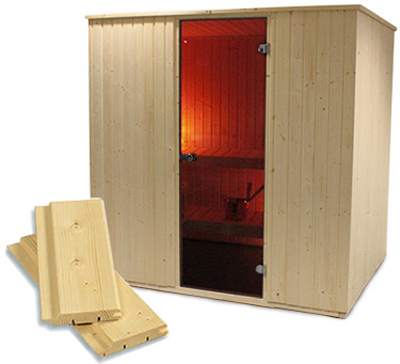 Recommended retail price 2023 starting from :
Our Price starting from :
Ref. Abatik 017096
Ref. Provider S2015B
Sauna Harvia Basic line 2015B
Range of traditional saunas supplied with stove and volcanic stones,
Sauna structure made from Spruce,
Made in Finland
In stock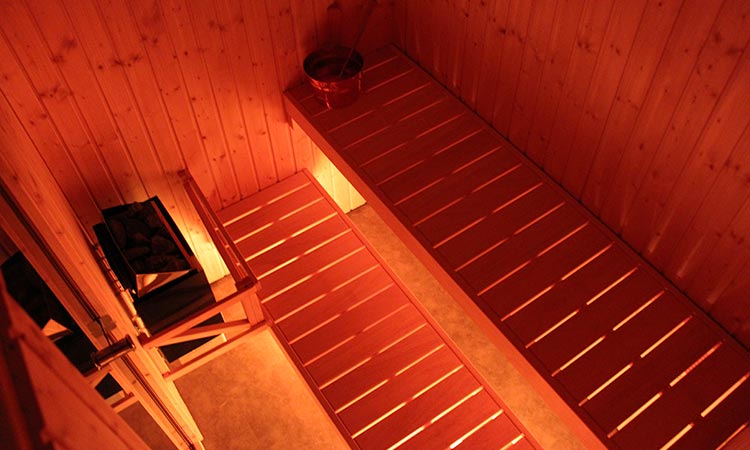 The Basic Line range of saunas unites the Finnish sauna tradition by means of the Harvia stove, and modernism, by means of this self-assembly kit.

The range includes several models, 2 to 4 person capacity, combining esthetic, quality and easy installation.


The Basic Line range has been designed using Spruce from Northern Finnish forests. The trees used have been selected and cut to comply with the strictest environmental norms in application. The density of the wood offers an excellent resistance to temperature variations and contributes to the long lifespan of your sauna.
The wall panels of the Basic Line range are composed of:
- 15mm inner and outer slats (1)
- Thermal insulation (mineral wool) 50mm thick (2)
- Aluminium vapour barrier (3)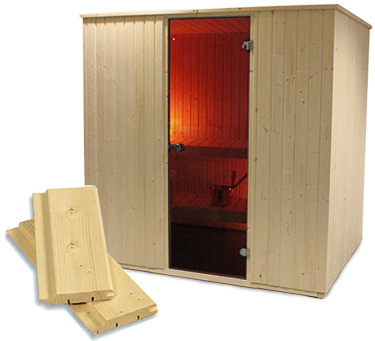 Insulation
Insulation is ensured by mineral wool, 50mm in depth. This limits heat loss, guaranteeing a low consumption of energy by the sauna stove whilst providing a fast temperature rise.
Vapour barrier
Positioned between the inner wooden slats and mineral wool, the aluminium vapour barrier prevents humidity from penetrating the sauna's insulation. If the vapour barrier is not installed, humidity accumulates in the mineral wool causing rot and disagreeable odours, making your sauna unusable.
Sauna access
Each sauna in the range features an 8mm tempered glass door (4) providing excellent thermal insulation which equals energy savings and user comfort.
The ventilation system integrated with the sauna ensures a low humidity level inside the sauna allowing a high range of temperature to be reached rapidly.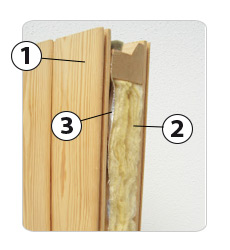 Sauna wall panels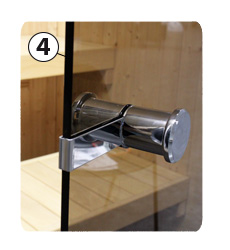 Tempered glass door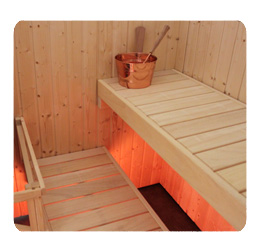 Spruce benches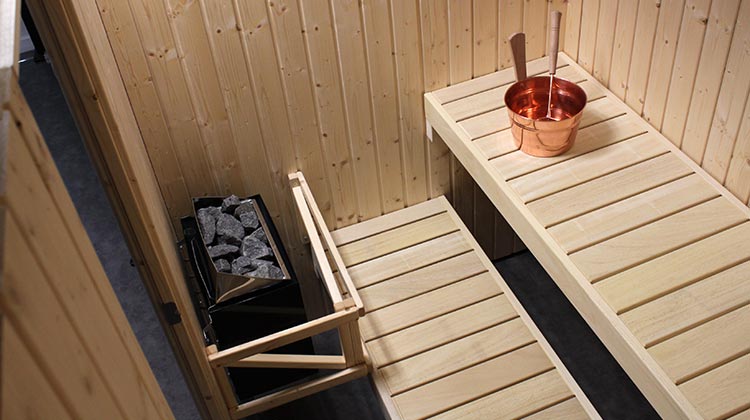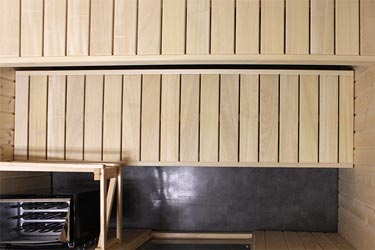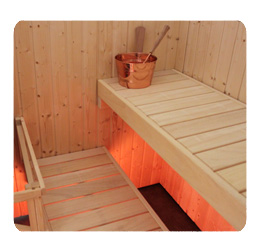 Installation

Easy to install, Basic Line saunas are supplied in panel form, dovetailing one into the other.

No particular technical knowledge is required to set up the sauna.

As with all traditional Finnish saunas, the various models from the Basic Line do not feature floorboards.

The sauna should be installed on a tiled floor, if possible, to facilitate cleaning and hygiene.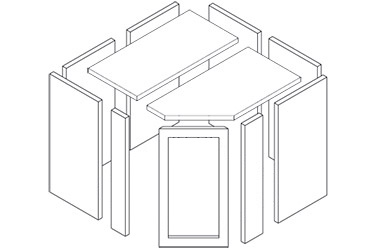 The Basic Line in detail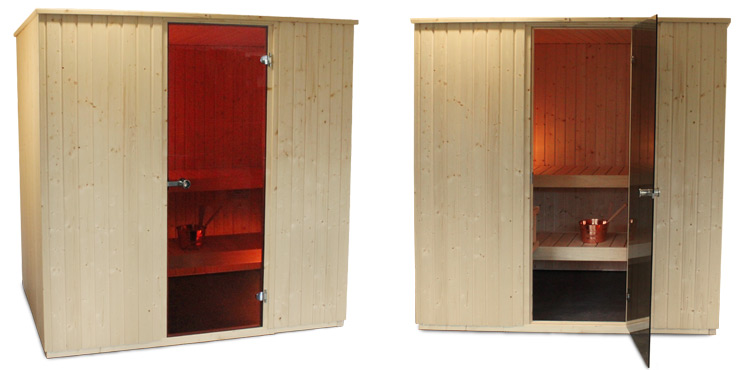 Basic Line 1812B

Basic Line 2015B

Basic Line 2015RB
Dimensions
L1800 x w1200 x H2020mm
Benches
2 x 400mm in width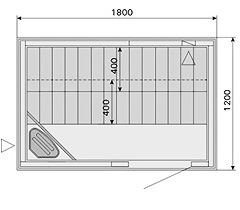 Dimensions
L1975 x w1535 x H2020mm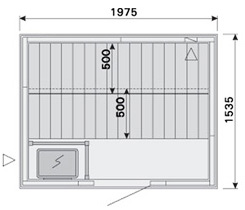 Dimensions
L1975 x w1505 x H2020mm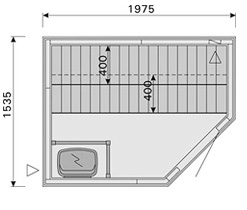 Basic Line 2020B



Basic Line 2020RB
Dimensions
L1975 x w1975 x H2020mm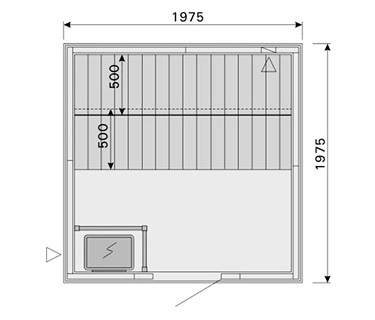 Dimensions
L1975 x w1975 x H2020mm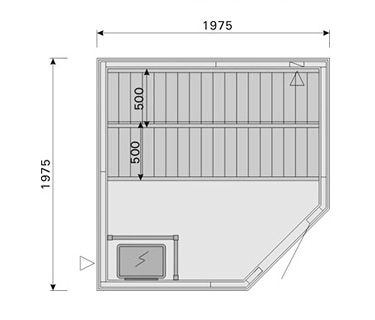 Equipment supplied with Basic Line saunas

Each sauna in the Basic Line range is equiped with :

- Certified Finnish Spruce panels
- 1 tempered glass door
- 2 Spruce benches
- 1 Harvia sauna steam stove with protective surround and volcanic stones
- 1 bucket, 1 ladle and 1 thermomometer.
- 1 lamp.
- 1 instruction manual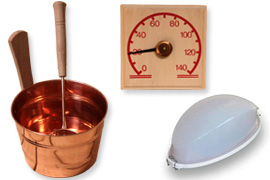 Basic Line sauna stoves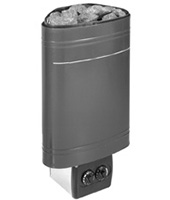 Harvia Delta D36
Power supply
Single or three phase
Dimensions
L340 x w200 x H635mm
Maximum capacity stone compartement
11kg
Positioning of stove
On ground level or wall mounted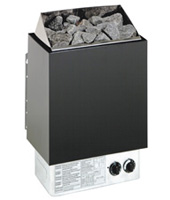 Harvia KKIP60
Dimensions
L410 x w280 x H600mm
Maximum capacity stone compartement
25kg
Positioning of stove
On ground level or wall mounted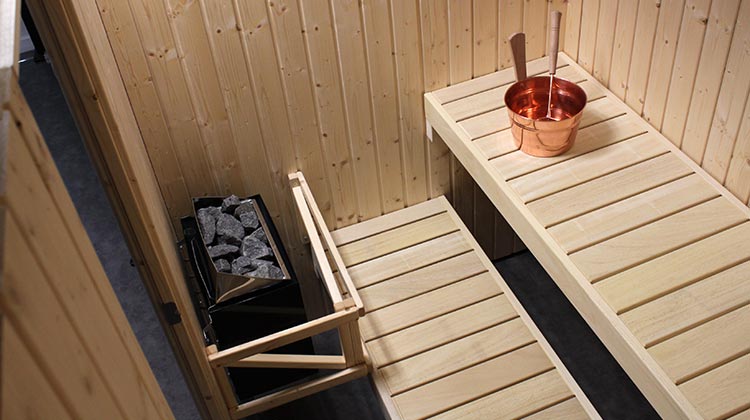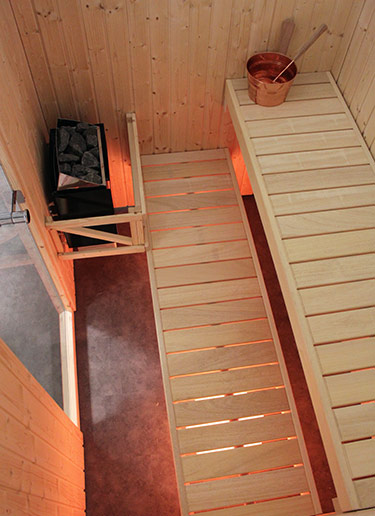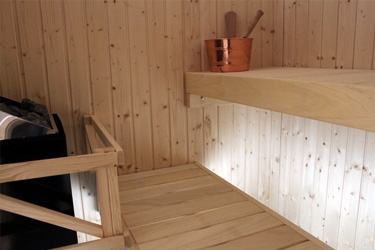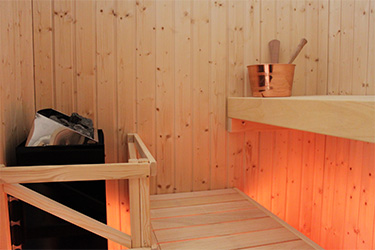 Warranty
2 ans
Photos non-contractual
Price incl. VAT
Ask for a free quote harvia steam saunas
Other product : Harvia steam saunas
Starting from 3490 eur Including VAT.
Please fill in this form carefully. Our commercial service will handle your request promptly.
---
UK freephone hotline
Monday Friday 9.00 19.00, Saturday 10.00 18.00

---
Spare parts order
You are looking for a spare part for «Harvia steam saunas» ?
Please click the button below. Our commercial service will handle your request promptly.