Material and equipment for your technical shelter

Pool filters

Pre Filtre Waterco Multicyclone
Pre Filtre Waterco Multicyclone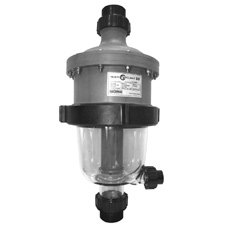 Recommended retail price 2023 starting from :
Our Price starting from :
Ref. Abatik 007954
Ref. Provider 200374
WATERCO MULTICYCLONE pre-filter- 50mm
Economise your filter (cartridge, diatomaceous earth...),
Economise water as less back-wash is required
In stock
The MultiCyclone is a pre-filtering system in detail
It reduces filter maintenance and makes water economies. The MultiCyclone works on the systems centrifugal hydraulic force ensuring the retention of larger particles of debris in its sedimentation tray.
The MultiCyclone pre-filter is installed easily at the outlet of your filtration pump, before the pool filter and is compatible with all types of filters (cartridge, diatomaceous earth, sand...)
Its advantages
- No wear and tear parts
- No filtering medium to clean or replace
- Reduction of back-wash cycles required
- Prolongs the lifespan of your filtering medium (cartridge)
- Economises up to 5000 litres of water per year
Its operational principal
- Water passes through 16 hydro-cyclones creating a centrifugal effect.
- Sediments are projected by centrifuge to the containers wall and fall to the sedimentation tray.
- The accumulation of sediment is visible through the transparent wall of the tray. It is cleaned by opening its valve. Only 15 litres of water is expulsed .
- Filtering capacity :
The MultiCyclone retains 70% of particles measuring 50 to 80 microns and 100 % of particles over 100 microns
Operational with water flow from 3m3/h to 30m3/h
YouTube conditions the playback of its videos on the deposit of tracers in order to offer you targeted advertising based on your browsing.
By clicking on "I authorize" the plotters will be deposited and you will be able to view the video. You have the option of withdrawing your consent at any time.

For more information, visit the YouTube cookies policy
.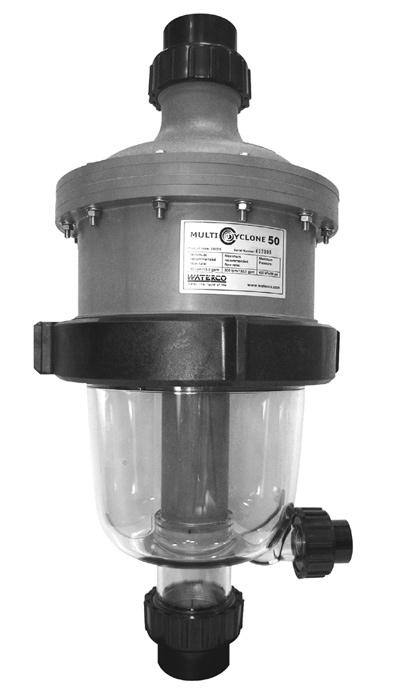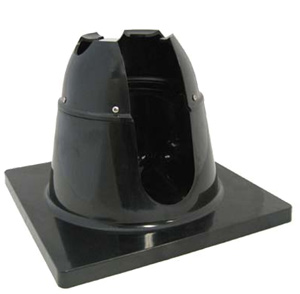 Supporting base on option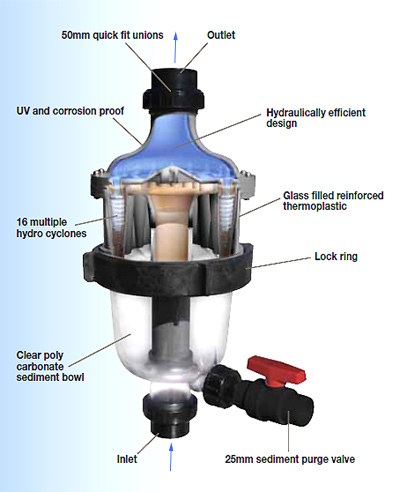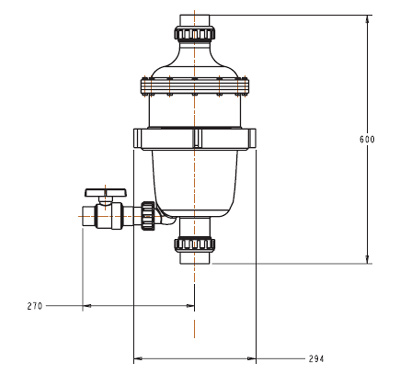 Dimensions in mm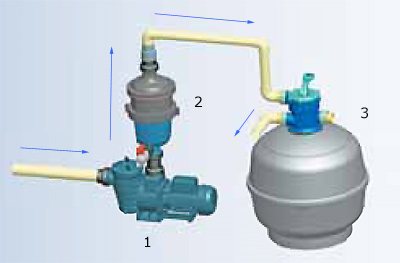 1 : filtration pump
2 : Multicyclone pre-filter
3 : filter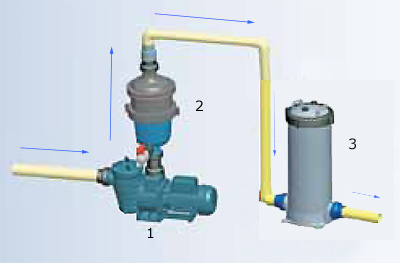 Photos non-contractual
Price incl. VAT
Ask for a free quote pre filtre waterco multicyclone
Other product : Pre Filtre Waterco Multicyclone
Starting from 499 eur Including VAT.
Please fill in this form carefully. Our commercial service will handle your request promptly.
---
UK freephone hotline
Monday Friday 9.00 19.00, Saturday 10.00 18.00

---