Pool security material

Wireless perimetric alarm Prima Protect
Wireless perimetric alarm Prima Protect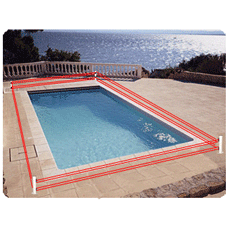 Recommended retail price 2023 starting from :
Our Price starting from :
Ref. Abatik 001690
Ref. Provider DSP80-F4
PRIMAPROTECT alarm system with 4 terminals
System composed of 2 to 6 terminals powered by battery,
Efficient, invisible protection around the pool by infrared rays
Linked to alarm system
Options available, portable alarm monitor, security bracelet, digital code system
Complies with standard NF P 90-307-1
Technology becomes user-friendly : The new wireless parametric alarm system Prima Protect. The modulated concept of this system adapts to all shapes of pools. Using a "master" terminal with integrated siren and between one to five wireless, slave terminals, depending on the configuration of the swimming pool to transmit the infrared beams.

The Prima Protect wireless pool alarm system is easily installed, no electrical supply is required, no trenches to be dug, fast to install. Its "diagnostic" mode allows the user to check the alarm system is in full working order and can detect any defaults in the system.

The system has available options to complete the range :
Security range, multifunctional remote control, digital code, portable siren, a status detector (open or closed).

Innovating technology coupled with great efficiency.

The system terminals are powered by integrated batteries.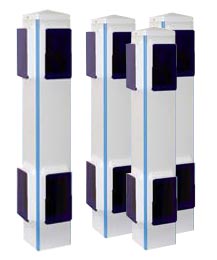 Activation key for alarm system
Key to manually activate or deactivate the Prima Protect alarm system.
Possible configuration of terminals around pool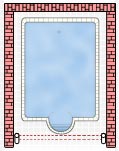 Protection using 2 terminals.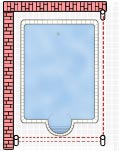 Continuous protection on 2 sides using 3 terminals.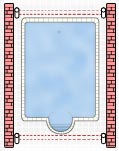 Protection on 2 opposite sides using 4 terminals.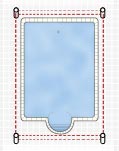 Total pool protection using 4 terminals.
Height of protection zones
20 cm and 45 cm
Power supply
3 V battery pack
Master terminal power supply
9 V battery pack
Decibels of alarm
100 dB to 1 m
Battery autonomy
1 to 2 years
Maximum distance between 2 terminals
20 m
Lining up angle of detectors
125° horizontally and approx 10° vertically
Maximum number of terminals
6
Options
Security bracelet*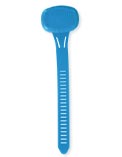 In the case of accidental falling into the pool, the bracelet transmits information by radio wave to the master terminal and the alarm is activated.
Protection even if the alarm activation is deactivated when the pool is in use.
* The bracelet is not compatible with salt water systems.
Digicode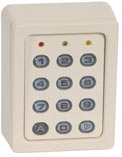 Wireless operation, controlling the activation of the system or its temporary deactivation. Also used during the winterizing period (only if the swimming pool is equipped with a secondary security system).
Battery autonomy
3 to 5 years
Multifunctional remote control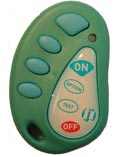 Allows you to control at a distance the temporary deactivation of the system and the system test run. The deactivation is secure and only an adult can use this function to disable the alarm.
Battery autonomy
3 to 5 years
Portable siren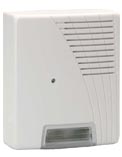 An alerting signal should always remain audible. This siren can be brought into the house depending on the distance between the home and the pool.
French law requires all residential or public pools to feature a certified a safety device
Warranty
2 years
Photos non-contractual
Price incl. VAT
Ask for a free quote wireless perimetric alarm prima protect
Other product : Wireless perimetric alarm Prima Protect
Starting from 779 eur Including VAT.
Please fill in this form carefully. Our commercial service will handle your request promptly.
---
UK freephone hotline
Monday Friday 9.00 19.00, Saturday 10.00 18.00

---
Spare parts order
You are looking for a spare part for «Wireless perimetric alarm Prima Protect» ?
Please click the button below. Our commercial service will handle your request promptly.