Nocchi Swimmey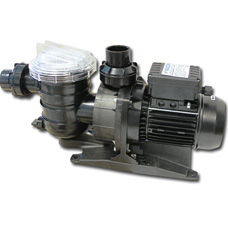 Recommended retail price 2023 starting from :
Our Price starting from :
Ref. Abatik 008673
Ref. Provider 1414712
Nocchi Swimmey pump SW12M 1/2HP 6m3/h monophase
Large dimensioned pre-filter,
Fast self-priming action,
Robust
In stock
The range of Swimmey Nocchi pumps are quietly run and resistant featuring:
• Motor completely isolated from hydraulic sections and sealed (protection IP X5)
• Fast self-priming action
• Pump body and pre-filter made from glass fibre reinforced polymer
• Oversized ball bearings, with lifetime lubrification
• Stainless steel shaft.
• Screw on pre-filter lid, sealing ensured by Teflon sealing ring, foot plate made from flexible plastic to improve the pumps adaptation to its installation area and reduce vibration.
• Removable articulated Unions connections to easily adapt to existing plumbing installations

MOTOR
Ventilated, Alpax housing. Tropicalized and adapted to all climates. Protection index IP X 5. Insulation class F. Monophase coil with incorporated thermal protection and condenser. In the case of a three-phase coil, protection is to be anticipated. Lifetime grease lubrication. Rotation speed 2850 t/mn. Continuous operation.

USE
For chlorine and salt water. Maximum water temperature 40°. Maximum operating pressure 2,5 bars. Recommended maximum suction lift 3 m with a non-return valve.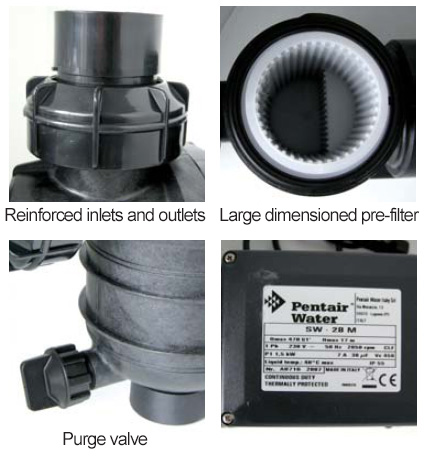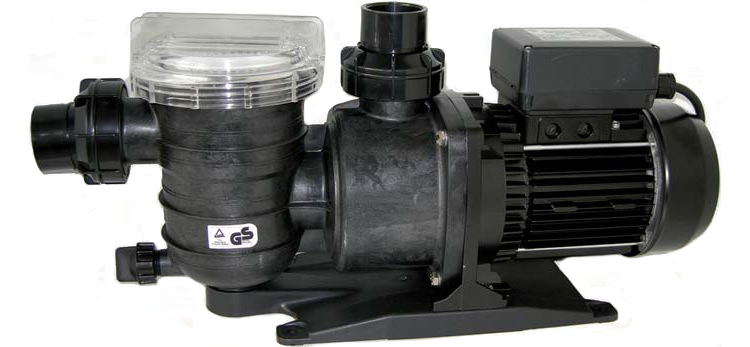 Dimensions and performances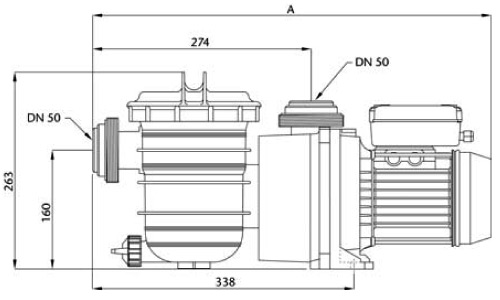 Model
Dimensions in mm (A)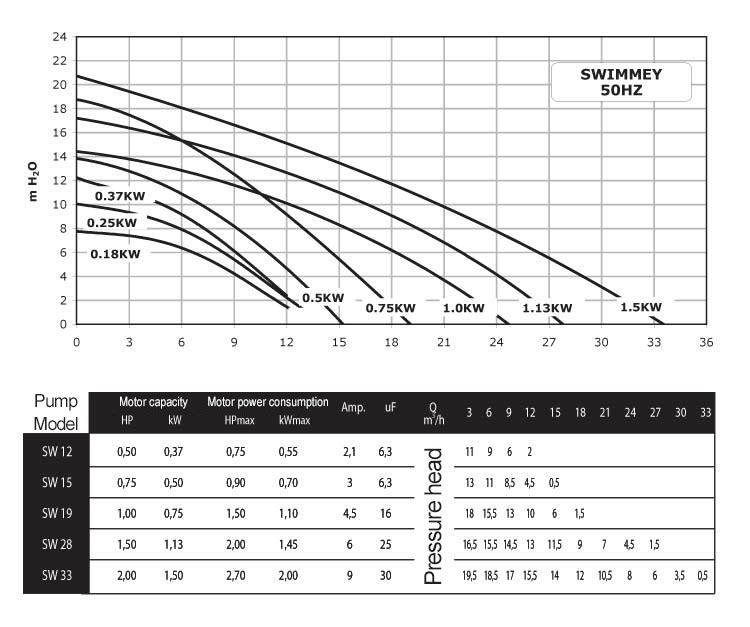 Warranty
2 years
Photos non-contractual
Price incl. VAT
Ask for a free quote nocchi swimmey
Other product : Nocchi Swimmey
Starting from 269 eur Including VAT.
Please fill in this form carefully. Our commercial service will handle your request promptly.
---
UK freephone hotline
Monday Friday 9.00 19.00, Saturday 10.00 18.00

---
Spare parts order
You are looking for a spare part for «Nocchi Swimmey» ?
Please click the button below. Our commercial service will handle your request promptly.