Material and equipment for your technical shelter

Filtration pumps for pools

ASTRAL Victoria Plus
ASTRAL Victoria Plus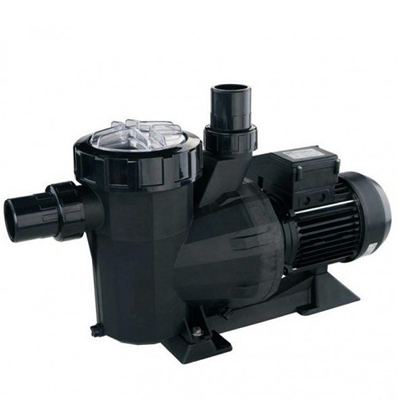 Recommended retail price 2023 starting from :
Our Price starting from :
Ref. Abatik 000523
Ref. Provider 48451P
ASTRAL VICTORIA Pluspump 1/2 HP single-phase 10 m³/h
Self-priming pump,
High performance, Low noise level in operation,
Large capacity pre-filter
Water flow from 10 to 34 m3/h
Compatible with salt water treatment
For residential or public pools
In stock
Victoria Plus range in detail
The Victoria Plus range of pumps are a hybrid between the Victoria and Sprint pumps. With this new range, ASTRAL offer high-quality performance. Using very resistant plastics and first class stainless steel, the Victoria Plus obtains high-performance results. The pre-filter has a capacity of 4.7L, and can, therefore, retain solid elements avoiding the entry of debris into the body of the pump.
The Victoria Plus is a centrifugal, single-cell, self-priming pump with single or three-phased motors ranging from 1/2HP to 3HP. Eurotension is a new generation of motors in the range Victoria Plus and can work with a margin of amperage from +/- 10% in comparison to the nominal amperage of the motor : prior to amperage variations up to 10%, the motor of the pump will work normally. Furthermore, all metallic parts that are in contact with the water are constructed from AISI-316 stainless steel, ensuring a long lifespan. The pumps IP-55 protection avoids the entry of solid and liquid particles inside the motor. Class F motor insulation means the installation of the Victoria Plus range is possible in the presence of a high humidity factor and in high temperatures.
Advantages
• Highly resistant plastic avoids all problems linked to corrosion.
• The body of pump diffuser is made from Luranyl and the turbine from glass fibre reinforced Noryl.
These materials offer high resistance and a quality finish.
• AISI-316 stainless steel and silicon carbide mechanical closing system.
• Class F insulation and IP-55 motor protection.
• Humidity protected ball bearings.
• Self-suction up to 2m.
• Pump body hardware in stainless steel.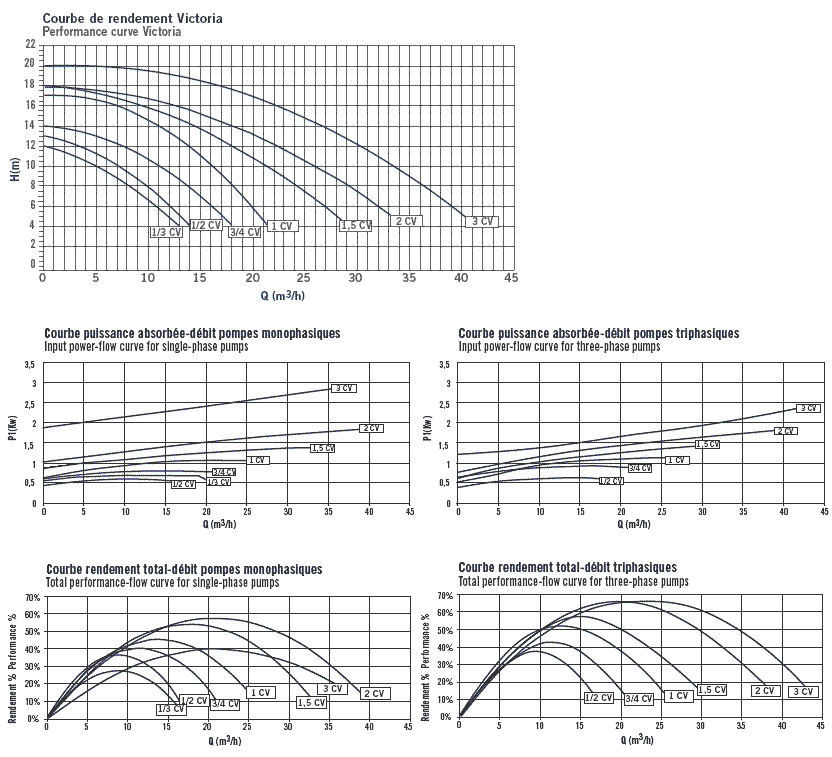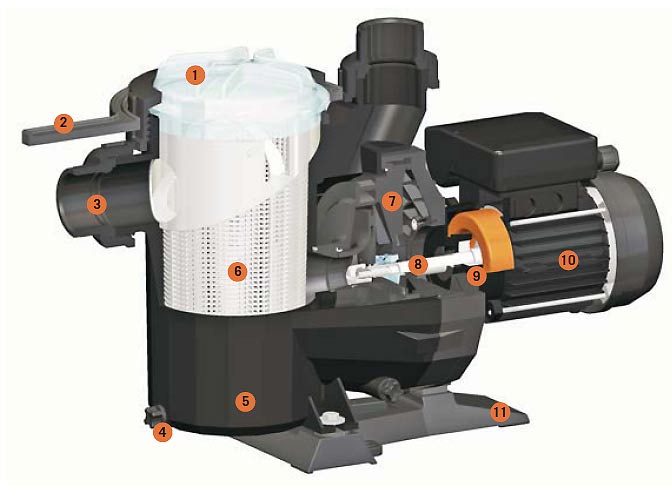 1 - Transparent pre-filter lid
2 - Pre-filter opening key
3 - Connection sleeves ranging from 50mm up to 75mm in diameter (depending on model)
4 - Purge valve
5 - 4,7 L pre-filter
6 - Pre-filter basket avoids the entry of debris
7 - Noryl turbine
8 - AISI-316 stainless steel mechanical seals, static parts made from silicon carbide.
9 - Ball bearings adapted to high levels of humidity and temperature.
10 -EUROTENSION motor with IP55 protection class F.
11 - Stable base of pump.
Low noise level in operation resulting from the use of rubber mountings .
Water flow in l/h at 8m of water column for 1/2cv and 10m of water column from 3/4cv 3.000rpm.
Supplied with union connections and key for the pre-filter lid.
Dimensions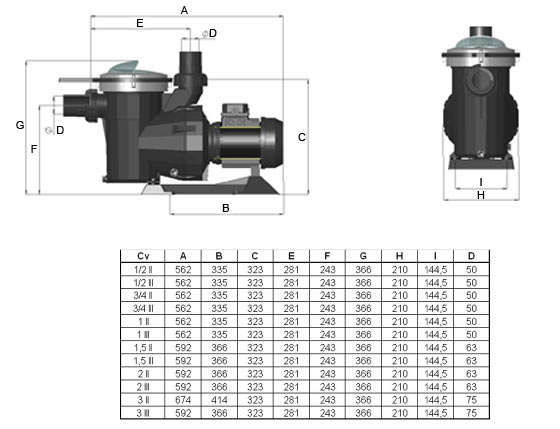 (Dimensions in mm)
Warranty
2 years
Photos non-contractual
Price incl. VAT
Ask for a free quote astral victoria plus
Other product : ASTRAL Victoria Plus
Starting from 299 eur Including VAT.
Please fill in this form carefully. Our commercial service will handle your request promptly.
---
UK freephone hotline
Monday Friday 9.00 19.00, Saturday 10.00 18.00

---
Spare parts order
You are looking for a spare part for «ASTRAL Victoria Plus» ?
Please click the button below. Our commercial service will handle your request promptly.