Hammam equipment and material

Hammam lighting and accessories

Teddington 75W audio speakers for hammam
Teddington 75W audio speakers for hammam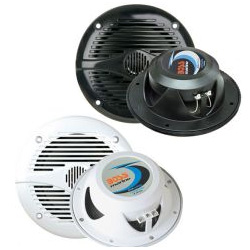 Recommended retail price 2023 starting from :
Our Price starting from :
Ref. Abatik 017408
Ref. Provider LS-HP 2X75W B
Set of two Teddington white speakers for hammam
Set of 2, 2-way speakers for hammam,
Capacity 75W, Diametre 15cm, available in black or white
Operational up to 70°C and 100% humidity


In stock
Teddington 75W speakers for hammam in detail
Frequency response
120Hz - 18khz
Operational temperature
70°C
Maximum humidity rate
100%
Available colours
Black or white
YouTube conditions the playback of its videos on the deposit of tracers in order to offer you targeted advertising based on your browsing.
By clicking on "I authorize" the plotters will be deposited and you will be able to view the video. You have the option of withdrawing your consent at any time.

For more information, visit the YouTube cookies policy
Warranty
2 years
Photos non-contractual
Price incl. VAT
Ask for a free quote teddington 75w audio speakers for hammam
Other product : Teddington 75W audio speakers for hammam
Starting from 120 eur Including VAT.
Please fill in this form carefully. Our commercial service will handle your request promptly.
---
UK freephone hotline
Monday Friday 9.00 19.00, Saturday 10.00 18.00

---