Material and equipment for your technical shelter

Pool filters

ASTRAL VRAC FLAT automatic multiway valve
ASTRAL VRAC FLAT automatic multiway valve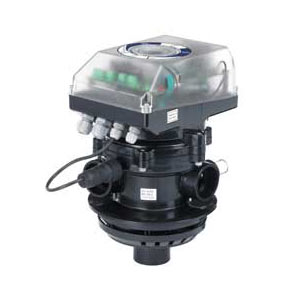 Recommended retail price 2023 starting from :
Our Price starting from :
Ref. Abatik 010273
Ref. Provider 43019
Astral VRAC FLAT Top automatic multiway valve
1 1/2'' diameter 50, automatic multiway valve,
Automation of filtering, backwash, rinse, and purge
Compatible with filters with maximum dimensions of 600 mm,
2 available versions : top or side automatic valve
Operates by pressure detection
In stock
The automated valve system VRAC FLAT from ASTRAPOOL has been designed for users of all levels
In order to obtain quality pool water, avoid cloudiness and the development of bacteria, the pool filtering system must be used on an adequate everyday basis. Failing this, serious consequences could arise, even resulting in not being able to use the pool. In this case, a total pool purge with heavy chemical treatment may be required.
Providing a regular and automated treatment, the VRAC FLAT from ASTRAL allows you to forget the constraints linked to pool filtering. This avoids debris and dirt remaining present in the pool hydraulic circuit and obstructing your sand filter.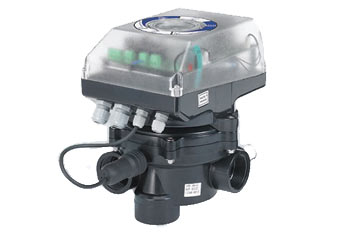 ASTRAL VRAC FLAT side automatic multiway valve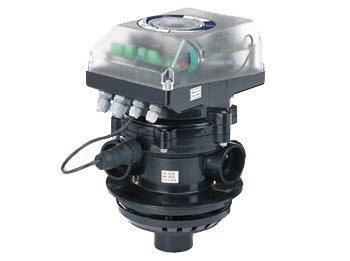 ASTRAL VRAC FLAT top automatic multiway valve
The VRAC FLAT automatic multiway valve features a program keyboard permits the automation of various functions (filtration, backwash, rinsing, emptying) of the filtration system.
The SYSTEM VRAC BASIC can be automated by either pressure or pre-programmation. This new model operates only when it detects pressure in the filter.


Filtration
Commences when a command is received from the temporiser situated in the electrical cabinet, or another command sent from an external programming device.

Backwash
If the filter is clogged, the circulation of water becomes more difficult and pressure builds up. When the pressure reaches a limit which is predefined by the user the backwash will begin automatically via a signal sent from the pressure switch.

Rinse
Is completed automatically after backwash.

Emptying
Effectuated via a push button positioned on the valve that is confirmed via the electrical cabinet. This avoids an unplanned purge.

Innovative design, easy to handle with total dependability, this valve is ideal for residential pools equipped with filters with a diameter equal or lesser than 600 mm.
The VRAC FLAT multiway valves are available in 1 1/2" .
The range features two versions
: Top (for inground technical shelters) or side.
Technical features of the VRAC FLAT system
- Power supply
230/115 VAC
- Protection index
Water resistant (IP 65) - Conform to EU regulations.
- Maximum working pressure
3,5 bars
- Pressure switch level
0,3 - 3,5 bars
- Nominal water flow
12 m3/h

Dimensions of the ASTRAL VRAC FLAT automatic multiway valve - top and flat
We recommend the use of a hydraulic security valve in complement, as its use will avoid water loss when changing the position of the valve in the case of lack of electrical flow or if the valve remains blocked in a position which could lead to the pool emptying.
Warranty
2 years
Photos non-contractual
Price incl. VAT
Ask for a free quote astral vrac flat automatic multiway valve
Other product : ASTRAL VRAC FLAT automatic multiway valve
Starting from 609 eur Including VAT.
Please fill in this form carefully. Our commercial service will handle your request promptly.
---
UK freephone hotline
Monday Friday 9.00 19.00, Saturday 10.00 18.00

---
Spare parts order
You are looking for a spare part for «ASTRAL VRAC FLAT automatic multiway valve» ?
Please click the button below. Our commercial service will handle your request promptly.