Pool equipment

Pool lighting, projectors and bulbs...

WELTICO Diamond Power Design white LED bulb
WELTICO Diamond Power Design white LED bulb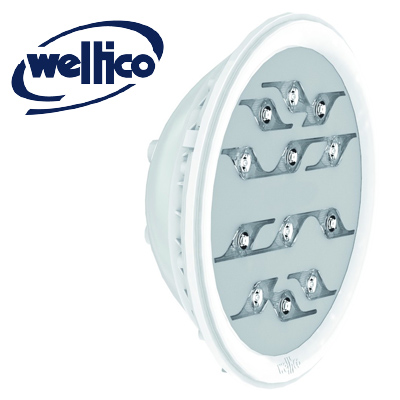 Recommended retail price 2023 starting from :
Our Price starting from :
Ref. Abatik 009836
Ref. Provider 64192LB15
LED WELTICO Diamond Power DESIGN bulb 6 1100 lumens
White LED bulb,
Power supply 12 v,
Lifespan 10 000 hours
Available in 1100 and 2050 lumens
LED lens for a better diffusion of light,
LED and lens sealed in resin, totally waterproof
Available in 1100 and 2050 lumens
In stock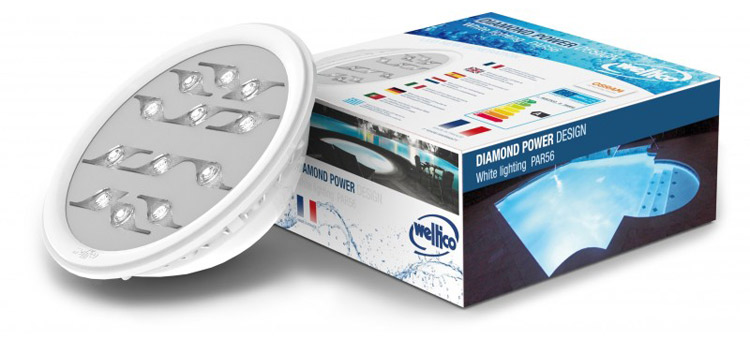 The white WELTICO DIAMOND POWER
is the ideal replacement for your 300-watt, in-pool projector. Economic, using only 16W or 30W, depending on the chosen model. Ecological, with a lifespan of approximately 10 000 hours.
Requiring just a 12 volts power supply, corresponding to applicable norms concerning the waterproof aspect of the unit.
The power of the LEDs is accentuated by the addition of a polycarbonate lens. This allows a better diffusion of the luminous spectrum, with a greater diameter creating an agreeable, twilight and nocturnal atmosphere around the pool.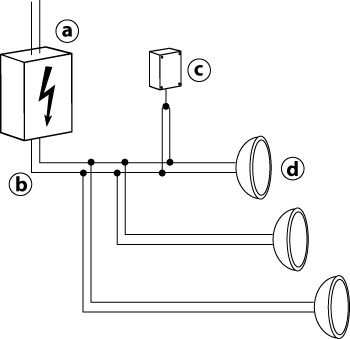 Install your LED bulb


The schema indicates the configuration to follow to install your new LED Diamond Power Design bulb:

A / Power supply inlet to transformer : 230 volts

B / Transformer power outlet : 12 volts

C / Regulating module, remote control reception

D / Bulbs (4 maximum)
On option: Controlling your lighting projectors from a distance
The Diamond Power Design bulb can be delivered with its remote control and reception device on option; This enables you to turn on or turn off you pool lighting by remote control (within a range of 50m). The remote control Weltico integrates carrier current technology and so generates no interference with other apparatus present in your pool environment.
Technical features
-
Diamond Power Design bulb 6 LED
Diamond Power Design 12 LED
Watt input (+/- 10%)
16 W
30 W
Kelvin degrees (T° of colour)
6500 (cold white)
6500 (Cold white)
Electrical supply
12V AC/ 50-60 Hz
12V AC/ 50-60 Hz
Lifespan
10 000 Hz
10 000 Hz
Lighting power
1100 Lumens
2050 Lumens
Mercury content (HG)
0.0 mg
0.0 mg
Technical characteristics of the Weltico universal remote control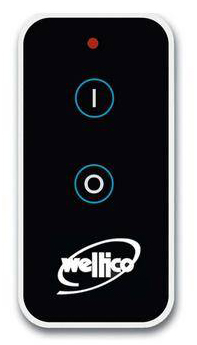 Weltico universal remote control
Photos non-contractual
Price incl. VAT
Ask for a free quote weltico diamond power design white led bulb
Other product : WELTICO Diamond Power Design white LED bulb
Starting from 90 eur Including VAT.
Please fill in this form carefully. Our commercial service will handle your request promptly.
---
UK freephone hotline
Monday Friday 9.00 19.00, Saturday 10.00 18.00

---