Pool equipment

Counter current units

White Storm 3HP Mono counter current unit
White Storm 3HP Mono counter current unit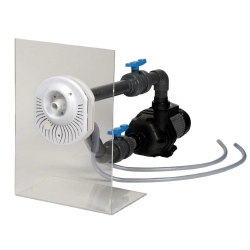 Recommended retail price 2023 :
Our Price :
Ref. Abatik 020564
Ref. Provider 800006
White Storm 3HP single-phase counter current unit for concrete, liner, shell pools with sealing parts Ø 63mm
Complete counter current kit,
Compatible with all pools,
Maximum water flow 70m³/h,
Easy installation,
Available in single-phase

In stock
The
White Storm counter current unit
unites swimming pleasure, hydro massage and physical effort. Easy to use and install, this creates a powerful water current in your pool using a pump with 70 m³/h* water flow. The pump suctions water, reinjecting into the pool in a pressurised form, generating a powerful jet via the discharge nozzle.
The
White Storm counter current
is a monobloc, which facilitates installation. Featuring an adjustable discharge nozzle, centralising air and water flow which promotes a draining body massage, amplifying physical effort when swimming. A push button ensures the command and setting of the pump. The
White Storm
combines sport, pleasure and relaxation.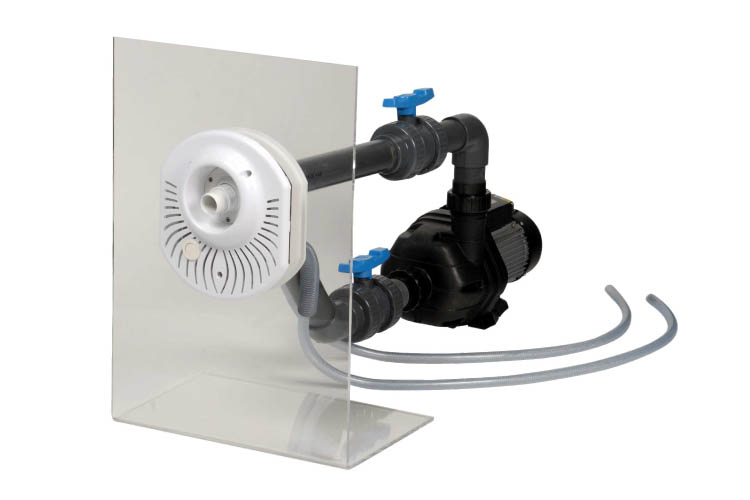 The
White Storm counter current unit
includes :
- Pump
- Sealing parts
- Electrical box
The white storm in detail
the
White Storm
is fully delivered with all equipment . Installed quickly and easily.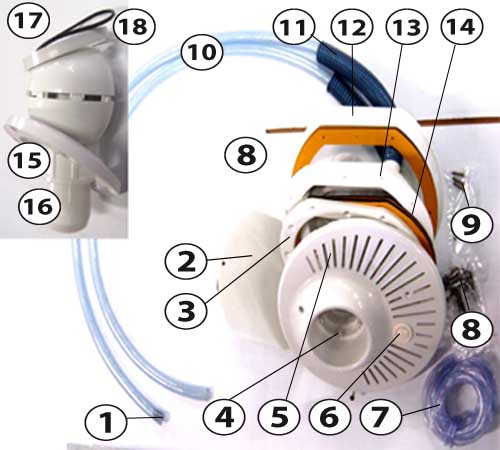 7
Tube for pneumatique control
8
Screw kit for sealed parts
9
Screw kit for front panel
17
Ø35 rear ring for spherical roller bearing
Installing your counter current unit
Installing your
counter current unit
is easy and quickly completed.
There are 3 steps :
Installing sealing parts

The sealing parts must be fixed 30 cm below water level, whatever your pool type may be. Use the flange which is adapted to your specific pool finish and composition :

Fix the sealing part to the desired panel, fit the protection sheet. The installation of the White Storm is completed with the fitting of the front panel and tube positioning.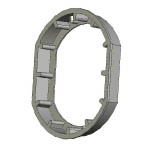 Concrete flange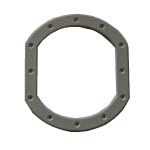 Flange for liner or polyester shell
Hydraulic connection to pump


Connect sealing pieces to the water outlet using PVC tubes. Insert the two supplied valves at the pump inlet and outlet, using an ABS glue.


Electrical connection

It is preferable to have a qualified electrician install your material. Before installation, make sure the power supply is appropriate. The electrical box must be a maximum of 20 meters from the push button. To fully enjoy power of the pump, it should be installed at the head of the counter current unit.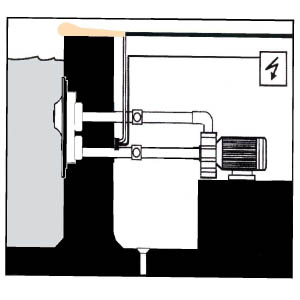 Hydraulic connection to the White Storm
Details
Pump capacity
70m³ / hour*
Command control
Pneumatique
Remote for start and stop
Yes
Pump charateristics
| | | | |
| --- | --- | --- | --- |
| HP | Amperes | Supply | Consumption |
| 3 HP | 11 A | 230 | 2 500 W |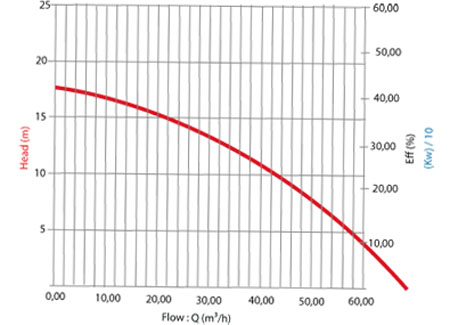 * Flow calculated on the basis of 2 meter head
Accessories available on option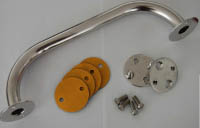 Stainless steel handle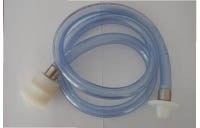 Massage tube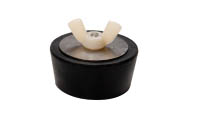 Winterizing cap
Counter current unit : Winterizing advice
During the winter period with hard frost, disassemble the front panel of your
White Storm
. Disconect the push/button tube. To guarantee sealing, place the conic caps (available on option) in the openings of the sealed parts. Purge the pump.
Warranty
2 years
Photos non-contractual
Price incl. VAT
Ask for a free quote white storm 3hp mono counter current unit
Other product : White Storm 3HP Mono counter current unit
At best price 1090 eur Including VAT.
Please fill in this form carefully. Our commercial service will handle your request promptly.
---
UK freephone hotline
Monday Friday 9.00 19.00, Saturday 10.00 18.00

---
Spare parts order
You are looking for a spare part for «White Storm 3HP Mono counter current unit» ?
Please click the button below. Our commercial service will handle your request promptly.