Automatic pool cleaners

Electric pool cleaners

Zodiac TornaX : the performant solution for an effortlessly clean pool
Zodiac TornaX : the performant solution for an effortlessly clean pool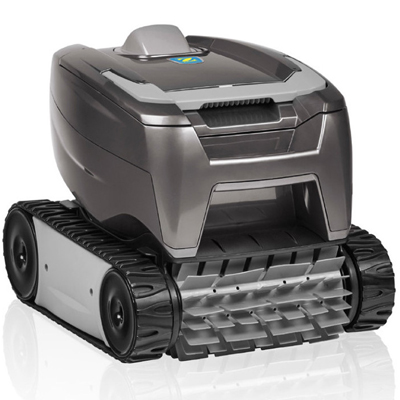 Recommended retail price 2023 :
Our Price :
Ref. Abatik 024585
Ref. Provider OT2100
Zodiac TORNAX OT 2100 pool cleaner
Electric pool cleaner for maximum dimensions of 8 x 4 m,
For inground and above ground pools with rigid box,
Compatible with all pool shapes,
2h cleaning cycle,
100-micron filtering capacity
In stock
The
Zodiac OT 2100 electric pool cleaner
manages your pool cleanliness. Using an intelligent trajectory system it is capable of covering the pool surface in 2h. Your pool water is freed from impurities and debris.
Light and easily manipulated, this cleaner quickly becomes indispensable!
YouTube conditions the playback of its videos on the deposit of tracers in order to offer you targeted advertising based on your browsing.
By clicking on "I authorize" the plotters will be deposited and you will be able to view the video. You have the option of withdrawing your consent at any time.

For more information, visit the YouTube cookies policy
.
Its advantages

Dual motorisation
Equipped with 2 motors for maximum efficiency - one to drive traction assisted by notched tracks, the other powers the cleaner's suction pump.
Intelligent management
Adapts to pool finish. The TornaX rears back during certain movements or inclines during forwarding or backwards movements. This is not only to ensure total cleaning of the pool surface but also to avoid the cleaner cable becoming tangled.
The Zodiac Tornax also features an immersion detector that automatically stops the unit if it is not in a sufficient depth of water.
Filter
Its filter has a 3-liter volume with a 100-micron capacity, capable of dealing with all sorts of debris. It clips on and off under the unit. To prolong the lifespan of the filter, regular cleaning is recommended by rinsing in clear water and replacing every 2 years.
Brushes
are adapted to liner, PVC, reinforced PVC, painted concrete, polyester shell and ceramic pool finishes. They have wear and tear markers to let you know when they should be replaced. It is prudent to envisage replacement every 2 years.
The control box
is easy to use, you can activate the cleaner and manage its operation. Luminous signals show correct operation during the cleaners cycle.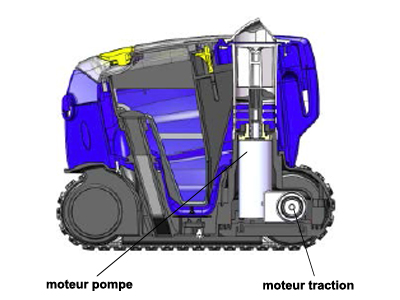 duel motorisation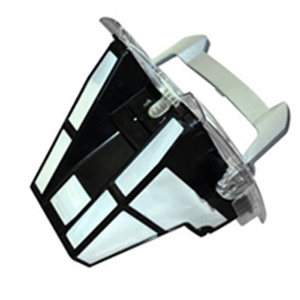 filtering cassette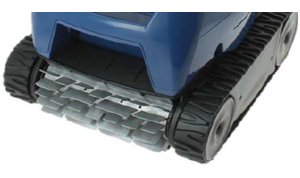 brushes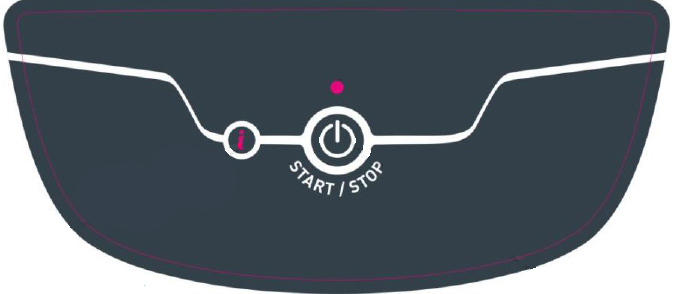 Control box
Technical characteristics
Maximum dimensions of pool
8 x 4m
Area of pool treated
Pool floor
Type of pool
Inground or above ground pools with rigid panels
Filtration
100 micron capacity
Dimensions of cleaner L x d x h (in cm)
37 x 29 x 30
Packaged dimensions L x d x h (in cm)
56 x 37 x 38
Traction system
Notched tracks
Transmission
Gear transmission
Power supply
100-240 VAC, 50-60 Hz
Max. power consumption
100 W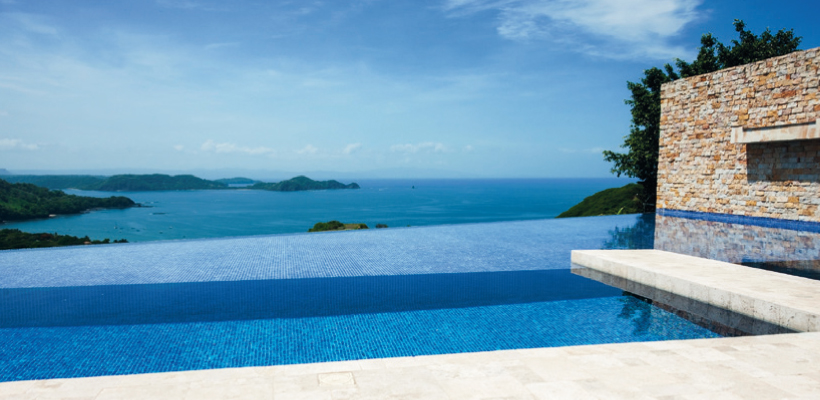 Reccomendations for use
To optimise use of the
TornaX OT 2100
follow these reccomendations.
- Leave a minimum distance of 3.5 m between the control box and to pool's side.
- Water temperature should be between 15° and 35°
- pH should be situated between 6.8 and 7.6
- Chlorine content should be lesser than 3mg/l
For further information, you can consult
Zodiac Tornax users manual

Warranty
2 years
Photos non-contractual
Price incl. VAT
Ask for a free quote zodiac tornax : the performant solution for an effortlessly clean pool
Other product : Zodiac TornaX : the performant solution for an effortlessly clean pool
At best price 629 eur Including VAT.
Please fill in this form carefully. Our commercial service will handle your request promptly.
---
UK freephone hotline
Monday Friday 9.00 19.00, Saturday 10.00 18.00

---
Spare parts order
You are looking for a spare part for «Zodiac TornaX : the performant solution for an effortlessly clean pool » ?
Please click the button below. Our commercial service will handle your request promptly.