Automatic water treatment and products

Brominators, Chlorinators dosing units

AQUABROME Bromine Feeder
AQUABROME Bromine Feeder
The Aquabrome is essential if you use a bromine pool water treatment system.
You can constantly disinfect water, ensuring regular erosion of bromine tablets used.
The units PVC reservoir is shock and corrosion resistant. Two regulating valves (inlet and outlet) allow precise dosing.
Bromine tablets are placed directly into the unit. A transparent lid allows the supervision of the tablet filling level.
The Aquabrome is installed easily by means of a diversion installed on the recycling system.
Water is diffused towards the bromine tablets via a suction nozzle before being directed to the discharge circuit by means of the closed circuit hydraulic system that passes through the Aquabrome.
This system guarantees permanent and regular dissolving of bromine tablets. This ensures the correct dose of bromine present, constantly in your pool water.
For further security, the AQUABROME is equipped with a degassing system that features a vent which automatically reinjects gas into the recycling circuit.
Compatible with all pools up to 100m3
- Very robust
- Easy to use and maintain
- Adjustable flow
- Ensures permanent and regular dissolving of tablets
Aquabrome
Holding capacity
12 kgs bromine
Installation
by pass to filtration circuit
Volume of pool
100 m3 maximum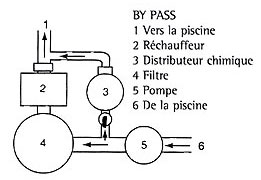 Warranty
2 years
Photos non-contractual
Price incl. VAT
Ask for a free quote aquabrome bromine feeder
Other product : AQUABROME Bromine Feeder
At best price 424 eur Including VAT.
Please fill in this form carefully. Our commercial service will handle your request promptly.
---
UK freephone hotline
Monday Friday 9.00 19.00, Saturday 10.00 18.00

---
Spare parts order
You are looking for a spare part for «AQUABROME Bromine Feeder » ?
Please click the button below. Our commercial service will handle your request promptly.