Pool covers - pool covering solutions

Pool reels

BORNE pool cover reel for public pools
BORNE pool cover reel for public pools
The BORNE reel for public pools is used to equip covered or outdoor public pools with maximum dimensions of 12,50 x 25m
This reel can accommodate thermal covers or reinforced foam covers (larger dimensions are possible : consult us).
BORNE public pool reel
Table depicting the
cover length in ratio to the axis

Composition of the public pool reel
The Borne reel is composed of :
• Motorised reel with 24 volt continual motor,
• White, lacquered,aluminium support
• Stainless steel axis, 300 mm,
• Thermoplastic flanges equipped with stainless steel bearings
• Protective lid for motor and flange in thermoformed, ABS with granite finish.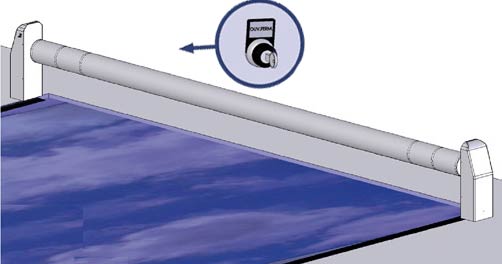 Overview of reel for bubble or foam covers
Cable schema for Borne reel
The reel is cabled using a 24 volt continual supply. The reel is controlled at a distance using a remote or by a key system.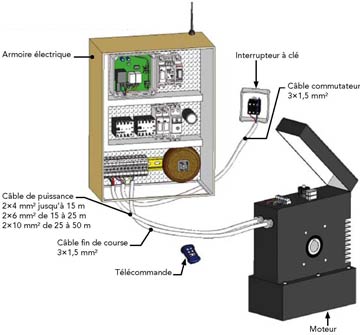 Cable sections of the reel
Warranty
2 years on motor and box (not including labor)
Photos non-contractual
Price incl. VAT
Ask for a free quote borne pool cover reel for public pools
Other product : BORNE pool cover reel for public pools
At best price 21399 eur Including VAT.
Please fill in this form carefully. Our commercial service will handle your request promptly.
---
UK freephone hotline
Monday Friday 9.00 19.00, Saturday 10.00 18.00

---