Material and equipment for your technical shelter

Filtration pumps for pools

Discovery variable speed pump
Discovery variable speed pump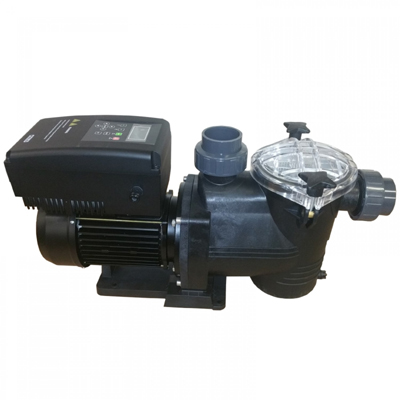 Recommended retail price 2023 starting from :
Our Price starting from :
Ref. Abatik 024285
Ref. Provider 48285VV
ASTRAL DISCOVERY VARIABLE SPEED PUMP 1HP, 3-phase 15.5 m³/h
Featuring 4 programs for pump and flow settings,
Lengthened lifespan,
Energy savings,
Quiet running,
Compatible with salt water treatment systems,
In stock
Why choose a variable speed pump?
The main advantage of a variable speed pump is that it can adapt to the way you use your pool.
Your filtration system is not used in the same manner during the Winter season and Summer season, or if, for example, you have a heat pump or counter current unit in use.
It is logical and intelligent to adapt pump use to allow the pump to run at the most adapted duration and speed to avoid pointless energy expenditure. The pump's consumption is evened, avoiding peaks of energy consumption.
The motor of a classic pump constantly rotates at the same speed; A variable speed pump allows you to benefit from a filtration cycle perfectly adapted to your pool configuration, equipment and pool size, whatever the season.
Advantages of a variable pump :
Advantages
Choosing
Discovery self-priming variable speed pump
presents many advantages

Economical
A variable speed pump optimises use depending on your pool configuration and swimming frequency as well as additional equipment that you may use. This can make energy savings of up to 80% when the pump runs at a low speed. when you pool is not in use and the filter is clean, consumption is minimal.

Quiet
Offering 30% noise reduction in operation, this model allows you to enjoy pool use without disagreeable noise pollution. Discretion and efficiency are provided when using this pump. When running at a low rotation, the pump is barely audible.


Efficient
A permanent magnet motor provides high-performance. Water flow is divided by 2, electrical consumption by 8.

Lifespan
The fact that the pump does not run at maximum speed indicates its components have less wear and tear. The pump is not forced, overheats less and therefore has a longer lifespan.

Better filtration
When your pump runs at a low speed, particles of dirt and debris pass through the filter at a slower speed, mechanically heightening efficiency. Water is more efficiently filtered, indicating saving on water treatment chemicals.
Technical characteristics
Prefilter
Yes : large capacity
Material
Polypropylene and glass fibre reinforced noryl bodywork. Noryl turbine.
Motor shaft
AISI 316L stainless steel
Sealing joint
Graphite and ceramic
Closing system
With tightening handle
Connections
Suction and discharge: 2''
Resistance to chemical treatment products
Yes
Dimensions


Water flow
| | | |
| --- | --- | --- |
| Discovery pump | Flow | Weight |
| 1 HP | 15.5 m3/h | 17 kg |
| 1.5 HP | 19 m3/h | 20.5 kg |
| 2 HP | 23 m3/h | 22.5 kg |
| 3 HP | 27 m3/h | 25.1 kg |


Elements included with pump
- Variable speed box configured to match pump model
- 3 short cables to connect the variable speed box to the pump
- 1 single phase power cable with socket
- Fixation adaptors to fix variable speed box to the pump or wall
- Supply voltage 1115 - 240 Vac. 50/60 Hz, single-phase
Attention, in the case of wall fixation, the cable is not included as the distance between the box and pump is undetermined.
Variable speed box
Presentation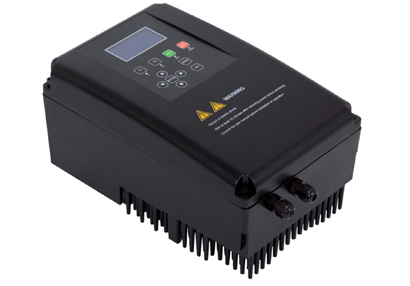 A variable speed box allows the regulation of pump speed.

The box can be installed directly on the pump itself or by means of an offset wall fixation.

A variable speed box can also be installed on a classic pump to adopt variable speed use.

Digital display indicates motor rotation speed, consumption, date and time as well as operational programs.

You can choose between the two operational programs:

- manual : The pump operates continually and can be adjusted using the variable speed box.
For pumps installed above ground level : self-priming and adjustable in duration and speed.

- program : Choose from the 4 programs that each let you adjust : Days of the week when pump will operate, start time, finish time and speed.
The variable speed box offers many advantages :
- Replaces programming commanded by electrical box
- Active correction of power factor control
- Protection against high and feeble voltage supply, surcharges, overcurrent, and overheating.
Technical characteristics
- Index protection of box IP-55
- Voltage supply 1115 - 240 Vac. 50/60 Hz single-phase
Warning, this box is only compatible with DISCOVERY 1 to 3HP three-phase,
EUROPA 1HP to 3HP pumps
and NIAGARA pumps.
Warranty
2 years
Photos non-contractual
Price incl. VAT
Ask for a free quote discovery variable speed pump
Other product : Discovery variable speed pump
Starting from 1249 eur Including VAT.
Please fill in this form carefully. Our commercial service will handle your request promptly.
---
UK freephone hotline
Monday Friday 9.00 19.00, Saturday 10.00 18.00

---