Material and equipment for your technical shelter

Pool filters

FLUIDRA Aster laminated filter, diameter 600
FLUIDRA Aster laminated filter, diameter 600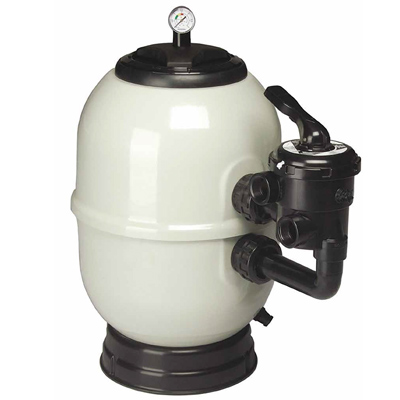 Recommended retail price 2022 :
Our Price :
Ref. 022067
Fluidra ASTER 600 - 14m3/h side valve sand filter
Laminated filter made from fiberglass and polyester,
Lid without screws, fast closing system,
Cap for water purge,
Pressure gauge and lateral multiway valve,
Maximum filtration pump flow : 14 m³/h.
In stock
The manufacturing process of the ASTER range of filters uses laminating technology and varied construction materials (fiberglass and polyester) producing tanks with more flexible bodies proving to have a greater elasticity. That presents better resistance to high levels of pressure even with a finer tank wall.

The ASTER is equipped with a 6-way valve that offers filtering, backwash, rinsing, recirculation emptying and filter closing options.
Using a patented opening and closing system of the filters lid there is no longer the need for bolts! With the use of this system, you exercise equal pressure on the sealing ring as a whole as well as facilitating opening and closing of the filter lid.
Equipped with sieves 1" in diameter, the Aster filter heightens its filtration surface capacity and betters its efficiency.
Dimensions (mm)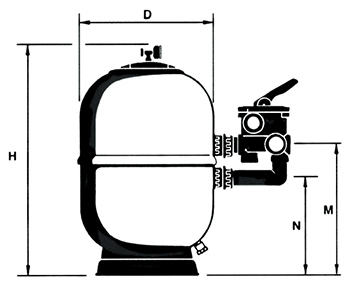 Technical features
Maximum working pressure kg/cm²
2,5
Warranty
5 years
Photos non-contractual
Price incl. VAT