Pool equipment

Pool lighting, projectors and bulbs...

Gaia WGX30 pool projector
Gaia WGX30 pool projector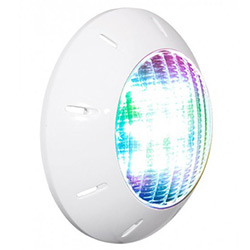 Recommended retail price 2023 starting from :
Our Price starting from :
Ref. Abatik 014500
Ref. Provider PK10R102
Gaïa GAX 30 pool projector- screwed on to discharge nozzle
9 LED pool projector
Easy installation via discharge nozzle or brush adaptor
Powerful 1150lm beam
Low energy consumption
Multicoloured

In stock
The Gaia WGX30 diffuses light via its multicoloured optic creating varied effects and atmospheres for your pool.

LED technology guarantees low energy consumption, reduced 80% in comparison to a filament bulb.

Compatible with all types of pools, the WGX30 is fixed to the pool wall by its threaded 1.5" male adaptor.

Ideal for all above ground pools, equally to traditional pools.


Technical details

The Gaia WGX30 features 9 LEDs : 3 red, 3 green and 3 blue.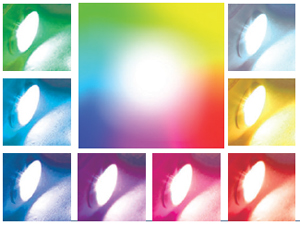 The projected colours are obtained by using a mix of these 3 primary colours.

By adjusting these three colours, it is possible to obtain up to 16 million diverse shades.

The Gaia WGX30operates independently, you can choose from 18 modes composed from : 11 static colours and 7 automatic sequences that you can change by the simple press of a button.

A radio remote control is equally available on option with a regulating control box (on option).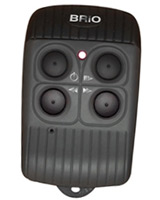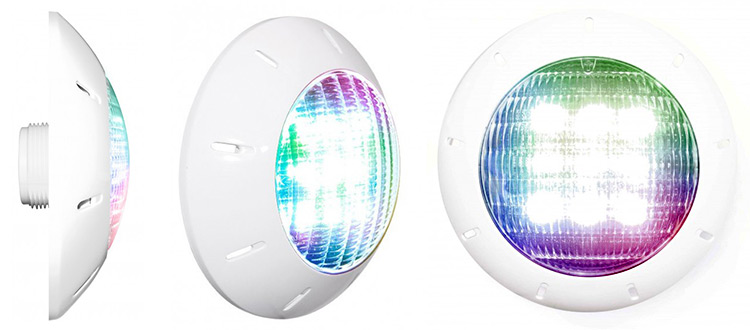 Choice of outer casing
The outer casing "dresses" your pool projector. Available in 5 colours :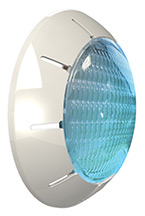 White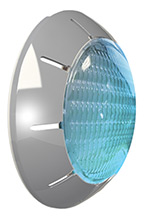 Grey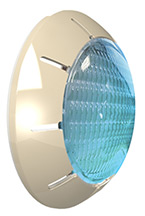 Sand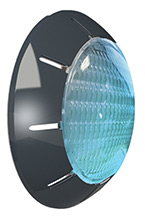 Anthracite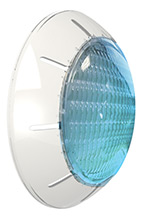 Transparent
Transformer capacity
The transformer to which the LED WGX30 is connected should have a secondary supply of 12v.
The power supply should be adequate to the requirements of the projectors to be connected.
The below table indicates the number of projectors that a transformer, depending on its capacity
Capacity of transformer
Maximum number of WGX30 projectors
When connecting your electrical supply you must anticipate an independent protection for each projector. This protection can be ensured by a 3 or 5A fuse or trip switch.
Installation schema
The Gaia WGX30 is perfectly adapted to pools that have not previously featured lighting by means of its simple fixation system, allowing installation without labour.
The projector support uses a 1,5' threaded adaptor, simply screwed onto the discharge nozzle
(1)
iinserted in the pool wall
(2)
. The power cable passes through the wall crossing via the brush adaptor or discharge nozzle, arriving in a water tight duct leading to the electrical connection box situated above water level
(3)
.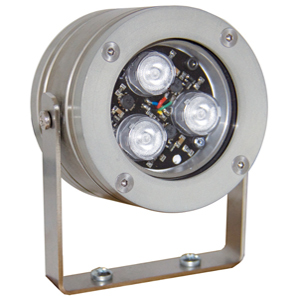 Technical characteristics
Power supply
12V AC 50Hz/60Hz
Number of LEDs
9 : 3 red, 3 green and 3 blue
Number of colours
16 millions
Colour command
On/off button or radio remote control with Brio RC box (on optionl)
Fixation
1,5' threaded connector
Packed weight of projector
1,2kg
Contents of package
- 1 Gaia WGX30 projector
- 2 stainless steel screws + washers for connection
- 1 instruction sheet
Warranty
2 years
Photos non-contractual
Price incl. VAT
Ask for a free quote gaia wgx30 pool projector
Other product : Gaia WGX30 pool projector
Starting from 279 eur Including VAT.
Please fill in this form carefully. Our commercial service will handle your request promptly.
---
UK freephone hotline
Monday Friday 9.00 19.00, Saturday 10.00 18.00

---