Pool equipment

Pool lighting, projectors and bulbs...

Lumiplus 1.11 white LED PAR 56
Lumiplus 1.11 white LED PAR 56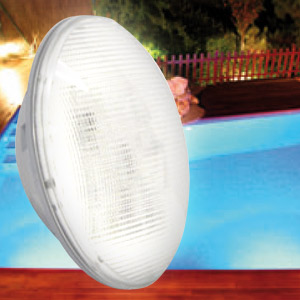 Recommended retail price 2023 :
Our Price :
Ref. Abatik 010605
Ref. Provider 45079BNEW
LEDs LUMIPLUS white 24W 1.11 bulb
LED pool bulb
Easy installation in standard PAR56 alcove
Powerful 1485lm beam
Low energy consumption
White light
Can economise up to 92% of energy compared to a conventional bulb
In stock
The LumiPlus 1.11 PAR56 lamp considerably improves the lighting of your pool while reducing your energy consumption.
Energy efficient in comparison to a classic 300W halogen PAR56 - boasting a lifespan 100 times greater and an energy consumption 12 times less.
This lamp must be connected to a 12V AC transformer which is used in permanence and totally immersed.
This bulb can be used with any subaquatic projector PAR56. Connected by 2 sections identical to a halogen PAR56, the LumiPlus PAR56 1.11 does not require a modification of the electrical installation of your pool.
The LumiPlus PAR56 1.11 carries a 3-year guarantee.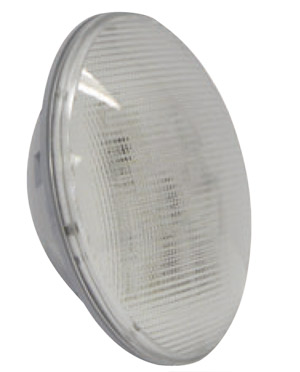 Advantages of the lamp
• Easy to install : in 10 minutes the lamp is installed and ready to use.
• Energy economies up to 92% by means of the efficiency of technology used.
• The LumiPlus 1.11 PAR56 enters the criteria demanded by the new European directives concerning ecological conception for energy consuming products. This legislation will be enforced in the coming years.
Technical characteristics
Protection index
IP68 Class III
energetic gains
The below diagram illustrates the electrical consumption of the lumiplus LED (in blue) in comparison to a halogen (in orange).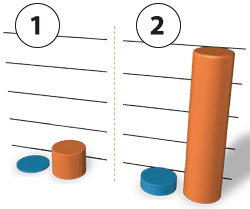 The energetic gains accumulated in one year by using the lumiplus
(1)
transforms your energy bill from 100 to 8€ : imagine the savings over 5 years
(2)
!
| | | |
| --- | --- | --- |
| Type of bulb | PAR56 Halogen | LEDs PAR56 |
| Power supply | 12 V | 12V |
| Consumption | 300 W | 24W |
| Lifespan | 1 000h | 100 000h |
| Protection | IP68 Class III | IP68 class III |
| Cable section | 2 sections | 2 sections |
Installation of the lamp














Warranty
3 years
Photos non-contractual
Price incl. VAT
Ask for a free quote lumiplus 1.11 white led par 56
Other product : Lumiplus 1.11 white LED PAR 56
At best price 296 eur Including VAT.
Please fill in this form carefully. Our commercial service will handle your request promptly.
---
UK freephone hotline
Monday Friday 9.00 19.00, Saturday 10.00 18.00

---