Our pool solutions

Wooden pools - in or above ground

GARDIPOOL RECTANGULAR
GARDIPOOL RECTANGULAR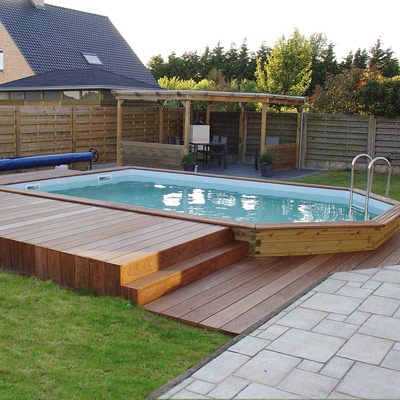 Recommended retail price 2023 starting from :
Our Price starting from :
Ref. Abatik 007585
Ref. Provider 13121
GARDIPOOL RECTANGULAR wooden pool 3m x 5m x H1.33 pine border
Rectangular shaped wooden pool, length 5 to 8m, height 1m33 to 1m46, Autoclave treated Red Pine, class 4,
75/100th liner, hardwood pool border, sand filtration, summer cover
In stock
GARDIPOOL pools
The concept offers you a quality pool that combines practicality to esthetic.
Featuring a patented dovetail system, the installation of the pool is completed by stainless steel lag screws. The structure can be easily disassembled.
Without sharp angles, your pool is without danger for swimmers.
The range of RECTANGULAR wooden pools are available in several dimensions.
Larg. 3,00 m Long. 5,00 m Height. 1,33 m
8m³/H
Larg. 3,50 m Long. 6,60 m Height. 1,33 m
12m³/H
Larg. 3,90 m Long. 8,20 m Height. 1,46 m
12m³/H
YouTube conditions the playback of its videos on the deposit of tracers in order to offer you targeted advertising based on your browsing.
By clicking on "I authorize" the plotters will be deposited and you will be able to view the video. You have the option of withdrawing your consent at any time.

For more information, visit the YouTube cookies policy
.
Materials and treatement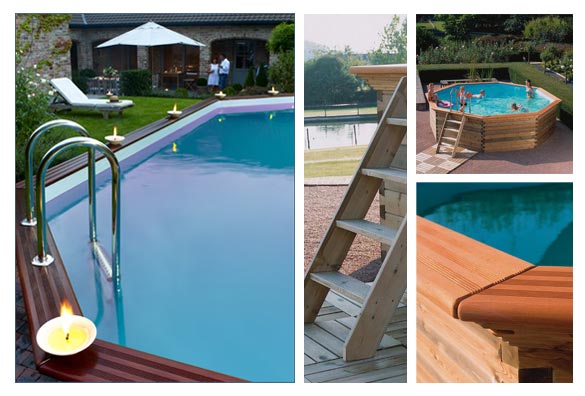 Red Pine
The majority of Red Pine is grown in Northern and Eastern Europe. Due to its slow growth, its use is particularly recommended for the use of outdoor furniture and structures in contact with the ground because of its stability and fibres.
The pool is made from Red Pine, ensuring structural strength and long life for your pool structure.

Autoclave treatment
An Autoclave treatment entails the use of a pressure chamber to carry out wood impregnation which is non-toxic and environmentally friendly.
Autoclave is renowned as an efficient method to preserve wood from insects, rot, fungus and termites, ensuring long life and use of your wooden structure.
The structure of the pool benefits from a Class 4 Autoclave treatment specific for outdoor wooden structures in contact with the ground and exposed to humidity.
The rectangular wooden pool features a self-supporting structure with galvanised metallic profiles to be sealed in a reinforced concrete screed.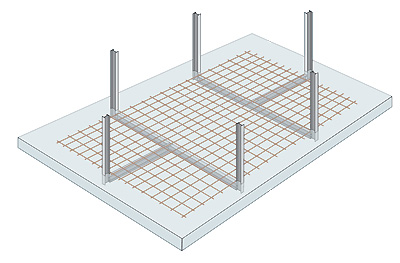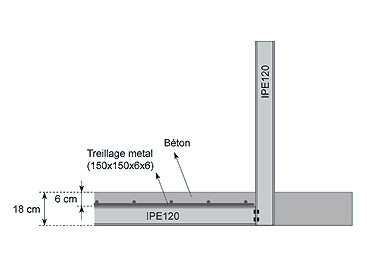 Composition of your Gardipool
Pool structure
- Structure made from Red Pine, pressurised treatment, 45 mm deep
- Border:
Red Pine for structure with dimensions of 3X5 m (hardwood available on option)
Hardwood for dimensions between 3.50 X 6.60 m and 3.90 X 8.20 m
- Stainless steel hardware (lags, screws, brackets, bolts...)
- Supporting angles made from stainless steel
- Self-supporting cradle made from metallic profiles
- Wooden vertical concealing slats for metallic profiles
Pool finish
- 75/100th Liner, pale blue, 200g/m² underfelt with anti-bacterial treatment
- Anti-bacterial under felt for inner walls 200g/m² (glue included)
Accessibility
- Stainless steel inner ladder
- Outer access ladder made from Red Pine
Filtration
- Adapted powerful pump: 8 et 12 m3/h
- Sand filter with piping and connections.
Sealed parts
2 Skimmers and 2 discharge nozzles
Cleaning and maintenance
Brush, vacuum, thermometer, pipe, telescopic shaft, net
On option : Cover
400 micron, blue summer cover.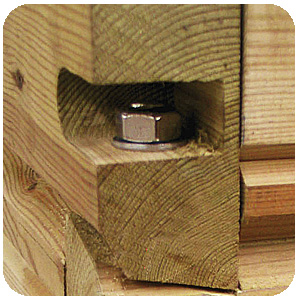 Stainless steel lag screws with bolts, crossing the dovetails vertically. The structure is perfectly assembled.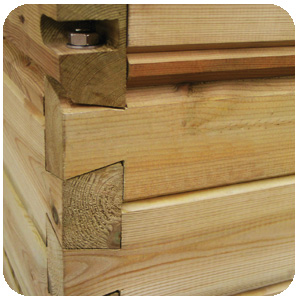 Dovetail assembly avoids sharp angles and optimises solidity of the wooden structure.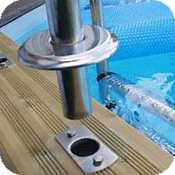 Built-in ladder supports featured on the pool border
facilitating installation of covers.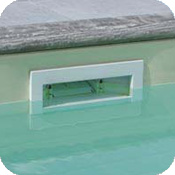 Large format skimmer for better filtration.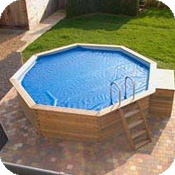 Thermal, 400 microns on option.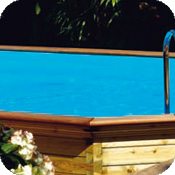 Liner 75/100th, pale blue in colour.
Other dimensions are available, contact us
Warranty
10 years on wood
10 digressive years on liner
2 years on technical material
Photos non-contractual
Price incl. VAT
Ask for a free quote gardipool rectangular
Other product : GARDIPOOL RECTANGULAR
Starting from 11799 eur Including VAT.
Please fill in this form carefully. Our commercial service will handle your request promptly.
---
UK freephone hotline
Monday Friday 9.00 19.00, Saturday 10.00 18.00

---
Spare parts order
You are looking for a spare part for «GARDIPOOL RECTANGULAR» ?
Please click the button below. Our commercial service will handle your request promptly.