Saunas and accessories

Traditional steam saunas

HARVIA Variant Line saunas
HARVIA Variant Line saunas
Steam sauna,
15 mm deep panelling,
Benches, head rests and back rests made from Abachi,
Made in Finland
The Variant Line range of saunas is at the very heart of the HARVIA collection. A choice of interior layout is possible, depending on the dimensions of the chosen model. The conception of benches and interior design is based on ergonomic ease whilst respecting Finnish sauna tradition.
The panelling of the Variant Line range is finished with 15 mm deep slats.
Perfect insulation ensures a minimum of energy consumption (mineral wool + aluminium vapour barrier).
The benches, head rests and back rest are made from Abachi, agreeable to touch and easy to maintain. The wood used for bench construction is equally rounded with a full front facing profile. The formed benches and diffused lighting guarantee a quality moment of relaxation.

3 interior finishes are available: Formula (standard finish), Exclusive (on option) and Solar (on option).
4 species of wood are available to panel the walls, ceiling, windows and door: Spruce, Pine, Aspen or Alder.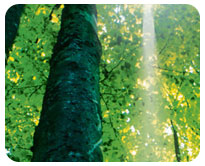 Ask for a free quote harvia variant line saunas
Other product : HARVIA Variant Line saunas
Starting from 2832 eur Including VAT.
Please fill in this form carefully. Our commercial service will handle your request promptly.
---
UK freephone hotline
Monday Friday 9.00 19.00, Saturday 10.00 18.00

---
Spare parts order
You are looking for a spare part for «HARVIA Variant Line saunas» ?
Please click the button below. Our commercial service will handle your request promptly.