Pool equipment

Solar showers

Misty Art shower
Misty Art shower
The Misty Art shower is a top of the range creation made by highly qualified steelworkers.
It is constructed using high-quality materials, with a fine finish giving a unique elegance. Composed of a solid central body, a shower head, two mist nozzles and a foot rinse fountain.
The misting system alternates between a normal pulverisation graduating to a nebulisation at the level of the back and knees.
The anti-lime deposit head is totally integrated into the body of the shower. The mixer tap features a pulverisation selection mode.
This showers design guarantees ease of use and a long lifespan in outdoor conditions. Anchoring system and supports are supplied with the shower.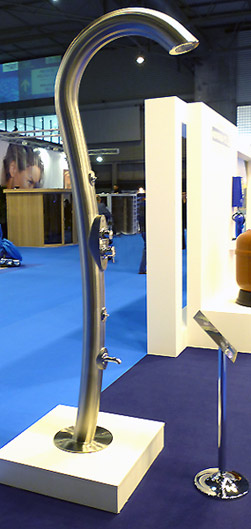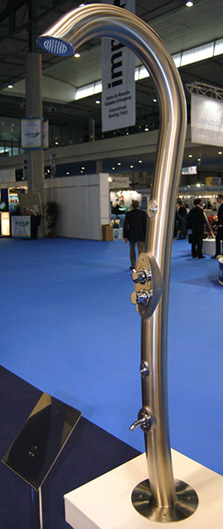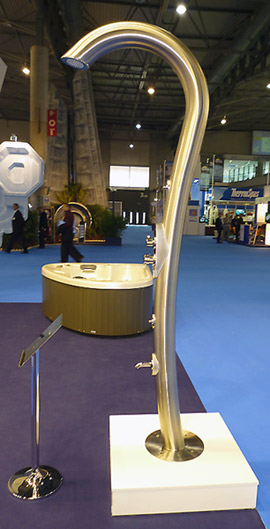 Technical charateristics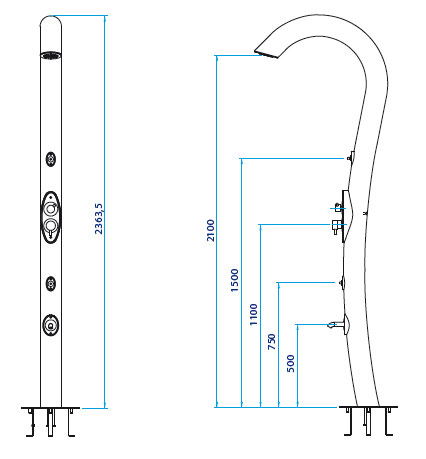 Material
Stainless steel 316L
Mist system nozzles
Chrome plated brass
Fountain
Chrome plated brass
Warranty
2 years
Photos non-contractual
Price incl. VAT
Ask for a free quote misty art shower
Other product : Misty Art shower
At best price 3839 eur Including VAT.
Please fill in this form carefully. Our commercial service will handle your request promptly.
---
UK freephone hotline
Monday Friday 9.00 19.00, Saturday 10.00 18.00

---