Material and equipment for your technical shelter

Pool filters

Praher AQUASTAR automatic multiway valve
Praher AQUASTAR automatic multiway valve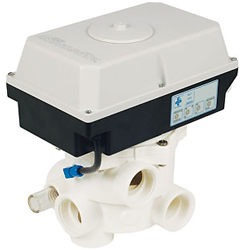 Recommended retail price 2023 starting from :
Our Price starting from :
Ref. Abatik 007842
Ref. Provider 130981
praher AQUASTAR 1000 automatic multiway valve
Allows the programming and automatic cleaning of your filter,
Easy installation, compatible with most filters
In stock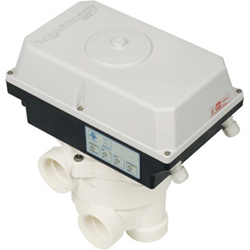 Praher AQUASTAR 1000 automatic multiway valve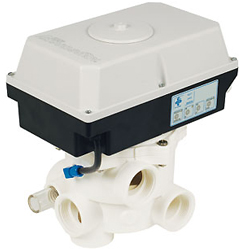 Praher AQUASTAR 4000 automatic multiway valve
The Praher AQUASTAR
automatic 6-way valve :
Regularly effectuating back wash cycles, the AQUASTAR multiway valve stops debris from lodging in the circuit and guarantees perfect hygiene.
The filter is maintained clean, equally reducing the use of chemical treatment products.
All of these factors provides perfect user comfort.
The Praher AQUASTAR automatic multiway valve can be simply installed on all filters, using the Ocean V6 'SIDE' valve
Regulating backwash cycles is very easily achieved.
The AQUASTAR exists in two versions :
- AQUASTAR 1000
The operation of the valve is regulated by a time clock which sets and starts the beginning of cycles programmed.
You can program :
- The frequency of back-wash (3, 7 or 14 days)
- The length of the back-wash cycle (45, 75, 120 or 360 seconds)
- The duration of rinse cycle ( 20, 40, 60 or 120 seconds)
- AQUASTAR 4000
The valve is commanded by a pressure switch that measures the clogging level of the filter.
Once you set the referent clogging level, the back wash of the filter will be effectuated only when needed.
The 4000 model is equally equipped with a time clock and features a cyclical mode program.
The AQUASTAR 1000 and 4000 are easily disassembled enabling use of the multiway valve in manual mode.
The models mentioned are also available in a top version (please consult us).
Advantages techniques :
1
Praher mechanics, worldwide leader in valve manufacturing
2
Index of protection IP65.
3
UV protection of the valve and command
4
Multi-voltage control 12-34 AC/DC, 12-230 V AC
5
Supplementary "CIRCULATION" position, for optimised use in the case of salt water treatment
6
Directly connected to pump
7
Easy connection to all recognised filters, using the OCEAN 1" 1/2 et 2" SM valve.
8
Available option of handle for emergency manual handling.
9
Pipework PVC and ABS connections for fast, easy installation.
Dimensions and installation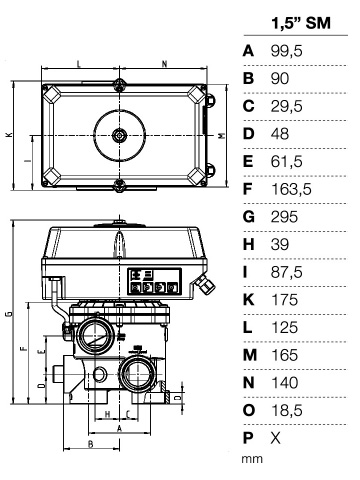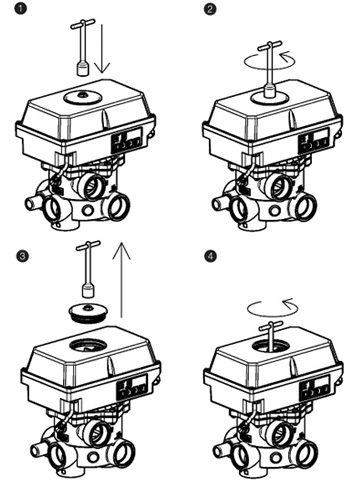 Warranty
2 years
Photos non-contractual
Price incl. VAT
Ask for a free quote praher aquastar automatic multiway valve
Other product : Praher AQUASTAR automatic multiway valve
Starting from 1550 eur Including VAT.
Please fill in this form carefully. Our commercial service will handle your request promptly.
---
UK freephone hotline
Monday Friday 9.00 19.00, Saturday 10.00 18.00

---
Spare parts order
You are looking for a spare part for «Praher AQUASTAR automatic multiway valve » ?
Please click the button below. Our commercial service will handle your request promptly.