Pool heating and dehumidification

Electric pool heaters

R3Z pool heater with mechanical thermostat
R3Z pool heater with mechanical thermostat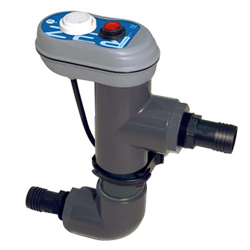 Recommended retail price 2023 :
Our Price :
Ref. Abatik 000494
Ref. Provider PF1J0005
R3Z electric heater with mechanical thermostat
Pool heater with mechanical thermostat,
For pools up to 30 m³
Incoloy anti-corrosion immersion heater
Single-phase
Maximum pool volume 30 m3
Single-phase
In stock
The R3Z pool heater has a capacity of 3kW and has been specifically designed to heat a volume of up 30 m3. Featuring an INCOLOY® immersion heater that provides optimal resistance to corrosion.
The R3Z uses a regulating thermostat with a range between 6 and 40 °C, graduating from 2 to 10.
The R3Z quickly raises water temperature and includes a dry contact security.
Technical features
Power supply
230 V / 50 Hz single-phase
Adjusting range
6 to 40 °C
Resolution of thermostat
2 degrees
Dimensions of heater
(lxhxd) 280x368x100 mm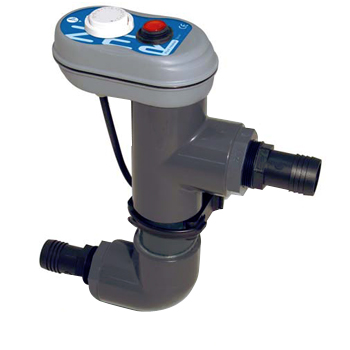 Minimum flow of filtration pump : 5 m3/h
Maximum flow of filtration pump : 20 m3/h
Supplied accessories : Power cable, fixation system.
Installation schema

1. Suction
2. Discharge
3. Water treatment system (optional)
4. Power supply of the R3Z electric heater
5. R3Z electric heater
6. Filtration pump
7. Filter
Warranty
2 years
Photos non-contractual
Price incl. VAT
Ask for a free quote r3z pool heater with mechanical thermostat
Other product : R3Z pool heater with mechanical thermostat
At best price 349 eur Including VAT.
Please fill in this form carefully. Our commercial service will handle your request promptly.
---
UK freephone hotline
Monday Friday 9.00 19.00, Saturday 10.00 18.00

---