Pool heating and dehumidification

Heat pumps for swimming pools

CLIMEXEL heat pumps

Climexel 56 kW heat pump
Climexel 56 kW heat pump
- Heat pump specifically designed for swimming pools. Installation possible outdoors or in the technical shelter.
- Operational up to -15° C outdoor temperature.
- For pools up to 400 m³ maxi.
- TITANIUM plate exchanger allowing a better performance.
Climexel, part of the Procopi group have designed a complete range of heat pumps renowned for the reliability and performance. Equipped with an evaporator, treated with the anti-corrosion "Goldfin" system, the CLIMEXEL range is resistant in a maritime atmosphere. Producing an excellent COP (Coefficient of performance = Output in relation to input), Featuring a Titanium plate exchanger, creating a better performance than competing models.
The connection of Climexel heat pumps is made by a multifunctional plug featuring a phase inversion detector pour three-phased models. No connections are required in the heat pump's electrical distribution box.
- Titanium plate exchanger
- "Goldfin" treated evaporator
- Conforms to EU regulations
- R407C cooling liquid (non-polluting).
- COPELAND SCROLL rotary compressor - very quiet in operation.
Contact us for all advice and information concerning your installation taking into account your pool configuration.

Titanium plate exchanger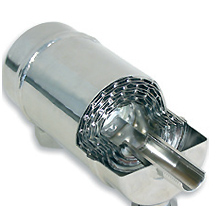 The Titanium plate exchanger creates a better performance.
Climexel exchanger
Heat exchanger plates are nestled in the exchanger
Multifunctional plug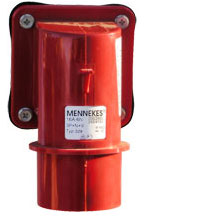 Using this feature, your heat pump has the possibility to detect a phase-inversion, you no longer need to make connections in the heat pump's distribution box. Installation is simplified and no internal manipulation is required.
Ventilation surface
The larger ventilation area contained in Climexel heat pumps indicate a quiet running operation and high performance.
Digital control box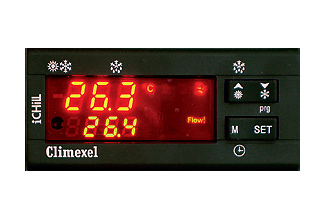 Using its digital control box (situated on the side of the heat pump) you can regulate your pool water at any desired temperature : the system looks after the rest.
;
Defrost function :
yes - up to -15°C
Union connections supplied (50)
Yes
Exchanger:
Titanium plaque
Compressor :
COPELAND SCROLL
Cooling liquid :
conforms to norm R407C
* Residential pool with cover, May to September, air 15° C,
** Coefficient of performance = Power output / Power input

Dimensions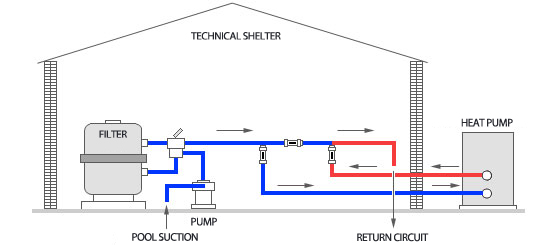 Installation schema for heat pump
ON OPTION: U-CONNECT CONNECTION KIT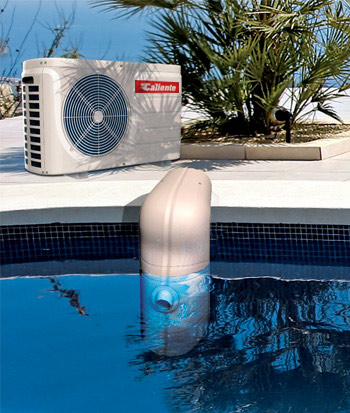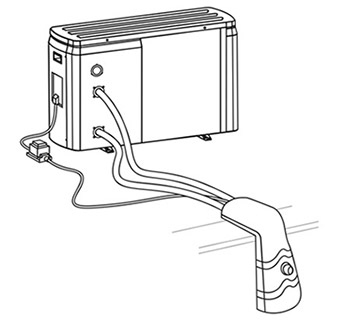 The
U-Connect connection kit
allows you to link your heat pump to your pool without
plumbing or tools.
This fast installation requires no additional electrical installation and avoids the need of a by-pass. Just connect the two supplied pipes to your
Climexel 44kW heat pump
, and connect your portable U-Connect control box. Self-priming, the U-Connect system remains independent from your filtration circuit. You get warm water, faster, without losing heat through piping as is often the case in a classic configuration.
Warranty
3 years
Photos non-contractual
Price incl. VAT
Ask for a free quote climexel 56 kw heat pump
Other product : Climexel 56 kW heat pump

Please fill in this form carefully. Our commercial service will handle your request promptly.
---
UK freephone hotline
Monday Friday 9.00 19.00, Saturday 10.00 18.00

---
Spare parts order
You are looking for a spare part for «Climexel 56 kW heat pump» ?
Please click the button below. Our commercial service will handle your request promptly.