Pool heating and dehumidification

Heat pumps for swimming pools

CLIMEXEL heat pumps

Climexel 73 kW heat pump
Climexel 73 kW heat pump

Titanium exchanger
Unique to Climexel : High performance titanium plate exchanger

The air/water heat pump from Climexel can heat a pool with a maximum volume of 500m³.
The connection of Climexel heat pumps is made by a multifunctional plug featuring a phase inversion detector pour three-phased models. No connections are required in the heat pump's electrical distribution box.
The evaporator is treated with an anti-corrosion "BLUE FIN" treatment, resistant in a maritime atmosphere.
Dry run security.
Contact us for all advice and information concerning your installation taking into account your pool configuration.

Defrost function :
yes, manufactured series up to -15°C
Union connections supplied (50)
Yes
Exchanger:
Titanium plaque
Compressor
COPELAND SCROLL
Cooling liquid
Conforms to norm R407 C
* Residential pool with cover, May to September, air 15° C,
** Coefficient of performance = Power output / Power input

Dimensions of the CLIMEXEL 73kW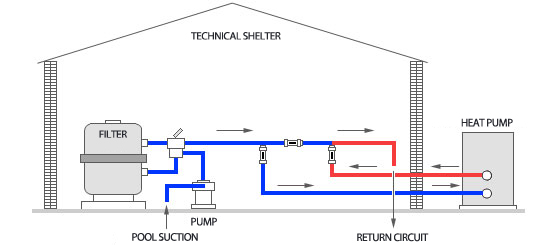 Installation schema for heat pump CLIMEXEL 73kW
ON OPTION: U-CONNECT CONNECTION KIT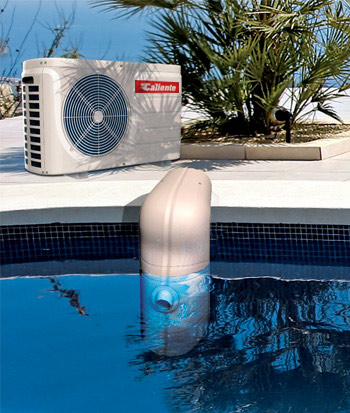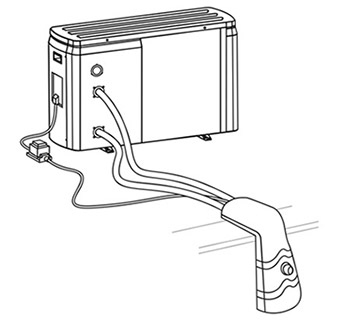 The
U-Connect connection kit
allows you to link your heat pump to your pool without
plumbing or tools.
This fast installation requires no additional electrical installation and avoids the need for a by-pass. Just connect the two supplied pipes to your
Climexel 73kW heat pump
, and connect your portable U-Connect control box. Self-priming, the U-Connect system remains independent from your filtration circuit. You get warm water, faster, without losing heat through piping as is often the case in a classic configuration.
Warranty
3 years
Photos non-contractual
Price incl. VAT
Ask for a free quote climexel 73 kw heat pump
Other product : Climexel 73 kW heat pump

Please fill in this form carefully. Our commercial service will handle your request promptly.
---
UK freephone hotline
Monday Friday 9.00 19.00, Saturday 10.00 18.00

---
Spare parts order
You are looking for a spare part for «Climexel 73 kW heat pump» ?
Please click the button below. Our commercial service will handle your request promptly.