Spas

Amazon Luxe swim spa
Amazon Luxe swim spa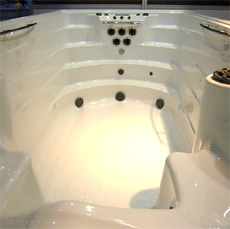 Recommended retail price 2023 :
Our Price :
Ref. Abatik 007645
Ref. Provider MEDITERRANEA
Amazon Luxe swim spa
Dimensions 500x230x138 cm,
25 stainless steel massage jets, 5 stainless steel counter current jets, blower, fountain, waterfall feature and 2 halogen spots
2 BALBOA control panels,
Steel structure, Lucite acrylic tub
In stock
Presentation
The hydromassage zone includes one lounging and two seated areas.
The lounging zone is equipped with 14 hydro jets and 6 air jets. The seated positions offer 5 rotating jets.
Two 3HP pumps power 5 turbo jets that propulse the current in the swim area.
2 control panels allow independent management of the relaxation and swim areas.
One waterfall and 3 fountain jets complete the swim spa equipment.
An electric water heater is included, disinfection is ensured by means of an integrated ozonator.
YouTube conditions the playback of its videos on the deposit of tracers in order to offer you targeted advertising based on your browsing.
By clicking on "I authorize" the plotters will be deposited and you will be able to view the video. You have the option of withdrawing your consent at any time.

For more information, visit the YouTube cookies policy
.
Access to the swim area of the counter current spa is facilitated by 4 steps.
3 metallic hand rails provide maintain when facing current for enhanced security.
The large dimensions of the Amazon (5m x 2m30, h 1m38), offer a borderline solution between spa and pool, providing enjoyable moments of pleasure and relaxation. Featuring a metallic structure, Lucite tub, two BALBOA control panels (ensuring independent management of each zone ), WATERWAY air and water jets, a sign of high quality.
Two choices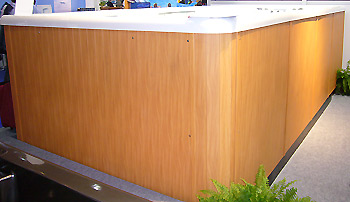 Above ground version: Outer casing in composite wood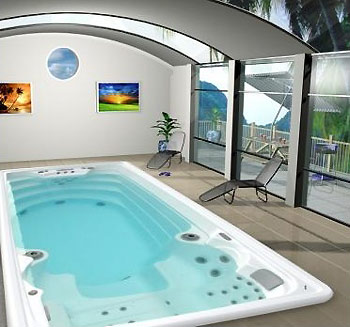 Built in version
The Amazon swim spa combines a relaxation zone featuring 3 massaging seated areas and counter current swimming zone.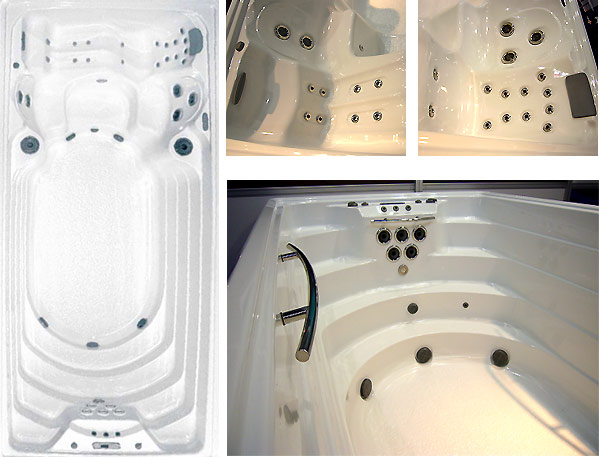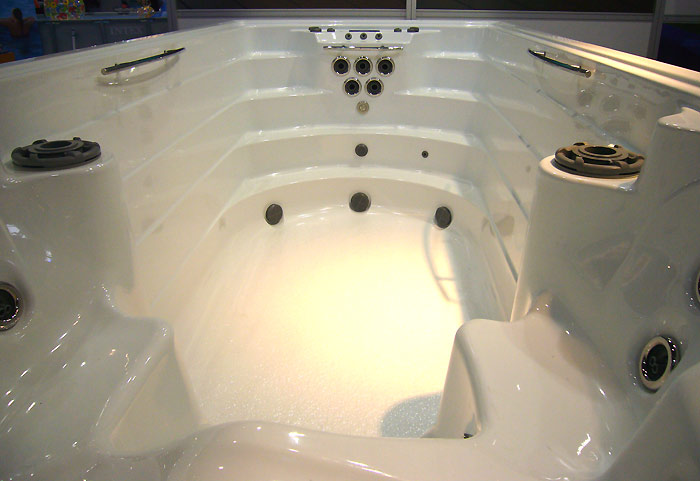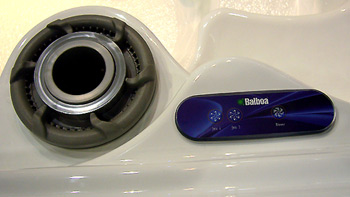 2 BALBOA control panels(one for each zone)
Filtering skimmer with buoyant head





Stainless steel discharge nozzles
Stainless steel spot
Stainless steel hand rails
Diverting valves,
Turbo-jet control
Access steps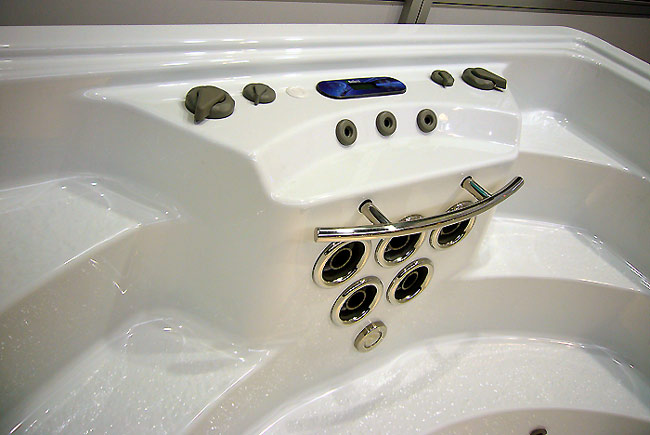 Technical characteristics
Dimensions (cm)
500 x 230 x 138
Power supply
6200w/9200w - 230 V
Empty weight - full weight
810 Kgs - 9410 kgs
Stainless steel massage jets
25
Stainless steel swim jets
5
Filtration / massage pumps
2 x 3HP
Supplied with a thermal cover to limit spa access, keep water temperature and limit evaporation.
Warranty
2 years
Photos non-contractual
Price incl. VAT
Ask for a free quote amazon luxe swim spa
Other product : Amazon Luxe swim spa
At best price 30290 eur Including VAT.
Please fill in this form carefully. Our commercial service will handle your request promptly.
---
UK freephone hotline
Monday Friday 9.00 19.00, Saturday 10.00 18.00

---
Spare parts order
You are looking for a spare part for «Amazon Luxe swim spa» ?
Please click the button below. Our commercial service will handle your request promptly.