Spas

Moorea swimspa
Moorea swimspa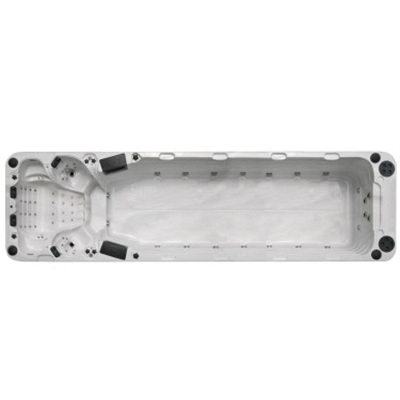 Recommended retail price 2023 starting from :
Our Price starting from :
Ref. Abatik 014062
Ref. Provider AQUATIC 6
Moorea swim spa
Spa designed for swimming use,
2 sitting areas, 2 lounging areas,
38 water jets,
4 counter current jets,
4x 3HP pumps
In stock
7,80 m in length, the Moorea will enable your family to enjoy aquatic activities summer and winter alike. The Moorea features a relaxation area with 50 hydro jets, as well as a swimming area.
The Moorea's 50 water jets are adjustable and orientable, providing stimulating massage to precise areas. The jets are dispatched and placed to reach dorsal, lumbar, or neck areas.
The Moorea uses a Balboa 3 kW water heater. It's polyurethane insulation ensures heat retention in your spa water.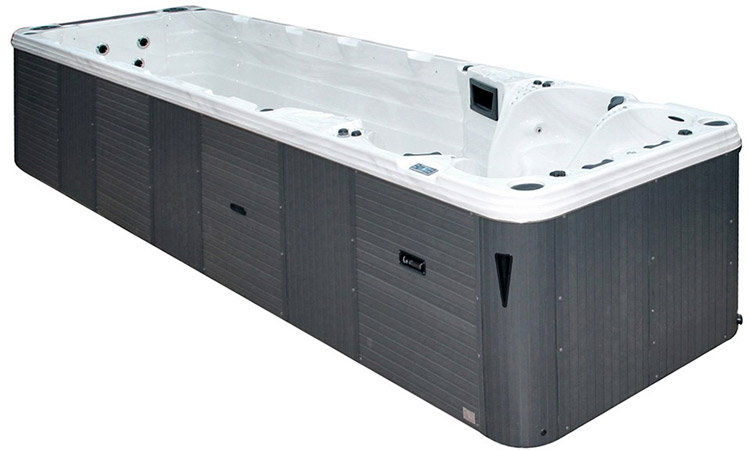 The spa tub is constructed using Lucite® thermoformed leaf acrylic, renowned for quality, resistance and durability.
The outer casing of the Moorea is made from PVC. Resistant to UV exposure and thermal variation, this material requires low maintenance and long life span.
To keep water clean and healthy all year round the Moorea is equipped with a 3 microfilter cartridge system. This works in conjunction with an ozonator which destroys bacterias present in water, making savings on chemical cleaning products resulting in pure, clear water every day.

Technical characteristics
Capacity
2 seated, 2 lounging
Outer casing
PVC low maintenance
Venturi control
Personalised massage
Counter current
4 counter current nozzles
Underwater lighting
Multicoloured LED
Pumps
4 x 3HP pumps, 1 filtration pump
Filtration
Programmable, high flow 3 microfilter cartridge system
Dimensions
L 780 x w228 x h 155 cm
Empty weight
1650 kg, full weight 21300 kg
Required electrical supply
380 V / 3 X 20 A
Lighting on outer corners of spa
Yes
Supplied with a thermal cover that limits spa access, preserves water temperature and limits evaporation.
Warranty
10 years on the structure
5 years on the tub
2 years on the material
Photos non-contractual
Price incl. VAT
Ask for a free quote moorea swimspa
Other product : Moorea swimspa
Starting from 35588 eur Including VAT.
Please fill in this form carefully. Our commercial service will handle your request promptly.
---
UK freephone hotline
Monday Friday 9.00 19.00, Saturday 10.00 18.00

---
Spare parts order
You are looking for a spare part for «Moorea swimspa » ?
Please click the button below. Our commercial service will handle your request promptly.