Spas

Belize swimspa
Belize swimspa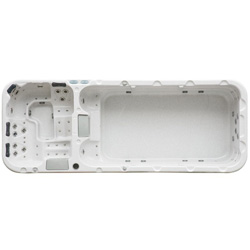 Recommended retail price 2023 starting from :
Our Price starting from :
Ref. Abatik 011829
Ref. Provider AQUATIC3
Belize swim spa
8 place spa including 2 lounging zones,
69 water jets,
6 counter current jets,
6 4 HP pumps + 2 filtration/circulation pumps
Venturi control (personalised massage)
In stock
The Belize swimspa brings together the qualities of a spa and a pool in the same space. The generous dimensions of the swimspa offer a large swim and leisure area where you can enjoy aquagym or any other aquatic activity. There are 6 sitting places and 2 lounging zones.
The counter current that completes the Belize swimspa features 6 nozzles that deliver a strong flow to meet the needs of even the strongest swimmer.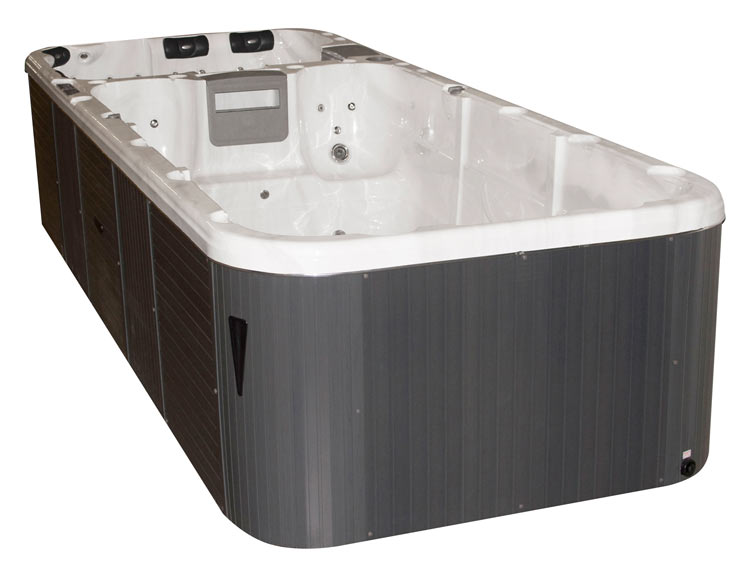 The intuitive, electronic control panel that is situated on the top side of the tub gives access to the full functions of the Belize swimspa. Easy to use, you can totally control the totality of the spas functions by a simple press of a button : regulate water temperature, jets, filtration cycle and settings, aquatic lighting, heating and water treatment.
Using a Balboa water heater coupled with a polyurethane insulation, this spa can easily maintain temperature so you can enjoy it all year round.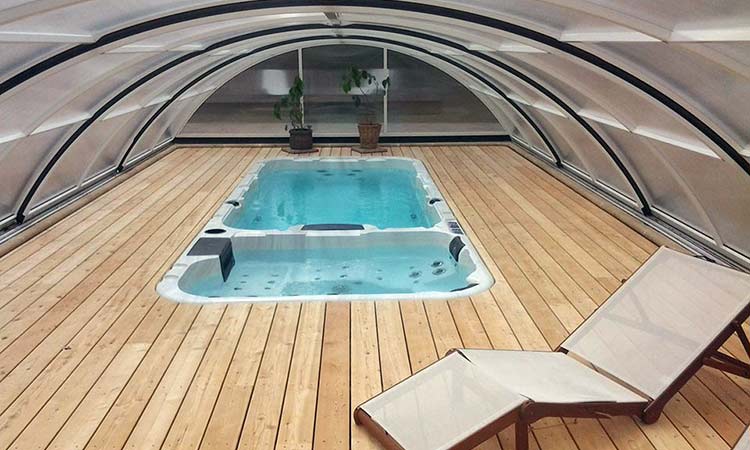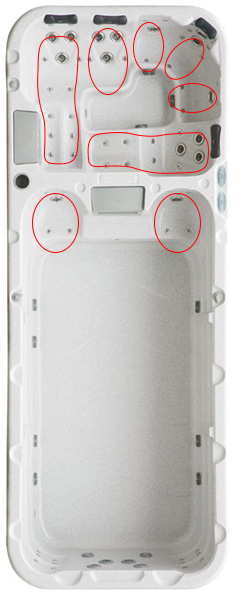 Dimensions
- Length : 580 cm
- Width: 224 cm
- Height : 126 cm
- Empty weight : 1550 kg, filled weight : 14050 kg
- Capacity : 12500 litres
Capacity, jets and comfort
- 6 places, 2 lounging zones
- 69 hydrotherapeutic water jets
- 4 comfortable headrests
- 6 counter current jets
- 4 lighting features on the 4 corners of the spa's outer casing
- LED multicoloured subaquatic lighting projectors
- Venturi control (personalised massage)
Technical features
Outer casing
Low maintenance PVC
Insulation
Polyurethane against the tub and thermo-reflective against the outer casing.
Base/hood
ABS insulating and waterproof
Pumps
6, 4HP pumps, 2 filtration/circulation pumps
Filtration
High flow micro-filtering cartridge
Water treatment
Ozonateur 600 mg/h
Required power supply
380 V / 3 x 20 A or 230 V / 32 A
Delivered with an isothermal cover that allows you to secure spa access and conserve the water temperature whilst limiting evaporation.
The Belize swimspa features a high flow filtration system that uses a micro-filtering cartridge coupled with an Ozonator, giving you clear, healthy water.
The tub uses a Lucite® thermoformed acrylic leaf. Lucite® acrylics prove to be a quality, resistant and durable material.
With a low maintenance, PVC outer casing, the Belize swimspa integrates perfectly indoors as well as outdoors.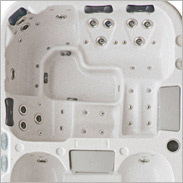 Belize sitting area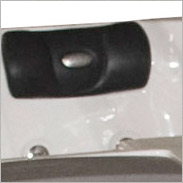 Comfortable head rests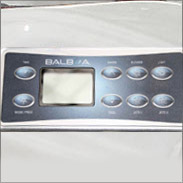 Balboa control panel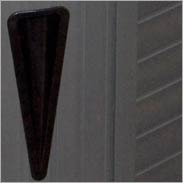 LED features on PVC outercasing
The spa section features 69 powerful underwater jets spread throughout the sitting area on seats which are totally immersed. Each jet is adjustable in intensity to create either an energetic and powerful massage or a soothing and gentle massage. Each user can select their own hydro-massage program depending on the zone they wish to concentrate on, offering a real sensation of well-being.
The Belize swimspa is a relaxation zone, that offers many possibilities of massage to share with family and friends. The Venturi control gives the possibility to program personalised massages.

Warranty
10 years on structure
5 years on tub
2 years on material
Photos non-contractual
Price incl. VAT
Ask for a free quote belize swimspa
Other product : Belize swimspa
Starting from 23315 eur Including VAT.
Please fill in this form carefully. Our commercial service will handle your request promptly.
---
UK freephone hotline
Monday Friday 9.00 19.00, Saturday 10.00 18.00

---
Spare parts order
You are looking for a spare part for «Belize swimspa » ?
Please click the button below. Our commercial service will handle your request promptly.