Spas

Virago swim spa
Virago swim spa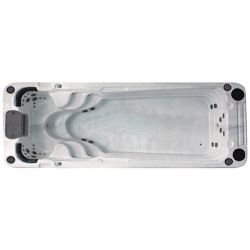 Recommended retail price 2023 starting from :
Our Price starting from :
Ref. Abatik 011828
Ref. Provider AQUATIC 2
Virago swim spa
2 sitting places,
30 water jets,
4 counter current swimming jets,
4, 3 HP pumps + 1 filtration/circulation pump
Venturi control (personalised massage)
The Virago swim spa combines relaxation and sport. With a swim zone and relaxation zone, means you can associate all the benefits of spa use with the benefits of swimming.
2 persons seated can enjoy 30 water massage jets during a relaxation session. The jets are adjustable, ranging from low-pressure for relaxation to strong pressure to relieve tired and painful muscles.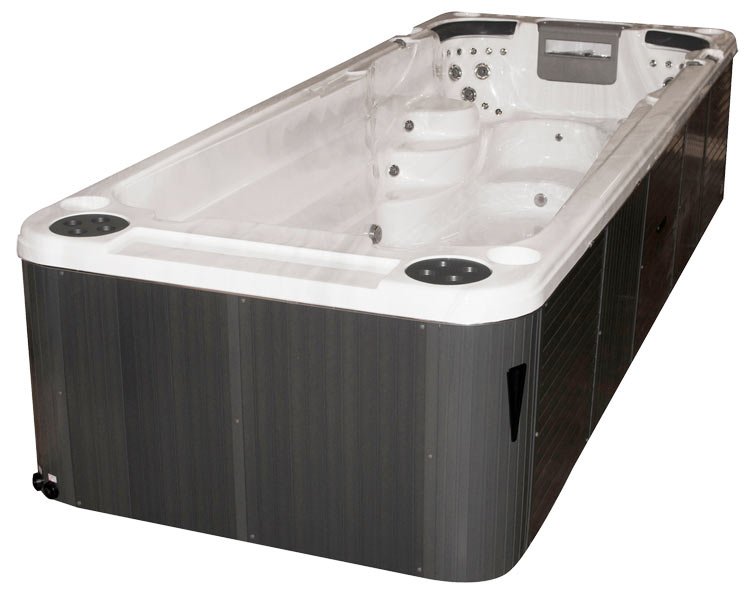 The seating of this spa has been designed with deep seating so the user's body is immersed in water to shoulder level. The head rests are soft and comfortable, 6 strategically placed jets ensure an effective neck massage, targeting pressure points and evacuating tension.
Venturi controls give total control over the rhythm, direction, and power of jets by dosing the amount of air present in the water. The greater the amount of air contained in the water, the more stimulating and powerful the massage.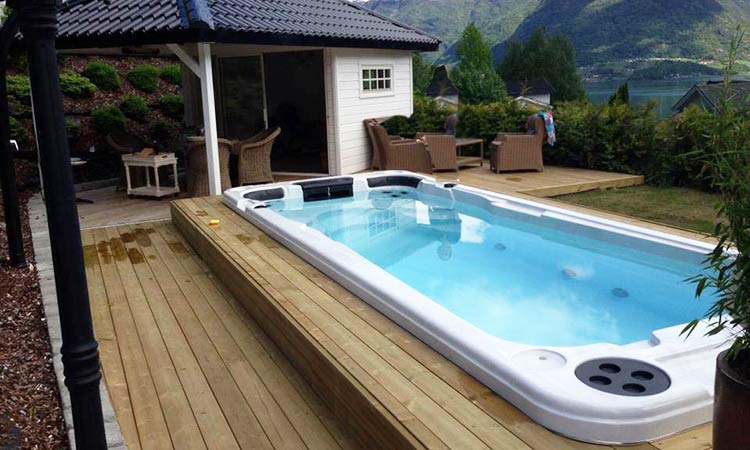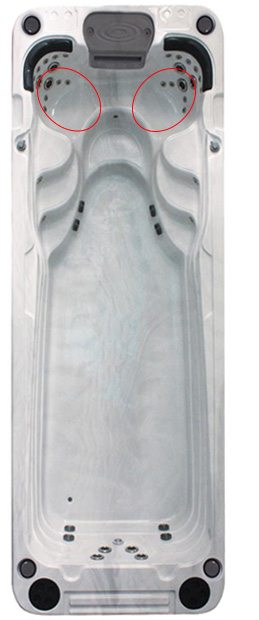 Dimensions
- Length : 600 cm
- Width : 228 cm
- Height: 126 cm
- Empty weight : 1200 kg, filled weight : 13700 kg
- Capacity : 12500 litres
Seating, jets and confort
- 2 sitting places
- 30 massage jets
- 4 jets counter current jets
- 2 soft cushions
- Venturi control for personalised massage
- LED feature inside the spa
- 4 lighting features on two corners of the outer casing
- Multicoloured subaquatic LED feature
Technical features
Outer casing
PVC no maintenance
Insulation
Polyurethane against the tub and Thermo reflective against the outer casing.
Base/hood
ABS insulating and waterproof
Pumps
4 pumps, 3 HP + 1 filtration/circulation pump
Filtration
high flow with micro filtering cartridge
Water treatment
By ozonation 600 mg/h
Required electrical supply
380 V / 3 x 20 A
Supplied with an isothermal cover that secures spa access, conserves water temperature and limits evaporation.
The swim area features a counter-current system with 4 nozzles, providing a strong flow and high pressure for on the spot swimming.
The tub of the Virago swim spa has been designed using a leaf of Lucite® thermoformed acrylic. Lucite® acrylic is proved to be a quality resistant and durable product. Soft and warm to touch, this material gives a gloss finish which is easy to maintain. Resistant to UV rays and atmospheric agents as well as chemical and cosmetic products.
The outer casing of the Virago swim spa is made from easy to maintain PVC. With its elegant design, this spa integrates perfectly into your garden or terrace for everyday use, summer or winter alike.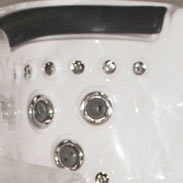 2 person spa, comfortable headrests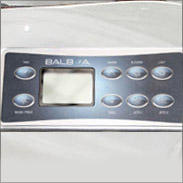 Balboa control system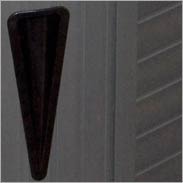 LED feature on outer casing
The control panel is situated on the side of the tub gives command over the totality of functions of the Virago swim spa.
The Virago swim spa uses a Balboa water heater in complement to the thermal insulation between the tub and the spa. The polyurethane collects and absorbs the calories created by the pumps and electrical material in a way that gains and maintains the water temperature. Therefore, the energy generated by the electrical equipment can be efficiently reutilised.
The high flow of the Virago swim spa guarantees clean, pure water by means of three micro filter cartridges. The water purification by ozonisation automatically maintains the water pure and clear by reducing the quantity of chemical treatment products used.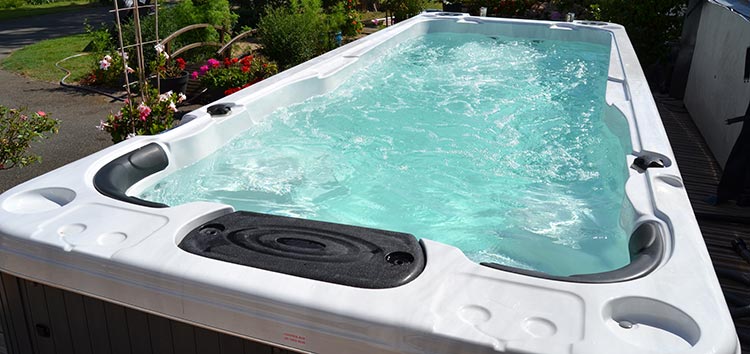 Warranty
10 years on structure
5 years on tub
2 years on material
Photos non-contractual
Price incl. VAT
Ask for a free quote virago swim spa
Other product : Virago swim spa
Starting from 20896 eur Including VAT.
Please fill in this form carefully. Our commercial service will handle your request promptly.
---
UK freephone hotline
Monday Friday 9.00 19.00, Saturday 10.00 18.00

---
Spare parts order
You are looking for a spare part for «Virago swim spa » ?
Please click the button below. Our commercial service will handle your request promptly.