Spas

Ultimate spa
Ultimate spa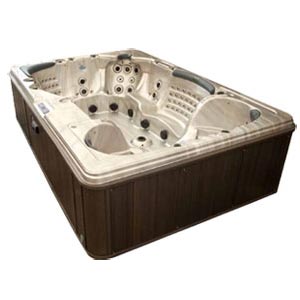 Recommended retail price 2023 starting from :
Our Price starting from :
Ref. Abatik 000169
Ultimate spa
Lucite® acrylic tub,
11 places including 2 lounging positions, 156 jets,
2,45 x 3,65 x 1,00 m,
Ozone generator, automatic filtration, LED lighting + LED peripheric
The SUNBELT Ultimate spa for 11 persons is part of the SUNBELT SPA range, made in the USA. Top of the range, using quality materials, powerful pumps and dependable machinery.
- Lucite® acrylic tub,
- LED BALBOA® lighting and control panel
- WATERWAY® nozzles
- PVC outer casing
- TIMBERSTONE structure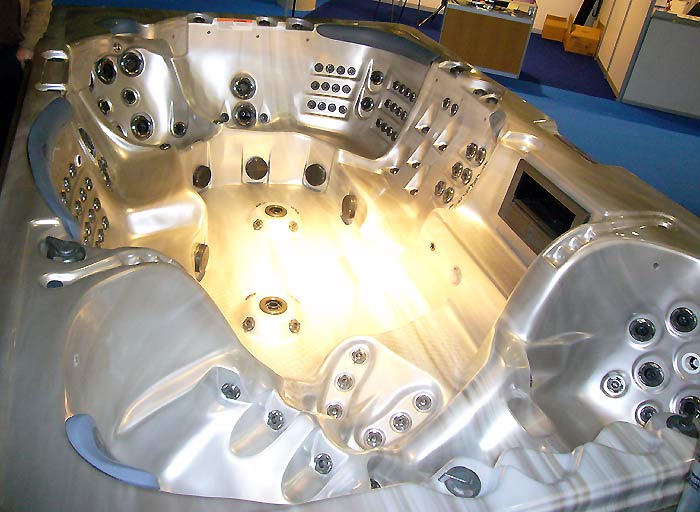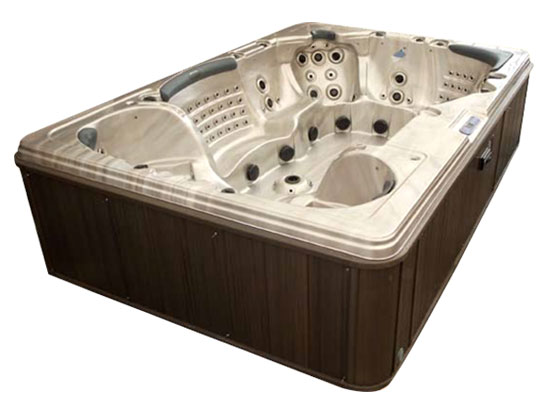 Giant spa, 11 place capacity, 156 jets, LED lighting + LED peripheric
Featuring the "Wave Seat", the Ultimate spa massages your back using a "wave" effect.
Using full hydromassage equipment, your Ultimate spa creates a specific leisure and relaxation zone.
It's super-sized dimensions mean you can enjoy an immense hydromassage area.

The installation of the Ultimate does not require anything more than a domestic plug and to be filled with water via a hose pipe.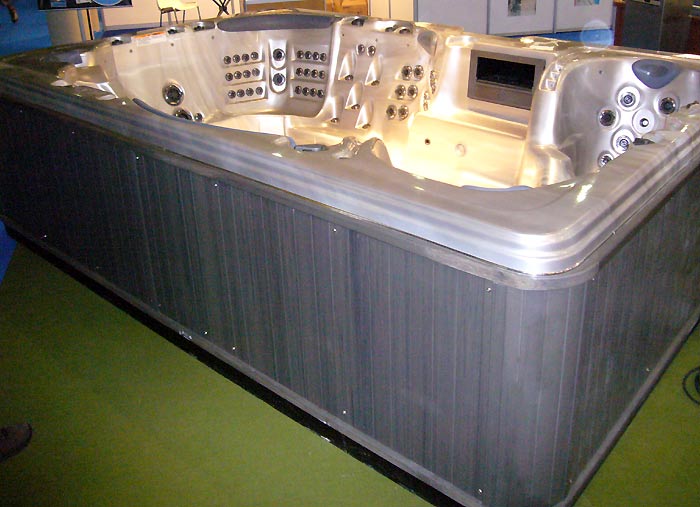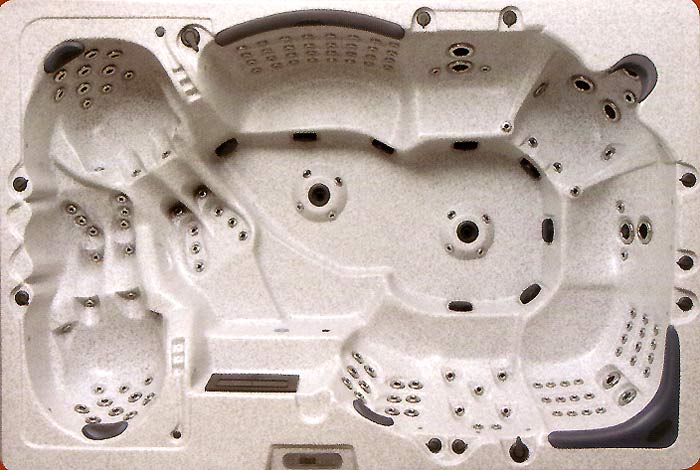 User capacity
10 or 11 persons including 2 lounging places
Water capacity
3000 litres
Dimensions
2,45 x 3,65 x 1,00 m
Giant rotating jets
15 (corresponds to 150 directs jets)
Filtration system
Balboa Electronic 5000 system
Spa cover
supplied ( 10 cm thick)
Required power supply
380V / 3 x 20A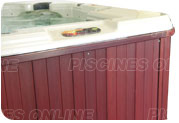 Outer casing
Made from ultra-resistant PVC that guarantees a good isolation and excellent resistance to sun rays.
Thermic cover
Each spa is delivered with a 10cm thick thermic cover to maintain spa water temperature and protect access.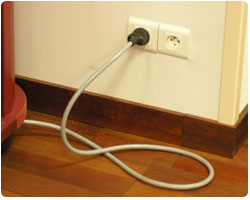 Connection
The electrical connection of your spa is so easy! Just plug into a domestic socket (protect your electrical circuit with a 30mA circuit breaker - Norm C 15-100)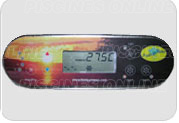 control panel
The Balboa control panel regulates the
pump output so you can enjoy your chosen massage.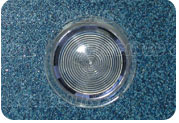 Lighting features
Integrated into the tub, illuminating your spa.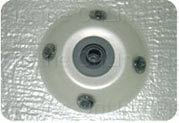 The Volcano jet
The Volcano jet effectuates an enjoyable foot massage.
Wave seat
Several rangs of jets massage progressively your back, shoulders and hips.

You will benefit from the total relaxation of your muscles while your aches, pains and stress evaporate.
The wave seat has a two person capacity.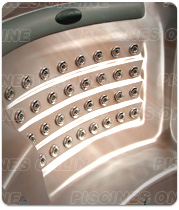 Colours and options

Starry Night Blue

Galaxy Green

Desert Horizon
2 step walk-up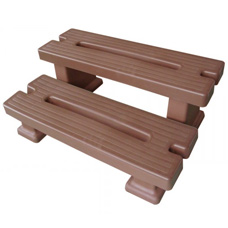 Treatment box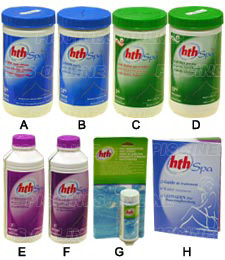 Including :

A - 1,2 Kg of Bromine pastels

B - 1,2 Kg of Chlorine shock without powder

C - 1,2 Kg of pH- micro-balls

D - 1,2 Kg of pH + powder

E - 1 L 3 in 1 Radient water

F - 1 L Spa cleaner

G - 1 Tube de 25 Water quality testing bands

H - 1 Water treatment guide
CD/radio FM
Lecteur CD Radio CLARION "marine" XMD3, totally waterproof front panel integrated into tub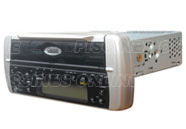 CD/FM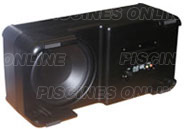 Subwoofer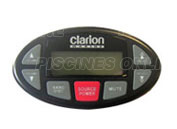 integrated front panel CD/FM radio (on option)
Anticipate 3 to 4 persons to reception the delivery of your spa.
Warranty
25 years on structure
7 years on tub
2 years on all other parts
Photos non-contractual
Price incl. VAT
Ask for a free quote ultimate spa
Other product : Ultimate spa
Starting from 19180 eur Including VAT.
Please fill in this form carefully. Our commercial service will handle your request promptly.
---
UK freephone hotline
Monday Friday 9.00 19.00, Saturday 10.00 18.00

---
Spare parts order
You are looking for a spare part for «Ultimate spa» ?
Please click the button below. Our commercial service will handle your request promptly.