Spas

Toscana spa
Toscana spa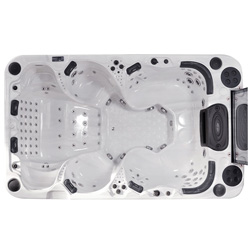 Recommended retail price 2023 starting from :
Our Price starting from :
Ref. Abatik 011312
Ref. Provider THEATRE SPA
Toscana 8 place spa
8 places including 2 lounging zones,
118 jets, Blower, light therapy, Aromatherapy,
Retractable TV screen LCD 42",
LED lighting feature,
Supplied cover
In stock
This top of the range spa is proved by the high-quality materials used for its construction and user comfort.
Its spacious tub has a capacity of 8 persons. The tub finish is composed of a thermoformed leaf of Lucite® acrylic that evokes quality, resistance and durability.
The control panel is intuitive and easy to use, facilitating programmes and settings and can be easily reached from the tub.
Toscana spa in detail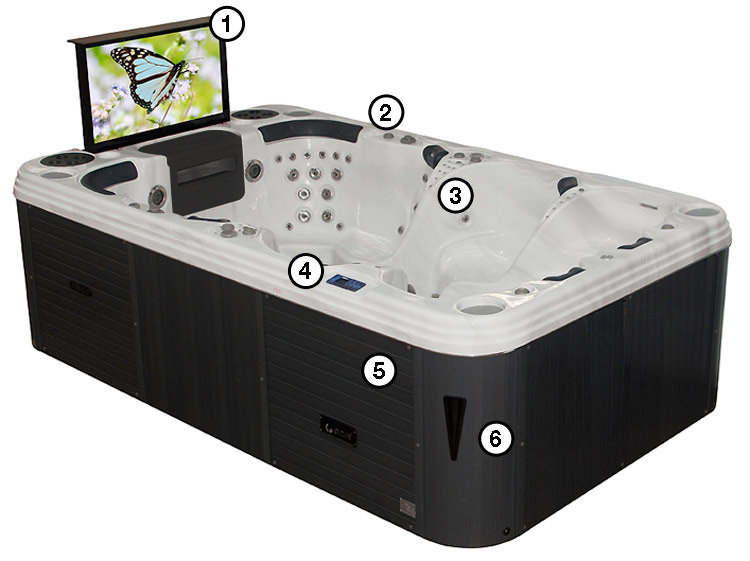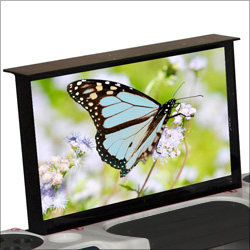 1
- LCD 42" built-in, retractable TV screen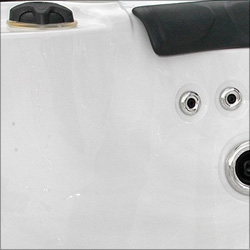 2
- Lucite® acrylic tub for a better UV resistance and lifespan for your spa.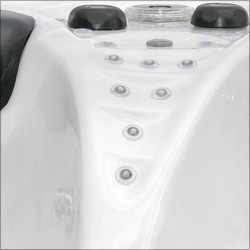 3
- LED peripheric lighting. The LEDS are positioned to produce a soft nuance as not strain your vision by lighting that is too intense.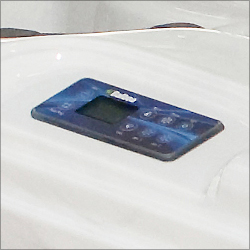 4
- Filtration and heating control of spa.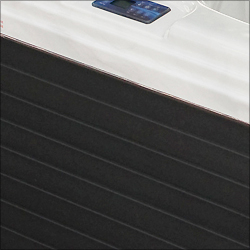 5
- Easy to care for PVC outer casing.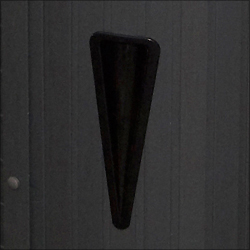 6
- 4 LED lamps positioned on each angle of the outer casing of the spa to ensure exterior lighting.
An LCD 42" screen and 4 totally waterproof speakers provide you with entertainment during your relaxation time.
50 luminous points are disposed throughout the tub, creating a homogeneous, luminous, atmosphere that can adjust the spa waters tint.
The Toscana spa also features an aromatherapy unit to diffuse soothing essences throughout the spa water. This feature is programmed by the control panel.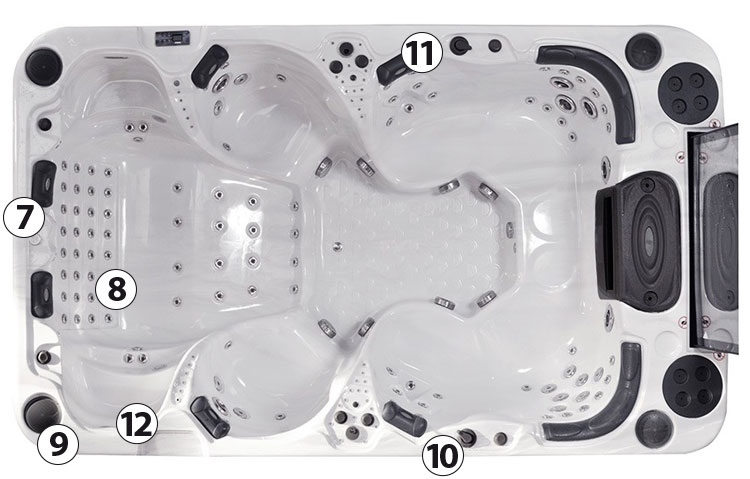 With its highly equipped hydro-massage system, the Toscana spa can offer both tonic and relaxing massage sessions. All the positioning and functions of the spa's jets are studied for ultimate relaxation and comfort.
The ergonomic concept and depth of seating offer total comfort during the whole session.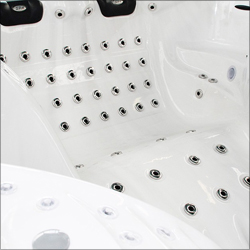 7
- Comfortable capacity for 8 persons, including 2 lounging zones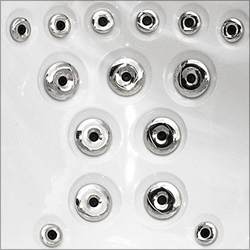 8
- 118 hydromassage jets, ABS with stainless steel trim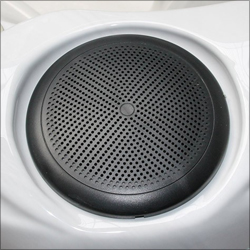 9
- 4 totally waterproof speakers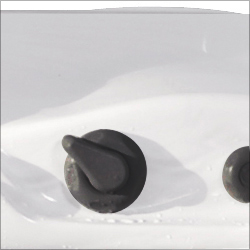 10
- 8 iVenturi air injectors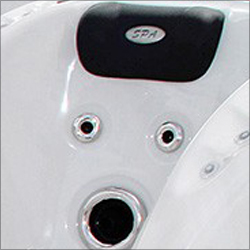 11
- 8 comfortable head rests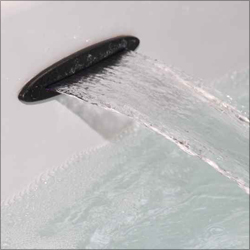 12
- 2 backlit waterfall features
The 3 kW Balboa water heater coupled with a polyurethane foam insulation guarantees water that is heated to the desired temperature at any given time.
The Toscana 8 person spa is equipped with an ozone generator and a high flow system of filtration that uses 3 micro filter cartridges ensuring clear, pure water.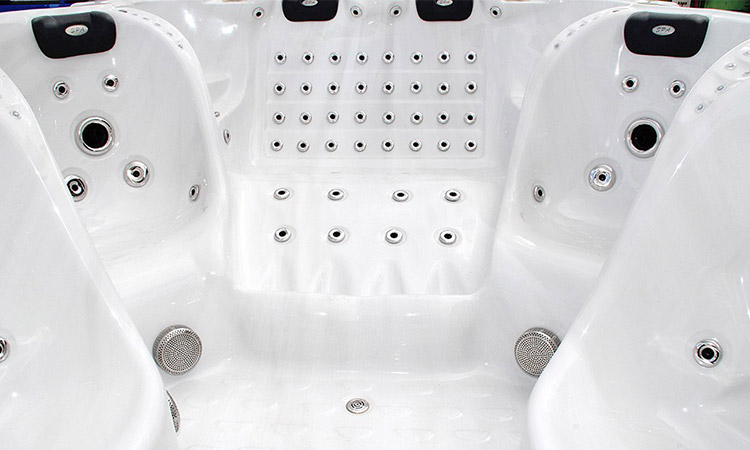 Technical details of Toscana spa for 8 persons
Outer casing
PVC - labour free
Jets
118 massaging hydro jets , 8 air jets
Venturi controls
Personalised massage
Filtration system
4 3HP high flow pumps and 1 250 W circulation pump
Filtration
Programmable high flow filtration with 3 micro filter cartridges
Heating system
Balboa 3 Kw
Lighting
Subaquatic LED multicolour projector
Multimedia
LCD 42" retractable screen + 4 totally waterproof speakers
Light therapy
50 LED at water level
Insulation
Polyurethane foam
Required electrical supply
380 V / 3 x 20 A ou 230 V / 32 A
Diverse
4 lighting features on corner angles of outer casing
Delivered with a thermic cover that allows you to secure spa access, conserve the temperature of the water and limit evaporation.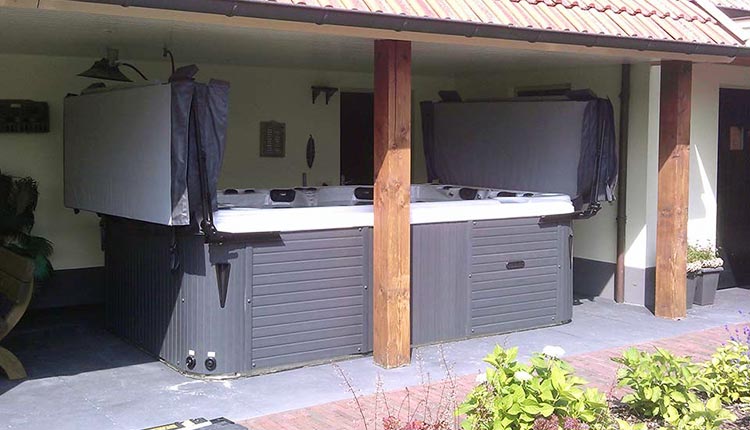 Dimensions and weight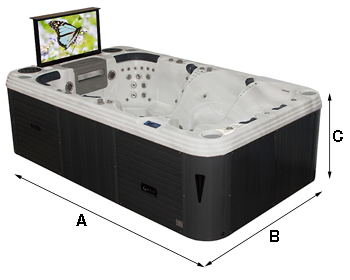 Warranty
10 years on structure
5 years on tub
2 years on material
Photos non-contractual
Price incl. VAT
Ask for a free quote toscana spa
Other product : Toscana spa
Starting from 21490 eur Including VAT.
Please fill in this form carefully. Our commercial service will handle your request promptly.
---
UK freephone hotline
Monday Friday 9.00 19.00, Saturday 10.00 18.00

---
Spare parts order
You are looking for a spare part for «Toscana spa» ?
Please click the button below. Our commercial service will handle your request promptly.