Spas

SUNBELT QX4 Swimspa
SUNBELT QX4 Swimspa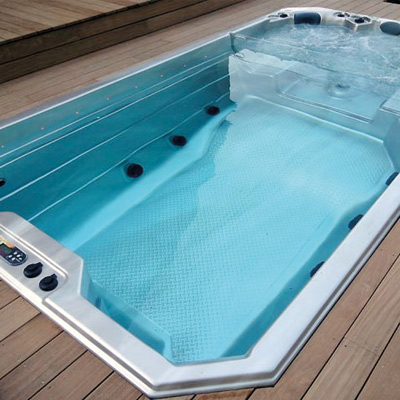 Recommended retail price 2023 starting from :
Our Price starting from :
Ref. Abatik 007871
QX4 swimspa
4 seated areas 48 varied massage jets + 4 counter current jets, LED lighting,
Immersed transparent separation panel
In stock
Discover the latest swim spa from the SUNBELT SPA range, the QX4
- Tub made of Lucite® acrylic,
- LED BALBOA® lighting and control panel
- WATERWAY® nozzles
- PVC outer casing
- TIMBERSTONE structure
The QX4 is the latest in the range of Swimspas. Designed as a "3 in 1" concept. 4 powerful waterway jets, 48 hydromassage jets and the Sunbelt Wave Machine™ system are separated by a removable, transparent panel allowing the use of both zones simultaneously or separately. Each zone remains independent, with separate temperature and jet control adjustment. When removing the transparent separation panel, it is possible to use the swim spa for the whole family.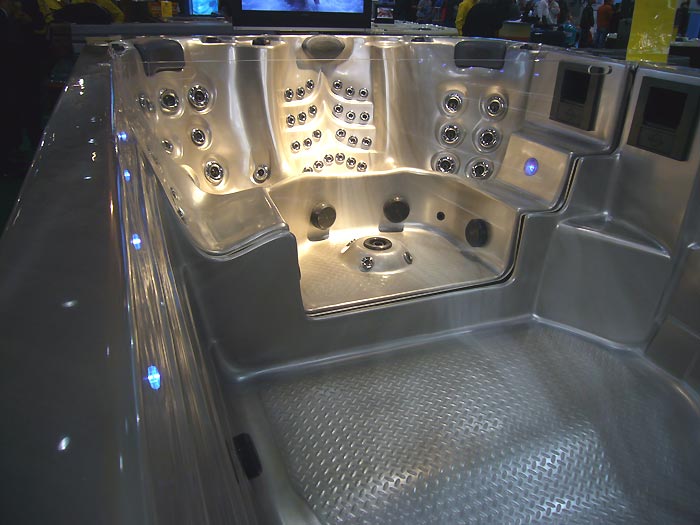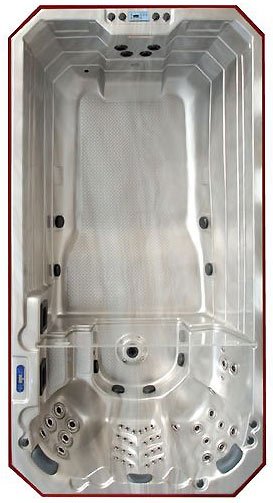 Maximum capacity
9 persons
Dimensions
4,50m x 2,50m, height 1,28m without cover (+10cm with cover)
Filtration system
Automatic, BALBOA
Massage pumps
x2 5HP 2-speed pumps + x1 3.6HP single-speed pump
Counter current pumps
x 2 5HP 2-speed pumps
Lighting
LED spots + peripheral LED's
Power supply
single or three phase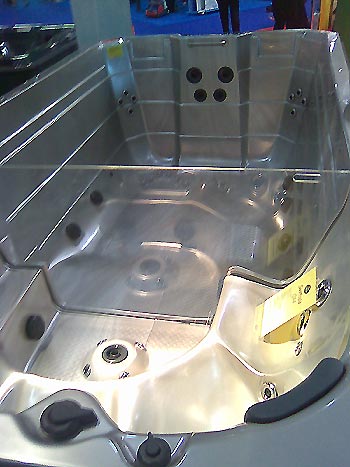 Swimming area
Hydromassage area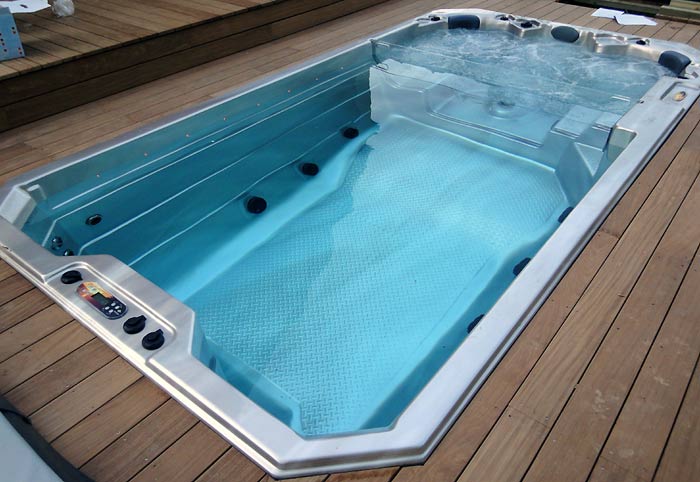 QX4 built into teak decking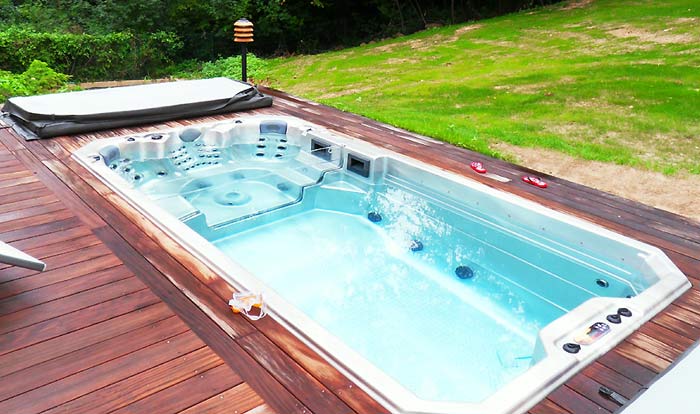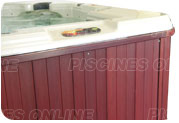 Outer casing
PVC outer casing of the spa - ultra resistant guaranteeing excellent insulation and resistance to UV rays.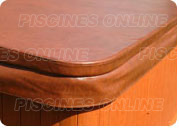 Insulating cover
Each spa is supplied with an doubled insulating cover, 10cm thick to maintain water temperature and limit access.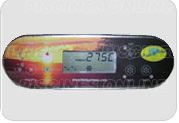 Control panel
Easy management of pumps, temperature, lighting...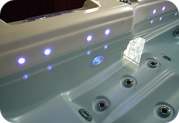 Lighting
Lighting is installed in the tub and also on its periphery.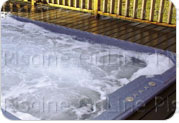 Counter current
A powerful pump runs 4 jets to ensure the operation of the counter current unit.
Colours and options

Starry Night Blue

Galaxy Green

Moonscape

Black Sparkle

Desert Horizon

Pearl Shadow

Pearl

Sapphire

Ruby
Options
Spa water treatment pack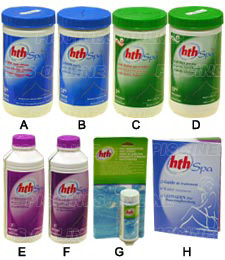 Includes :

A - 1,2 Kg of Bromine tablets

B - 1,2 Kg of Shock chlorine without powder

C - 1,2 Kg of pH- micro-balls

D - 1,2 Kg of pH+ powder

E - 1 L Eau Eclatante 3 in 1

F - 1 L Spa cleaner

G - 1 Tube of 25 water quality strip tests

H - 1 Water treatment guide
2 step walk up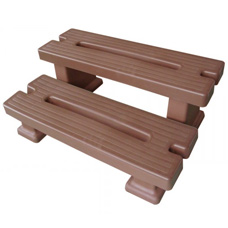 CD/FM radio
CLARION "marine" XMD3 CD Radio, totally waterproof. Can be integrated to the spa tub.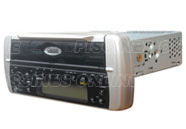 CD/FM radio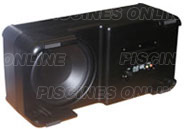 Subwoofer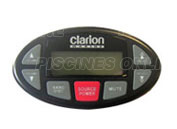 CD/FM radio control panel
(on option)
Warranty
25 years on the structure
10 years on tub
2 years on filtration
Photos non-contractual
Price incl. VAT
Ask for a free quote sunbelt qx4 swimspa
Other product : SUNBELT QX4 Swimspa
Starting from 25990 eur Including VAT.
Please fill in this form carefully. Our commercial service will handle your request promptly.
---
UK freephone hotline
Monday Friday 9.00 19.00, Saturday 10.00 18.00

---
Spare parts order
You are looking for a spare part for «SUNBELT QX4 Swimspa » ?
Please click the button below. Our commercial service will handle your request promptly.