AXS LIFT pool lift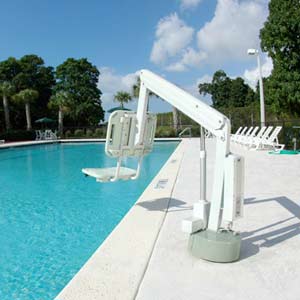 Recommended retail price 2023 :
Our Price :
Ref. Abatik 010024
Ref. Provider AXS1000EUL
AXS LIFT EUROPE 1000 pool lift
Discover the AXS LIFT 1000 pool lift, enabling disabled access to pools and spas
Anchored installation,
360° rotation capacity,
Maximal lifting weight 136 kg
In stock
AXS LIFT pool lift in detail
Ergonomic and economic,
AXS LIFT pool lift
is the ideal accessory to facilitate disabled water access in any residential pool.
The AXS allows independent use by the disabled, transferring themselves into the lift seat, lowering into pool water and rising comfortably, using a watertight electronic command unit.

The AXS is equally adapted to residential configurations, such as hospitals or re-education centres that require an efficient solution to pool access for the disabled.

Maximal operational weight is approximately 136 kg with a 360° rotation capacity, ensuring a sufficient available area on the poolside for a totally secure transfer.

Easy to use and transportable, this semi-permanent lift requires an anchoring point in the pool border that can easily be removed.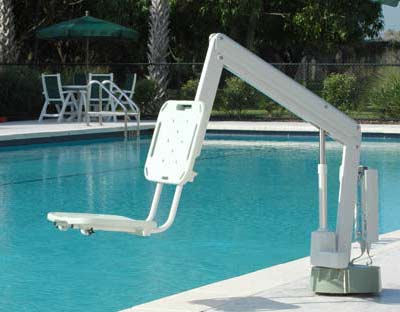 Made from stainless steel with an aluminium coating, this pool lift is powered by a 24-volt rechargeable battery.
Supplied with: battery, battery charger, watertight command unit, safety belt and footrest.
Features
Power supply
24 V rechargeable battery
Lifting capacity
up to 135 kg.
Length
mini 90 cm, maxi 215 cm.
Structure
Stainless steel and aluminium
Norms
American norms relative to the Disabled Access Act (ADA / ABA 2004).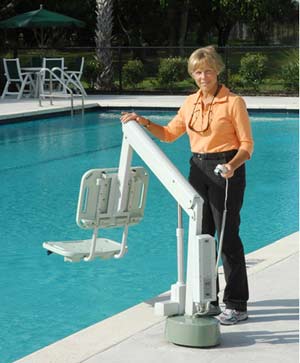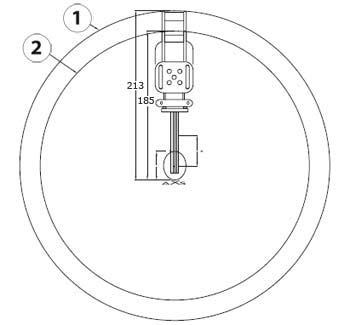 Above view of the aXs pool lift
1. Lift rotation when seat is in lowest position
2. Lift rotation when seat is in highest position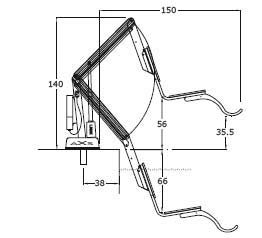 Side view of aXs 1000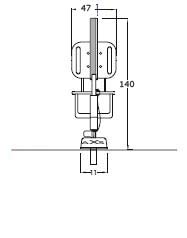 Back view of aXs 1000
Warranty
3 years
Photos non-contractual
Price incl. VAT
Ask for a free quote axs lift pool lift
Other product : AXS LIFT pool lift
At best price 6890 eur Including VAT.
Please fill in this form carefully. Our commercial service will handle your request promptly.
---
UK freephone hotline
Monday Friday 9.00 19.00, Saturday 10.00 18.00

---