Pool equipment

Pool lighting, projectors and bulbs...

HAYWARD ColorLogic 2 pool projector
HAYWARD ColorLogic 2 pool projector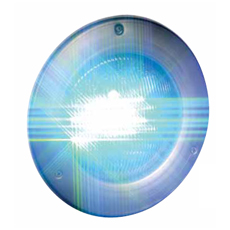 Recommended retail price 2023 starting from :
Our Price starting from :
Ref. Abatik 000655
Ref. Provider 134200600
Hayward ColorLogic 2 multicoloured bulb - compatible with all PAR56 projectors
Intense lighting for your pool provided by 9 multicoloured 5W LED's
5 static colours, 7 combinations and 12 varied atmospheres
In stock
Discover the new HAYWARD ColorLogic 2 pool projector, featuring 9 high-intensity LEDs (5 Watt each) specifically designed for pool lighting, diffusing an intense beam through your pool water.
Color Logic II offers 5 static colours, 7 colour combinations, creating 12 varied, refined atmospheres without a specific electrical box as the projector remains an independent element.
By means of its advanced technology, the consumption of the ColorLogic II is lesser (approx 6 times less) than a classic projector. Anodised aluminium casing and glass optic are the constituting elements offering an extended lifespan (approx 30 000 hours) resisting to weather conditions and aggressive, chemical treatments. Easy to install and can replace any PAR-56 bulb in an existing projector. A CPL box is available on option, allowing the synchronisation of several projectors simultaneously, define colour choices, rhythm light patterns with music, or control effects at a distance.
Adapted to concrete or liner pools.
LEDs ultra bright "Chromacore" technology provides a true light, not a glow, with 5 static colours, 7 combinations creating 12 possible atmospheres.

- Possibility to synchronise several Hayward ColorLogic projectors.
- Easy to install, without maintenance (no bulb to change).
- Economic : low energy running costs because of use of LED.
- Silent running : no internal motor used to change colours.
- LED performance reduces the impact of heat and heightens the lifespan of the projector.
- Projector lifespan : 30 000 hours
- European manufacture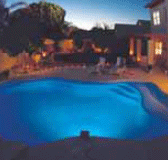 Minimum operational temperature
35°c
LED RGB
9 POWER LED RBB P5W
Colour control
by CPL or on/off
Warranty
2 years
Photos non-contractual
Price incl. VAT
Ask for a free quote hayward colorlogic 2 pool projector
Other product : HAYWARD ColorLogic 2 pool projector
Starting from 555 eur Including VAT.
Please fill in this form carefully. Our commercial service will handle your request promptly.
---
UK freephone hotline
Monday Friday 9.00 19.00, Saturday 10.00 18.00

---