Pool equipment

Pool lighting, projectors and bulbs...

Eolia WEX100 bulb
Eolia WEX100 bulb
The Eolia WEX100 bulb for pool projectors creates various atmospheres for your pool by means of the featured multicoloured LEDs.

Easy to install, this bulb fits standard PAR-56 alcoves. Its dimensions replace perfectly a 300w 12v classic filament bulb without further modification.
Using LED technology, this bulb benefits from a superior lifespan in comparison to a classic bulb, reducing by nearly 80% energy consumption.


Technical details

The outer casing of this bulb is made from aluminium, favouring heat dispersion.
Its glass focus ensures better resistance to corrosion and chemical products.

Perfectly adapted to prolonged immersion, the various connections of the bulb are made from 316L stainless steel and feature a 9 point sealing flange.

The colours projected are obtained by mixing 3 primary colours (red, green and blue) and are adjusted by the white LEDs. The adjustment of these 4 luminous sources allows the obtention of nearly 4 million shades of colour.


Operational modes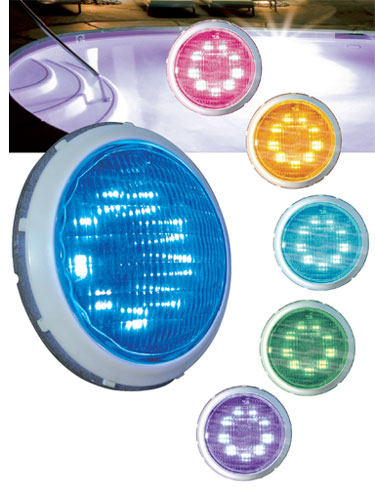 The Eolia WEX100 operates independently and features 7 predefined lighting sequences that you can selection by the simple press of a button : static, sequenced or merged.
You can equally choose from 7 static colours and an automatic sequence of varied colour.

Distance control is also possible by using the radio remote control connected to a command box (available on option).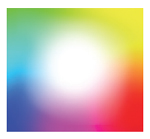 Installing the bulb
The pool bulb
(2)
can be installed in all standard PAR-56 alcoves
(1)
replacing a filament bulb. Connection is easy and water tightness is guaranteed. Aluminium outer casing evacuates heat and adds to the long lifespan of the LEDs
Low energy consumption (60w max) allows intensive use without risk of the transformer overheating, resolving the problems linked to voltage drops.

Transformer capacity
To operate, the Eolia WEX100 must be connected to a transformer with a secondary output of 12v.
The power provided must be adequate to power the total number of LED bulbs connected. The sum of the power produced by the bulbs must always be equal or lesser than the transformer.
For example, a 300VA transformer can power up to 3 Eolia WEX100 bulbs.
When connecting, an individual protection must be provided for each projector by using an 8A trip switch or fuse.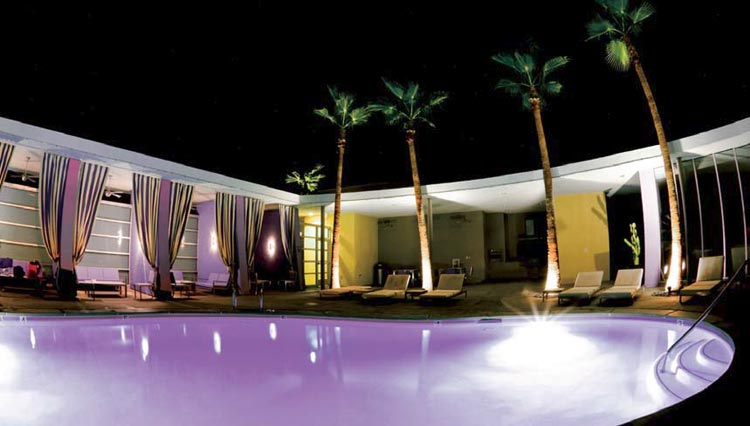 Technical characteristics
Power supply
12V AC 50Hz/60Hz
Type of LED
Power LED RVBW
Number of colours
4 million
Colour control
On/off switch or distance control with radio remote control with Brio box (on option
Packed weight of bulb
850g
Contents of packaging
- 1 Eolia WEX100 bulb
- 2 stainless steel screws and washers for fixation
- 1 instruction sheet
Warranty
2 years
Photos non-contractual
Price incl. VAT
Ask for a free quote eolia wex100 bulb
Other product : Eolia WEX100 bulb
At best price 672 eur Including VAT.
Please fill in this form carefully. Our commercial service will handle your request promptly.
---
UK freephone hotline
Monday Friday 9.00 19.00, Saturday 10.00 18.00

---