COVER PREMIUM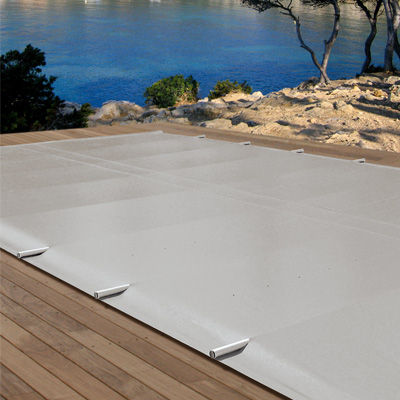 Recommended retail price 2023 starting from :
Our Price starting from :
Ref. Abatik 013265
Ref. Provider COVER PREMIUM
COVER PREMIUM 4 season security barred cover
4 season use, opaque canvas,
For pools up to 12 m x 6 m
Complies with standard NF P90-308
Flexible PVC 580g/m², reinforced by polyester tram
Easy installation
Complies with standard NF P 90-308
In stock

The COVER PREMIUM barred cover combines robustness and quality to offer a certified security solution.
This cover can be used throughout the whole year. The COVER PREMIUM protects your pool from dust, leaves and other impurities. For pools with maximum dimensions of 12m x 6m :
26€/m²
.
The particularity of the Cover Premium is it's quality finish : A reinforcing band prevents tearing in proximity to the cover's bars - offering protection where tearing is most frequent.

This feature is a real added value to your Cover Premium security cover.

More resistant with a longer lifespan, lowering your maintenance and repair costs.

Cover conforms to the norm NF P 90-308.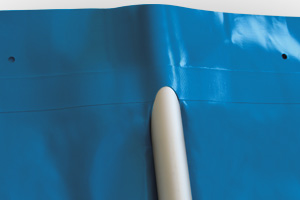 Price indications for Cover Premium :
| | | |
| --- | --- | --- |
| Inner dimensions of the pool without overlap* | Price incl VAT without stair cut | Price incl VAT with stair cut** |
| 7m x 3,5m | 780€ | 1030€ |
| 8m x 4m | 994€ | 1244€ |
| 9m x 4,5m | 1235€ | 1485€ |
| 10m x 5m | 1501€ | 1751€ |
| 12m x 6m | 1644€ | 1894€ |
* Overlap + 50cm on the length and width of the pool to ensure correct positionning and tension of the cover
** Maximum dimensions of stairs 3 x 1,5m.
Technical features
Canvas
Flexible PVC 580g/m² reinforced with a polyester tram
Rupture resistance
2500N/5cm (fabric chain) and 1800 N/5cm (frame)
Ripping resistance
250N (in the direction of the chain and frame)
Treatment
Anti-UV, anti-cryptogamic and anti-bacterial
Weight of the barred cover
1,1kg/m²
Overlap
25cm on each side of the pool
Easy to use :
- The directional strap allows easy unrolling .
- Rolling can be completed using crank with torque multiplier
- The finishing hem and anti-abrasion bands protect the cover from the pool surround and prolongs the covers lifespan.
For further comfort, you could opt for the
ROLLTROT motorised crank for barred covers
Installation of the cover is rapidly complete with only 8 drilled holes for a cover with dimensions of 6 x 12.00 m.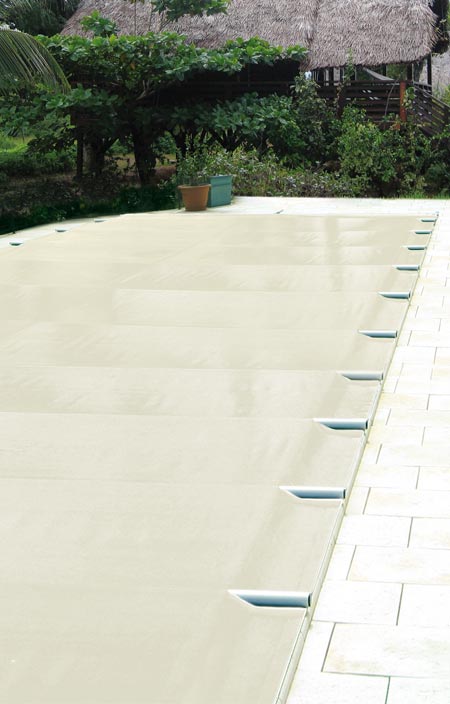 Fixation using nail bolts.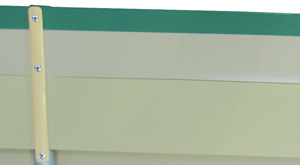 Longitudinal finishing hem and anti-abrasion pads for efficient protection for your cover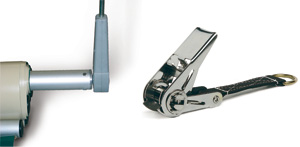 Each cover is delivered with its manual crank and ratchet tensioners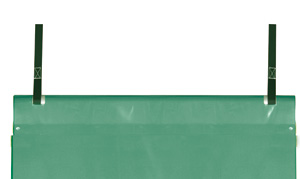 The belts on the storage side are sewn around the bar for added resistance
Available colours for the pool cover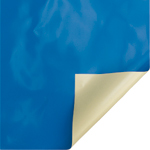 Blue - Ivory underside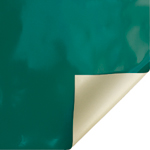 Green - Ivory underside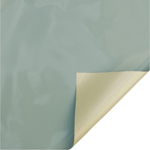 Almond green - Ivory underside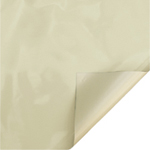 Ivory - Ivory underside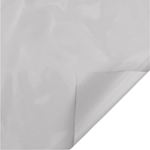 Grey - grey underside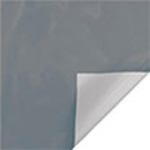 Dark grey - grey underside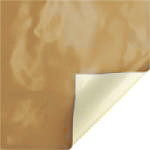 Ocher - Ivory underside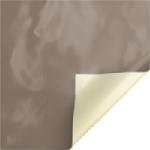 Taupe - Ivory underside

En option: The ROLL TROT motorised crank
Motorised crank ROLL TROT:
699 € incl VAT
The
ROLLTROT motorised crank for barred covers
enables you to roll your
Cover Premium barred pool cover
without effort. The
Rolltrot
is compatible with your cover, allowing you to unroll your cover in only a few minutes.
Its powerful motor and high charge battery simplify manipulation of your Cover Premium :Just connect your Rolltrot to your barred cover to control movement using its wired command.
The
Rolltrot
means you no longer need to manually roll your cover : Simply walk along beside the cover to accompany manual rolling till the operation is complete.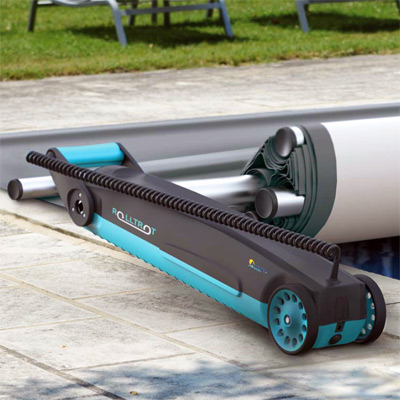 Warranty
3 years on the cover
2 years on the manual crank
Photos non-contractual
Price incl. VAT
Ask for a free quote cover premium
Other product : COVER PREMIUM
Starting from 34 eur Including VAT.
Please fill in this form carefully. Our commercial service will handle your request promptly.
---
UK freephone hotline
Monday Friday 9.00 19.00, Saturday 10.00 18.00

---