EOS MAX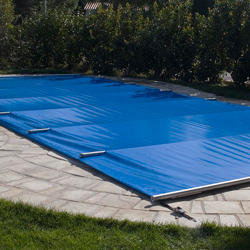 Recommended retail price 2023 starting from :
Our Price starting from :
Ref. Abatik 015124
Ref. Provider EOS MAX
EOS MAX barred security cover conform to norm NF P 90-308
Pool security cover featuring bars, 4 season protection,
For pools with maximum dimensions of 12m x 6m, PVC 670g/m²
4 available colours
Delivered with retractable bolt fixations and manual roller
Aluminium bars
Complies with standard NF P 90-308
In stock
The Eos Max pool security cover replaces a bubble cover, reel, winter cover or any other system of security for your pool.
This 4 season opaque cover
featuring aluminium bars
and tensioning straps are suitable for pools with maximum dimensions of 12m x 6m :
25.00€/m²
Eos Max price indications:
Inner dimensions of pool* (without overlap)**
Price including VAT*** without staircut
*Surcharge of 25% for pools lesser than 10m².
** Required overlap + 60cm on the length and width of the pool (30cm on each side of the pool) to firmly maintain the cover.
***price including VAT, leaving from manuacturer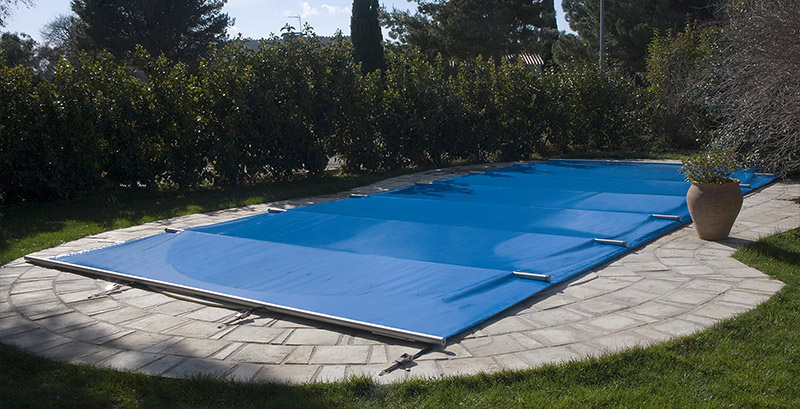 The use of 2 manual cranks is recommended for all pools greater than 9 x 4m to facilitate rolling the cover.
Available on option : F1 automatic roller for barred covers
:
787.00 €
or
Astral manual rolling kit
:
729.00 €
Outboard monobloc filtration cut :
:
122.00 €
Eos Max technical features
Conform to the norm NF P90-308
and is equipped with
anodised aluminium bars
spaced at a maximum of 2m. The bars are placed on the pool border or surround. So the cover is not in direct contact with the pool border to avoid friction, the EOS MAX features :
-an anti-abrasion band positioned on each length of the cover (on the side that is in contact with the pool surround).
-a PVC anti-abrasion pad positioned on the underside of each bar, at the level of the pool border.
It is delivered with a
manual crank*
(with torque multiplier) to facilitate rolling and a directional strap to unroll easily.
* 2 cranks are supplied for all covers greater than 9 x 4m
Maximum dimensions
12m x 6m
1 PVC canvas
670gr/m² assembled by high-frequency welding
Finish
Longitudinal tensioning strap placed in a 6 cm hem
Available colours
Blue / Beige, Green / Beige, Almond green / Beige, Beige / Beige
Crank with torque multiplier
Yes
Type of fixation
Retractable dowel bolts
Electric rechargeable crank
On option
Advantages of the Eos Max security cover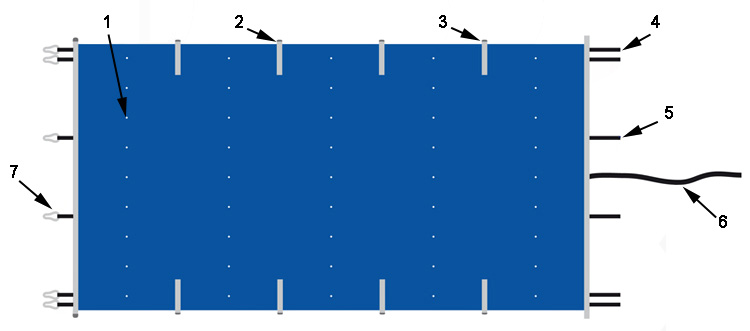 Schema of the Eos Max barred pool cover
1. Rainwater evacuation cavities positioned every 20cm
2. PVC anti-abrasion pads on each bar at the level of the pool border
3. Filled plug fitted on intermediate tubes
4. Longitudinal tensioning strap maintained in the bar
5. Adjustable lateral tensioning strap + stainless steel hook + dowel bolt
6. Directional strap to quickly unroll the cover
7. Adjustable, lateral maintaining strap with stainless steel ring - dowel bolt
Positioning of the stair cut for the Eos Max barred cover

1. Stair portion joined by sliding welded ring integrated into the bar.
2. 6 cm hem
3. Replacement profile 2 PVC plugs + smooth aluminium tube
3'. Stainless steel replacement profile if option with wheel system is chosen
4. Stainless steel eyelets + double ended bungees + dowel bolt
5. 6 cm hem
Available colours for the Eos Max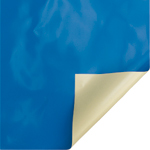 Blue with sand underside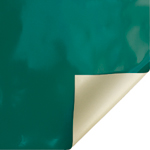 Green with sand underside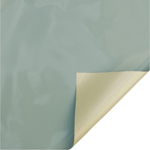 Almond green with sand underside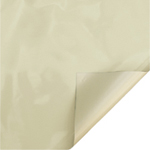 Sand with sand underside
The range of colours presented are an indication and the photographs are not contractual
Available on option : F1 automatic cover for barred covers
F1 automatic cover for barred covers
:
787.00 €
How to use the motorised crank:
Recommended for all pools
greater than 40m² ou 4m x 9m
to facilitate rolling by one person.
The
ASTRAL F1 automatic roller for barred pool covers
offers you effortless rolling for your pool cover with maximum dimensions of 5m x 11m. It is
easy to use
whatever its environment,
easily handled
using its ergonomic wheel.
A great capacity for autonomy ensures up to 40 openings without recharging (the number of cycles depends on the pool dimensions) and adapts to the majority of barred covers on the market.
Details of the automatic F1 roller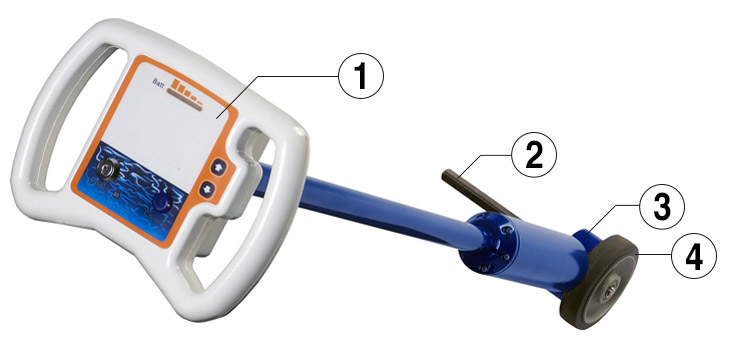 1. Control panel, 2. Rolling block 15 X 15 mm, 3. Torque multiplier 4. Wheel.

Once engaged, the drive shaft of the F1 allows you to roll your pool cover.

The lacquered control panel commands the rotation direction. Functions with key (stop/start/recharge) and luminous signals for an instant vision over the charge of the unit's battery (5 levels).

The wheel operates with an anti-trace treatment that avoids all marking on your pool surround and other supports. The integrated torque multiplier eases the rolling action, lessening effort.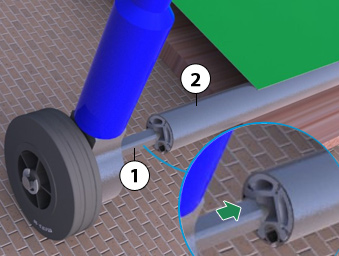 1. Rolling block, 2. Rolling bar
Available on option : Astral manual rolling kit for barred covers
Astral manual rolling kit for barred cover for pools up to 9 x 4m
:
729.00 €
Astral manual rolling kit for barred cover for pools greater than 9 x 4m
:
799.00 €
The
Astral manual rolling kit for barred covers
offers the possibility rolling your bar cover using an easier and more comfortable method.
The kit is composed of two rolling blocks. Insert each extremity of the bar into the rolling block (the bar features ratchet tensioners and a directional strap for fast unrolling)
Once the bar is inserted, roll the cover using the supplied crank.
Just walk beside the cover as the rolling operation is underway the whole length of the pool, till the cover is totally rolled, saving space around your pool. The wheels on the rolling blocks are wide and are easily manoeuvred around the poolside.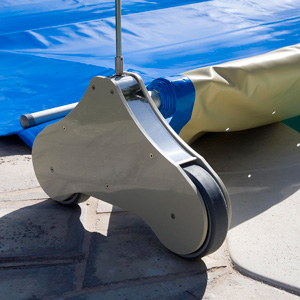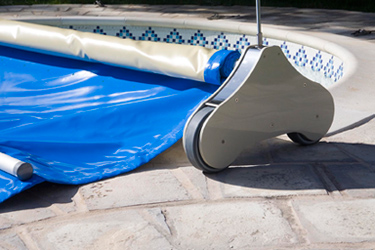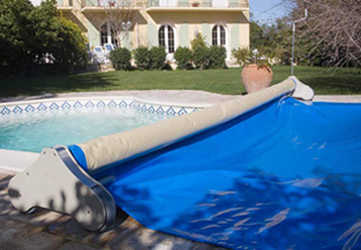 Warranty
3 years on cover
2 years on manual crank
Photos non-contractual
Price incl. VAT
Ask for a free quote eos max
Other product : EOS MAX
At best price 34 eur Including VAT.
Please fill in this form carefully. Our commercial service will handle your request promptly.
---
UK freephone hotline
Monday Friday 9.00 19.00, Saturday 10.00 18.00

---