EASY COUV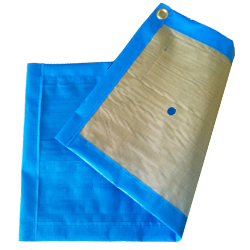 Recommended retail price 2023 starting from :
Our Price starting from :
Ref. Abatik 013866
Ref. Provider ECOLIGHT
Easy Couv opaque winter cover rectangular shape
Opaque winter cover made from polyethylene,
Fixation by peripheral bungee fixations, fast and economic,
Rainwater evacuation cavities.
In stock
EASY COUV
Prices
| | | |
| --- | --- | --- |
| Shape | Rectangular | Free form |
| Price per m² | 9.90 € | 12.90 € |
For dimensions lesser than 10m², surcharge of + 25%.
Rectangular (not including overlap)*
Price of covers including VAT
7m x 3,5m
356 euros incl VAT
8m x 4m
450 euros incl VAT
9m x 4,5m
555 euros incl VAT
10m x 5m
671 euros incl VAT
11m x 5m
734 euros incl VAT

Filtration monobloc and stair cut
Cut for above board filtration bloc
+ 70 € incl VAT
Cut for standard stairs (lesser or equal to 3,70 m in diameter)
+ 70 € incl VAT
Cut for non-standard stairs
+ 90 € incl VAT
* Dimensions do not include stairs.
* Overlap of cover is equal to 70 cm in the length and width of the pool.
Available colours for EASY COUV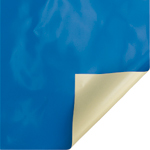 Blue with beige underside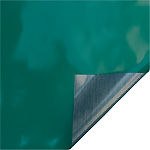 Green with black underside
Features
This cover is recommended for pools up to 12 x 6 m inner dimensions.
This cover is made to measure and features a peripheral sewn outer hem, eyelets every 1 m approx, multiple rainwater evacuation cavities, a peripheral bungee fixation and stainless steel retractable fixations.
- EASY COUV maintains water limpidity during winter, eases the startup of your pool in Springtime and contributes to the reduction of chemical treatment products.
- Polyethylene canvas, high density de 200 g/m², laminated on both sides, anti-UV treatment.
- Assembly by peripheral stitching.
- Overlap :
+ 0,70m if your pool is inferior or equal to 70 m².
+ 0,80m if your pool is greater than 70 m².
Advantages of the EASY COUV
OPAQUE PROTECTIVE COVER
- Excellent mechanical resistance
- Fast and easy installation and removal.
- Reduces the risk of animals accidentally falling into the pool.
- Retains dirt, dust, leaves, insects etc.
- Maintains water limpidity during winter, eases the start up of your pool in Springtime.
Central draining cavities facilitate the evacuation of rainwater.
Schema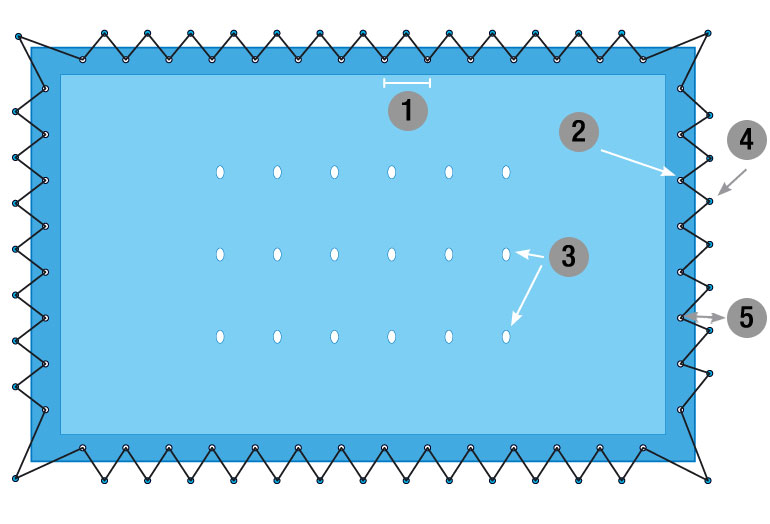 1. Distance between each eyelet approx 1 m
2. Peripheral bungee fixation
3. Draining cavity for rainwater evacuation
4. Stainless steel retractable fixations
5. Distance between bungee fixation and retractable fixation approx 30 cm

1. Stainless steel fixations
2. Peripheral bungee fixation
Precautions for use with your cover
It is imperative to strictly follow instructions for use to benefit from guarantee
Maintenance advice
After removing your cover from the pool (we recommend the use of a reel): Rinse in clear water and dry before storage.
General instructions
- The guarantee for a defective product is put into application after the product has been returned to the manufacturer's workshop for analysis and verification.
- The transport costs for the return of a product are excluded from the guarantee.
- Damage caused to a product during transport is excluded from the guarantee. The client should establish written reservations with the transporter or refuse the merchandise on reception.
- The manufacturer reserves the right to decide if the product should be repaired or exchanged.
Excluded from the guarantee
- The non-respect of instructions for use of the cover, leading to abnormal degradation.
- All modifications to the cover without written accord from the manufacturer.
- Deterioration due to the use of a cleaning product other than the product recommended.
- Consecutive deterioration due to weather conditions : violent winds, snow > or = to 5cm, violent hail or thunder.
- Deterioration due to abrasive rubbing.
Deterioration due to abrasive rubbing, snagging, ripping, or inadequate water treatment and also colour fastness of the cover is not covered by the guarantee.
Warranty
1 year
Photos non-contractual
Price incl. VAT
Ask for a free quote easy couv
Other product : EASY COUV
Starting from 9.90 eur Including VAT.
Please fill in this form carefully. Our commercial service will handle your request promptly.
---
UK freephone hotline
Monday Friday 9.00 19.00, Saturday 10.00 18.00

---