Automatic pool cleaners

Electric pool cleaners

Dolphin Dynamic Pro X2
Dolphin Dynamic Pro X2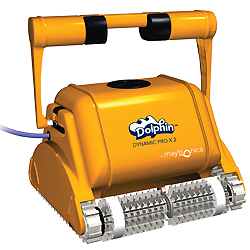 Recommended retail price 2023 :
Our Price :
Ref. Abatik 000180
Dolphin Dynamic Pro electric pool cleaner
Swimming pool cleaner designed for pools up to 25m in length
Cleans the bottom surface, walls and waterline of pools
Combined brushes, suitable for all pool surfaces,
Remote control with transportation trolley
In stock
The Dolphin Dynamic Pro X2 pool cleaner is designed to clean private and public pools with a maximum length 25 metres.
Equipped with two active brushes and a sophisticated gyroscope system to ensure a complete and efficient clean of all shapes of pools with a flat or gently sloped bottom surface.
YouTube conditions the playback of its videos on the deposit of tracers in order to offer you targeted advertising based on your browsing.
By clicking on "I authorize" the plotters will be deposited and you will be able to view the video. You have the option of withdrawing your consent at any time.

For more information, visit the YouTube cookies policy
.
The Dolphin Dynamic Pro X2 in detail

The Dolphin Dynamic Pro X2 pool cleaner has been developed to clean the bottom surface, walls and waterline of large pools up to 30m in length.
Using a combined brush system the unit dislodges persistent debris and dust on any pool finish (cement, liner, ceramic...).

The powerful pump of the Dolphin Dynamic Pro X2 has a water flow of 17m³/h and uses suction action stocking dirt and debris in the units large capacity filter bags.
The unit is delivered with two types of filter bags offering a filtering capacity of 50 and 70 microns. You can adjust the precision of filtering to function with the condition of water at the time of cleaning.

The algorithm of the Dolphin Dynamic Pro X2 optimises its operation: as soon as it is put into the pool water, the cleaner determines the profile of your pool and calculates the cycle best adapted to the specific pool criteria. A gyroscopic system ensures a perfect sweep, staying to course even in sloped pools.
This pool cleaner is adapted to all gradients of bottom surfaces: flat, slight slope, composed slopes, diamond points and diving pools.

The cable of the Dolphin Dynamic Pro X2 measures 30m in length and features the EZ Swivel system. Very resistant, this device stops the electrical cable becoming tangled during the trajection of the cleaner throughout the pool, indicating eased maintenance and prolonging the lifespan of the unit.

The power block features a "full filter" warning light: When the filter is clear, the signal light stays off. The signal light activates and stays lit when the filter is full.

The remote control starts the pool cleaner and contols the following settings :
- Delay clock : Allows you to schedule the pool clean.
- Regular : Cleans the bottom surface of pool and walls.
- Ultra Clean : Slower movements for a deep clean.
- Climbing : Regulates the frequency of wall cleans (none, 8, 16 or 24 minutes). Factory default setting : non-climbing
- Duration of cycle : 4, 6, or 8 hours.

The cleaner features top access to the filter.

The transportation trolley facilitates portability and easy storage.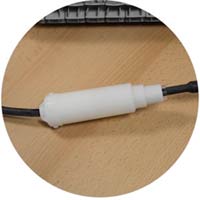 EZ Swivel system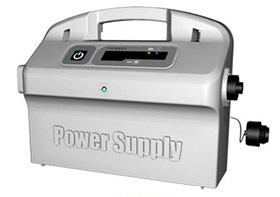 Power supply block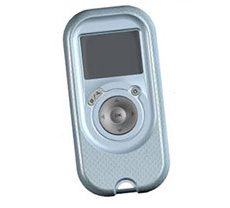 Remote control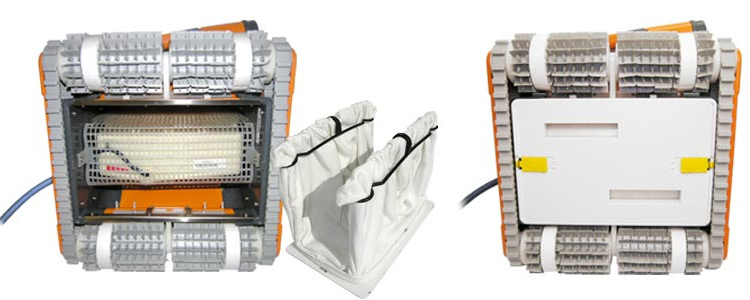 Access to filter bag
Technical features
Range of remote control
50m
Compatible type of pool
Inground
Compatible shapes of pools
Square, rectangular, round, oval, specific shape
Compatible pool finish
Liner, reinforced PVC, ceramic, fiber glass, painted concrete
Compatible bottom surfaces
Flat and gently sloped, diamond point
Maximum pool dimensions
Up to 30m in length
Cleans
bottom surface, walls and waterline of pool
Motorisation
Brushless motor
Filtering capacity
50 or 70 microns
Settings
Automatic mode or manual with remote control
Speed of trajectory
900m/h
Number of cleaning cycles
3
Duration of cleaning cycles
4h, 6h or 8h
Full filter warning light
Yes
Transportation trolley
Yes
Net weight of cleaner without cable
10,7kg
Weight of cleaner with transportation trolley
32kg
Packed dimensions L x w x H
60 x 60 x 60cm
Guarantee
2 years or 3000 working hours
Warranty
2 years
Photos non-contractual
Price incl. VAT
Ask for a free quote dolphin dynamic pro x2
Other product : Dolphin Dynamic Pro X2
At best price 3670 eur Including VAT.
Please fill in this form carefully. Our commercial service will handle your request promptly.
---
UK freephone hotline
Monday Friday 9.00 19.00, Saturday 10.00 18.00

---
Spare parts order
You are looking for a spare part for «Dolphin Dynamic Pro X2» ?
Please click the button below. Our commercial service will handle your request promptly.