Spas

Honeymoon spa
Honeymoon spa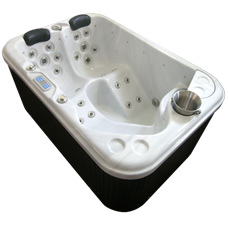 Recommended retail price 2023 starting from :
Our Price starting from :
Ref. Abatik 000806
Honeymoon spa
30 chrome jets, 2 lounging positions, 1 sitting position,
Ozonation, LED lighting, acrylic tub
In stock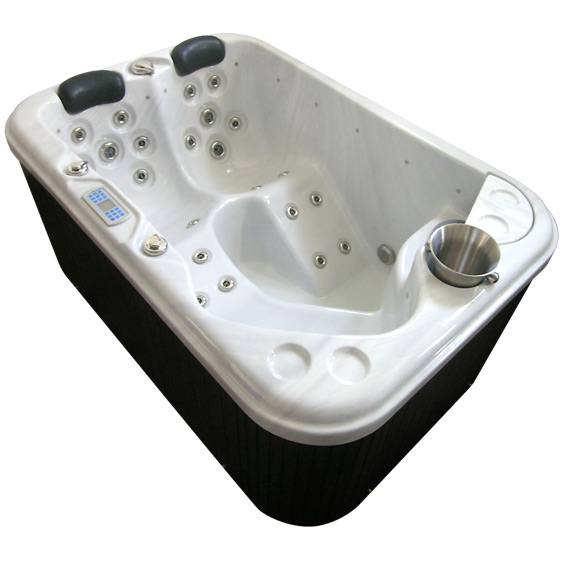 The Honey moon spa features a powerful hydro massage system, composed of two pumps (filtration pump 1HP, massage pump 3HP) and 30 variable jets.
Its dimensions indicate that the Honey moon can be installed outside or inside, on a terrace or in your garden.
With compact measurements (184 x 124 x 78cmH) and an empty weight of 150 kg ensure easy installation and portability.

17 emitting LED features surround the interior of the tub, complementing the spot situated on the bottom surface that illuminates the water.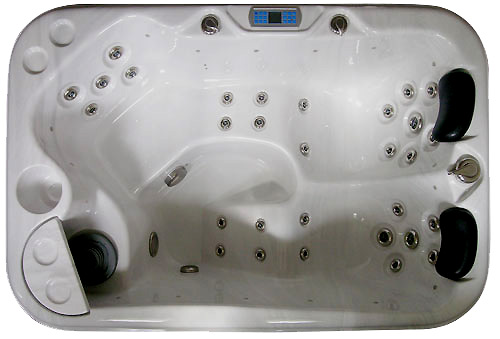 The ergonomic aspect of the spa combined with the depth of sitting and lounging places and headrests offer a high level of comfort. Your spa is disinfected by ozone, maintaining healthy water.

The outer casing is made from water resistant synthetic wood that features a double film barrier guaranteeing a good insulation.

The Honey Moon is easily installed, just plug in and fill with water using a hose.

1 sitting position
2 lounging positions
Nozzles with chrome finish
Features of 3 place spa
User capacity
3 persons, 1 sitting, 2 lounging
Dimensions
184 x 124 x H78 cm
Directional rotating jets
3
Lighting
Inside spot + 17 surrounding LEDs
Filtration system
skimmer + cartridge filter
Heating system
3kW electric heater
Circuit breaker
32A + integrated differential switch 30 mA
Outer casing
Synthetic Permawood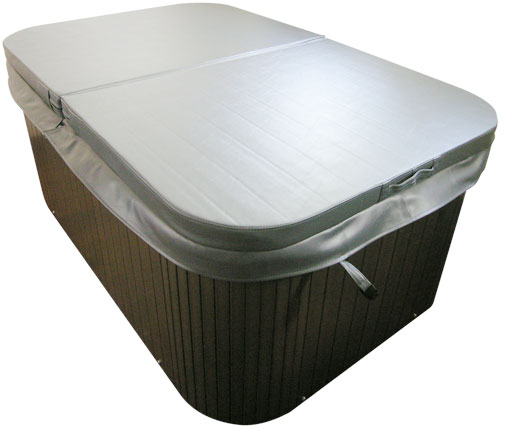 Outer casing
Made from insulated wood composite to create a better conservation of calories in the water.
Cover
An insulated cover is supplied with each spa allowing you to maintain your water temperature and protect spa access.
Connection
The electrical connection is completed by simply using a domestic socket (protected by the use of a circuit breaker 32A + integrated differential switch 30 mA - Norm C 15-100)
Chrome nozzles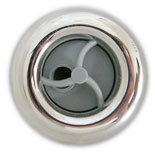 Control panel
A control panel lets you selection the pump functions, lighting features, filter settings and water temperature.

The floor spot
The floor spot ensures the actual water lighting, the colored LEDs surround the inside contour of the tub.
Options
Water treatment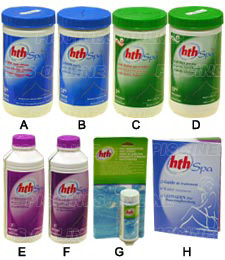 Including :

A - 1,2 Kg of Bromine pastilles

B - 1,2 Kg of Non-powdered chlorine shock

C - 1,2 Kg of - pH micro-ball

D - 1,2 Kg of + pH powder

E - 1 L Radiant water 3 in 1
F - 1 L Spa cleaner

G - 1 Tube of 25 Water quality testing bands

H - 1 Water treatment guide
2 step walk-up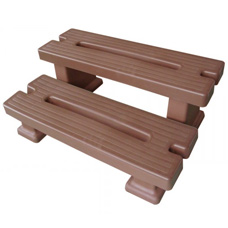 A purge is recommended every 2 months depending on the frequency of spa's use using the siphon method or the pump.
Anticipate the water outlet!
Warranty
2 years
Photos non-contractual
Price incl. VAT
Ask for a free quote honeymoon spa
Other product : Honeymoon spa
Starting from 4333 eur Including VAT.
Please fill in this form carefully. Our commercial service will handle your request promptly.
---
UK freephone hotline
Monday Friday 9.00 19.00, Saturday 10.00 18.00

---
Spare parts order
You are looking for a spare part for «Honeymoon spa» ?
Please click the button below. Our commercial service will handle your request promptly.