Spas

Orchidee built-in spa
Orchidee built-in spa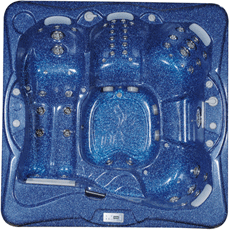 Recommended retail price 2023 starting from :
Our Price starting from :
Ref. Abatik 000603
Glanum Nymphea Orchidée spa 5 places
4 sitting, 1 lounging,
LED lighting,
50 water jets and 11 air jets,
Blower + Aromatherapy + Ozone generator,
remote filtration plate
In stock
Conception
Each seating area has its own type of massage : relaxing, dynamising... a whole program is at your disposition! This unique design is allied with aesthetical, functionality and simplicity. An integrated blower allows the injection of air bubbles into the water flow and an aromatherapy unit can diffuse soothing essences.
Connection of your spa
The electrical connection of your spa is possible for most electrical installations without a modification of the mains supply.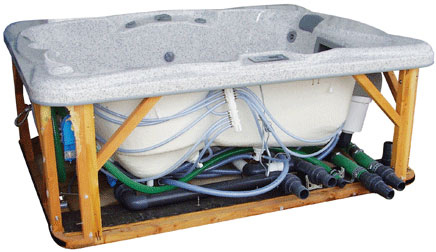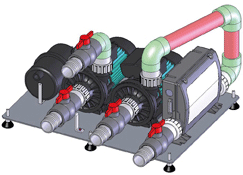 The Orchidée spa features an evacuation at the bottom of the tub and an outlet hose that uses a fast connector for easy maintenance.

The Insulation of the tub is fixed by velcro for fast access to the piping system in case of difficulty.

Valves 1/4 turn at each entry and exit, the filter plate is fixed to a solid base (dimensions 580x760). The filter plate base is positioned on anti-vibrating supports that can be adjusted in height. This indicates you can position your machinery up to 7.5m from the spa (Supplied connection parts : spiral piping 63 mm for the pump, 32 mm for the blower and electric cables for the control panel and projectors).

Thermic cover and started kit supplied.
Option : Chrome Jets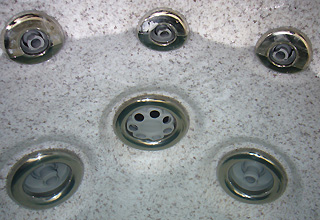 True chrome jets are available as an option, adding to the high-quality finish of your spa.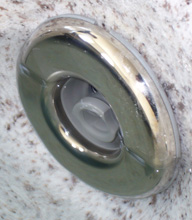 Choice of colours

White granite
Green granite
Blue granite
Brown marble
White nacre
Glanum Orchidée Iris Spa 5 person spa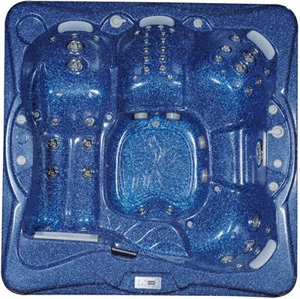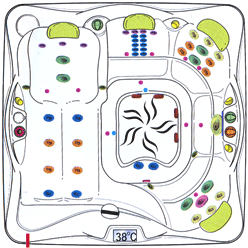 Dimensions
212 x 212 x 89cm
Empty weight - full weight
330 - 1530 kg
Capacity of persons
5 : 4 sitting, 1 lounging
Jets
50 water jets - 11 grey ABS air jets (chrome option available)
Massage pumps
1x2 HP two-speed + 1 x 2cv
Amperage
Load shedding system 16 A
Guarantee
Tub finish and tub : 5 years - Parts and outer skirting : 2 years
2 step walk up for spa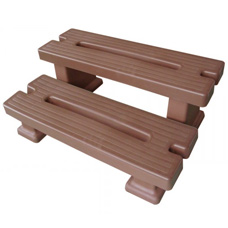 You will need a team of 3 - 4 persons to reception your spa.
Warranty
Tub : 5 years
Parts and outer casing : 2 years
Photos non-contractual
Price incl. VAT
Ask for a free quote orchidee built-in spa
Other product : Orchidee built-in spa
Starting from 9080 eur Including VAT.
Please fill in this form carefully. Our commercial service will handle your request promptly.
---
UK freephone hotline
Monday Friday 9.00 19.00, Saturday 10.00 18.00

---
Spare parts order
You are looking for a spare part for «Orchidee built-in spa » ?
Please click the button below. Our commercial service will handle your request promptly.