Automatic water treatment and products

Electronic testers, pool water analysis

Digital Redox tester
Digital Redox tester
Using precise, digital control, to efficiently measure the chlorine levels present in your pool. When using this tester, sample or strip analysis, which is often unprecise is no longer required.
Very user-friendly, fast results.
Technical features
Measuring range
-999 to +999mV
Precision
+/- 0.2 % +/-1mV
Batteries
4 x 1.5V (Type LR44 or equivalent)
Lifespan of batteries
400 hours
Dimensions L x l x H
158 x 34 x 17mm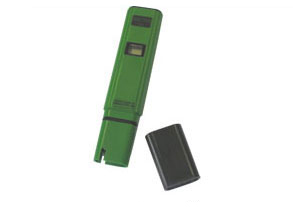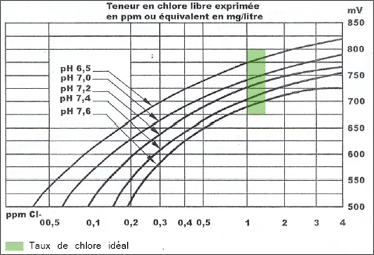 This table shows the measure taken by the tester (expressed in mV) indicating the corresponding chlorine level, indicated in ppm or mg/l. The green zone indicates the ideal chlorine level in coherence with the pool water pH.
Warranty
2 years
Photos non-contractual
Price incl. VAT
Ask for a free quote digital redox tester
Other product : Digital Redox tester
At best price 139 eur Including VAT.
Please fill in this form carefully. Our commercial service will handle your request promptly.
---
UK freephone hotline
Monday Friday 9.00 19.00, Saturday 10.00 18.00

---